Kenyans will for the next one month enjoy affordable prices at the pump following a reduction in the maximum pump prices.
The Energy and Petroleum Regulatory Authority (EPRA) has reduced fuel prices in its mid-month review for the cost to reflect the crude price reduction on the international market.
This reduction is expected to offer Kenyans a reprieve at a time when the cost of living is off the rails.
In this review covering October 15 to November 14, kerosene users will have to dig deeper into their pockets for a litre of the commodity which will cost KShs 0.44 more per litre retailing at Ksh 101.08 in Nairobi.
For drivers, however, for a litre of super petrol, the price drops by Ksh 4.12 to Ksh 108.05 in Nairobi while diesel will retail at Ksh 101.96 shedding KShs 1.08.
In a statement, EPRA said: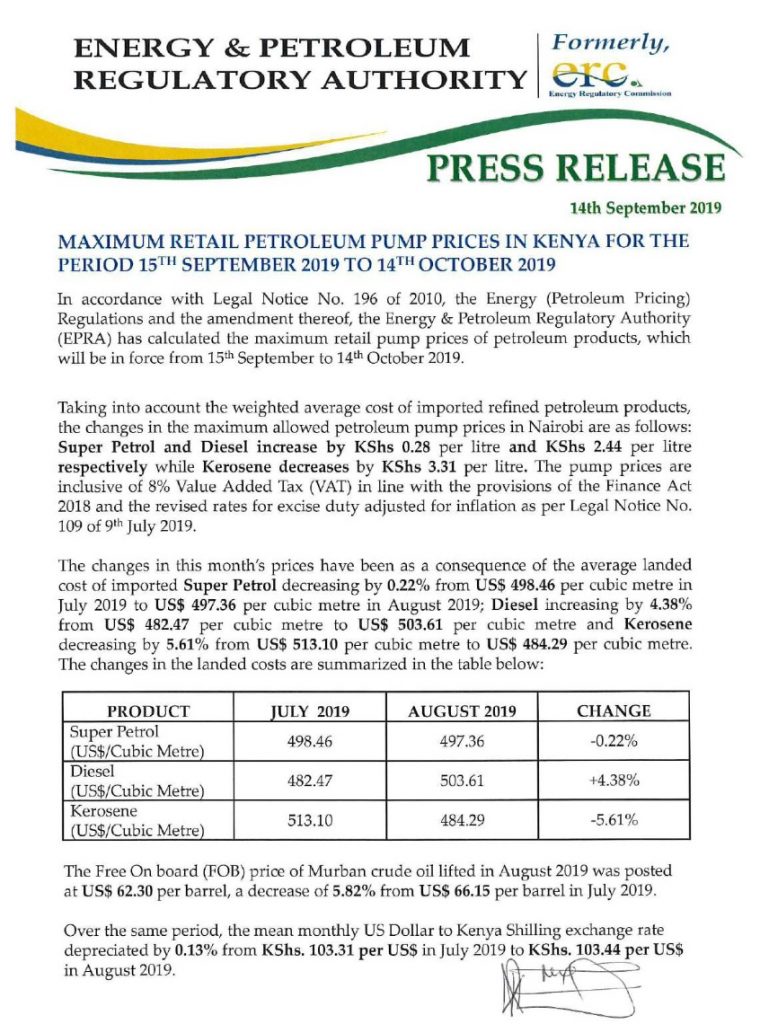 Fuel Prices for Towns Across Kenya