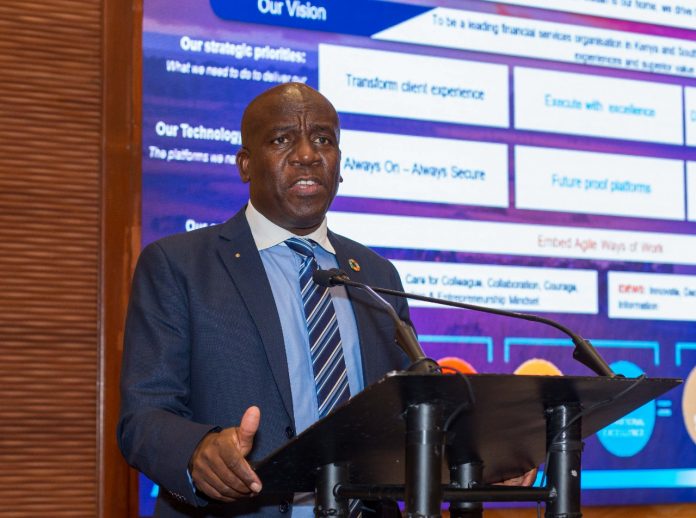 Stanbic Holdings Plc on Thursday, March 3 published its full year results for the period ended December 31, 2021.
The NSE-listed firm with interests in banking and insurance posted an impressive performance, with profit before tax up 57% to Ksh9.76 billion. Net profit rose 39% to hit Ksh7.2 billion.
Stanbic attributed the bottom-line growth to lower impairment charges and increased interest income, which rose to Ksh14.37 billion from Ksh12.80 billion in 2020. As more banks release their 2021 results, reduced impairment charges are expected to drive growth for many lenders who increased impairment provisions due to the impact of Covid-19 on the economy.
The company announced a Ksh2.9 billion final dividend bringing the total dividend for the year to Ksh3.6 billion, as it paid Ksh0.7 billion in interim dividend in August 2021. The company's board approved a dividend of Ksh9.00 per share up from Ksh3.80 per share the previous year. Earnings per share rose 38.84% to Ksh18.23.
The total dividend payout represents 50% of the company's profit for the year and a 137% increase from the 2020 figure.
Stanbic saw its total customers increase 20% from the previous year, with active customers also up 21% Year-on-Year. Total loans and advances rose to Ksh229.32 billion from  Ksh196.3 billion the previous year.
The bank in 2021 notably invested heavily in enhanced digital experiences for its clients – making it possible to buy motor vehicle insurance with the StanSure app and venturing into mobile lending with Stanbic's mobile app.
Speaking at an event to announce the results, Stanbic CEO Charles Mudiwa stated that their focus was on helping customers navigate the shocks of Covid and driving sustainable business growth.
"We are glad to have achieved this objective courtesy of our dedicated team & strong partnerships. Our future-ready digital transformation journey continues to simplify our customers' banking experience in a way that empowers & gives them more control," he asserted.