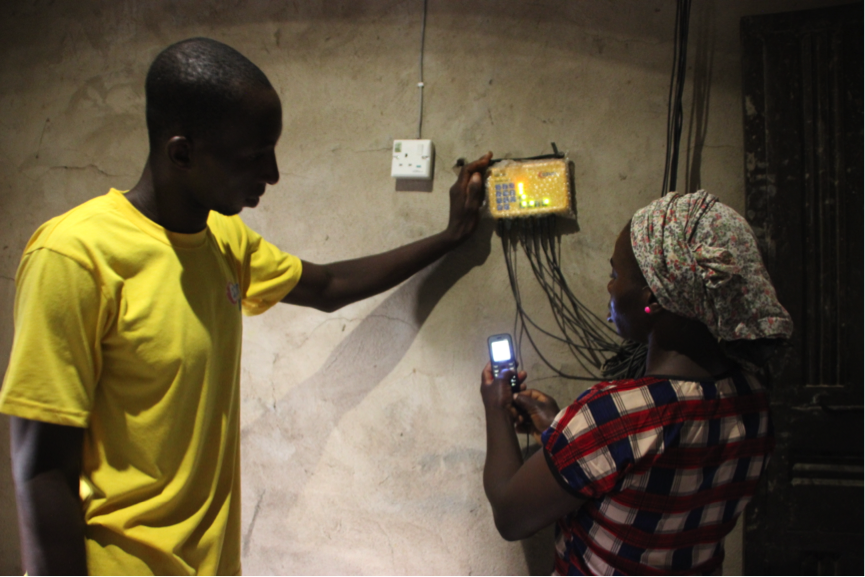 Azuri Technologies, a leading provider of pay-as-you-go solar products and services, has partnered with Energise Africa to mobilize British retail investors to support the regional off-grid solar power sector. Over Ksh200 million (£1.5M) has been crowd financed in the last 9 months to help deliver power to some 16,000 households with a healthy return on investment.
The impact investment makes it simple for retail investors to make a mark with their money by investing in technology that delivers a social and environmental impact to the end consumer. The investment will enable Kenyan families to buy solar home system that can be paid off through a financing plan in affordable monthly and weekly installments.
Through Energise Africa, the investors will be able to track the social and environmental impact of their investment in these solar businesses and the transformational benefits that families see through solar energy. Speaking on the partnership, Simon Bransfield-Garth, CEO of Azuri Technologies said the Energise Africa investment is providing access to capital that will help drive the transformation of rural Africa.
"We are delighted to be associated with Energise Africa and work with the crowd to fund off-grid solar projects.  Innovative financing is ensuring that we can solve the problem of energy access in sub-Saharan Africa," said Simon.
Danny den Hartog, Managing Director of Lendahand Ethex, founders of the Energise Africa initiative said Solar power in Africa is a perfect investment opportunity for our retail investors. "By working with mission driven organisations like Azuri Technologies we can significantly scale the power of the individual investor to bring affordable solar energy to thousands of people across Africa – transforming lives".
Through Energise Africa, Lendahand Ethex is committed to providing UK based investors with easily accessible opportunities to invest directly in sustainable businesses that create long-term social and environmental impact, whilst also delivering a financial return
Off-grid solar power is helping over 600 million Africans who lack energy access to leap-frog over the traditional grid and to obtain the modern, clean energy needed to join the digital economy.