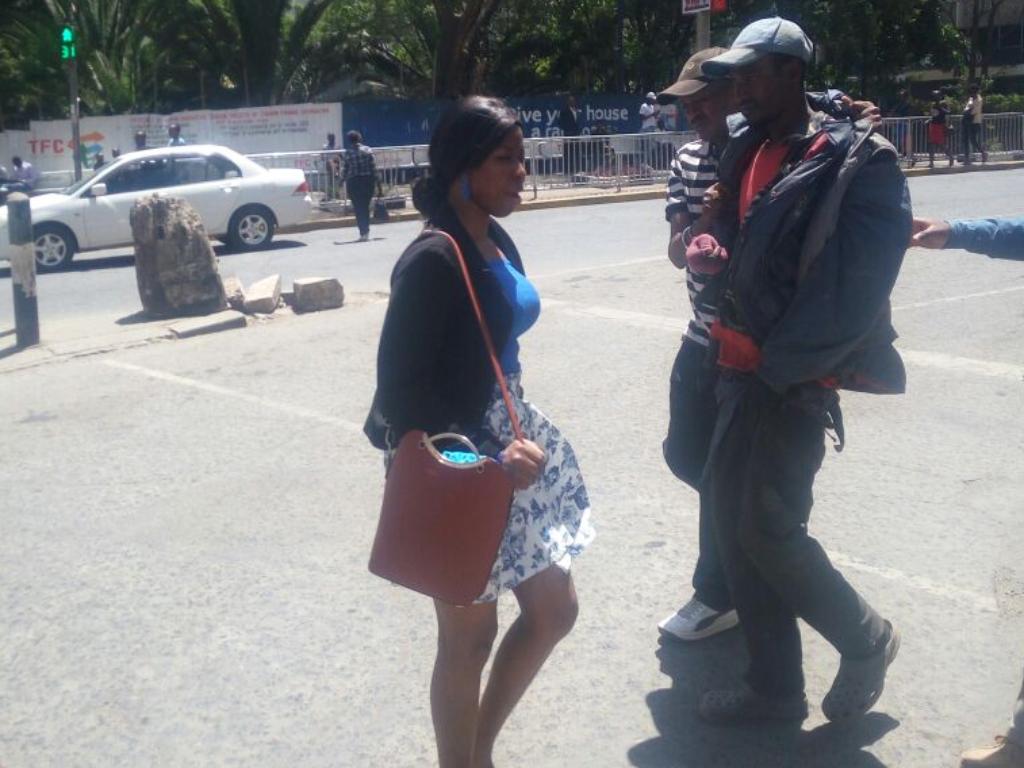 [dropcap]T[/dropcap]here has been an alarming rise in insecurity in Kenya especially in the big cities with Nairobi recording high rates of mugging and robberies.
Despite the security reinforcements which resulted inrecovery of over 200 stolen items including mobile phones, tablets and laptops, our big cities remain unsafe.
Security expert Charles Omondi says security is a crucial thing for any country and it begins at an individual level.
"Security begins with you, not the police officer, not the private security firm or any other agency," says Mr Omondi, the CEO of Nine One One, a local security company. "When you sit back and wait to be provided security, that's where insecurity begins."
According to him, idleness, corruption and joblessness are the key factors that trigger insecurity especially in the urban set-ups. "Many people that today involves themselves in such acts like mugging are youths who actually need food but have no means to get it. The only option for them is to go the robbery or mugging way," he said in an interview with Business Today.
Many individuals have fallen victim of daytime robbery/mugging but many of such incidents can easily avoided if only we could take precautionary security measures.
Mr Omondi says many individual attacks do not happen by coincidence. Many are pre-planned hence can easily be avoided if only we are better aware of the environment around us.
"Most individuals fall victim of their circumstance because they don't care about their environment," says Mr Omondi. "Most muggers trace their prey before they attack. If you are keen, you can easily notice people trailing you. If so you can raise alarm if you suspect something is not going right around you."
Whereas many victims opt to raise alarm by shouting when under attack, Mr Omondi says this is to likely to be less effective compared to awareness about your environment.
"Critical awareness is very important. Shouting might not successfully solve your tribulations because a good percentage of people surrounding you whom you think might help you are likely to be part of the gang," he says.
Secondly, most people become victims as a result of too much over exposure, something that Mr Omondi says can be easily prevented at an individual level.
"No one can teach you how to be yourself but as a security advice, it is important not to expose yourself too much. Keep your businesses to yourself, if you have to withdraw money in a bank, know where you are doing it and the time. If the place is risky, ignore it because this might be a target point for muggers. Avoid ATMs on downtown and crowded streets if you are not sure of the environment," he says.
When in danger, try as fast as possible and ask for help from a specific person – not groups. This is because of the fascinating psychological term 'pluralistic ignorance'. Simply said, when you in distress, strangers will always assume that another person will take responsibility and help you.
"This is what many people do when under attack and in most cases, the attackers have always got away with it. Don't ask for help from a group, face an individual and say, 'Hey you in black suit and red tie help me I am under attack."
Mr Omondi adds that it is also very important for individuals to enroll for fitness classes that would enhance individual security but discourages fighting. Perhaps the attackers might only want to take all you have but if you try fighting them, they may end up maimimg or killing you.
Read the situation in case of attack, when you realise you can be outnumbered, don't react for a fight; raise alarm. "However much trained you are in karate, boxing and all that, let fighting be your last option," he says.