Afro-pop stars Sauti Sol have launched "Pacesol" marking one of their first forays into branded products. It is a set of earbuds which created in partnership with Pace Africa Limited, a company founded by popular video producer J Blessing.
The Pacesol ear pods are a representation of the band members' love for great audio together with Pace's expertise in manufacturing exceptional audio hardware.
The earbuds deliver good quality sound and are packaged in comfortable, easy to wear, water resistant, Bluetooth buds.
Pacesol boasts of a wireless distance of 33ft/10m and a transmission range of 2.40GH2 to 2.48GH2. Each pod has a battery capacity of 100mAh while that of the charging case a 50mAh.
The pods are trendy, durable and fordable. They Last up to 10 hours with wireless play and up to 50 hours with charging case.
Bien of Sauti Sol said that they wanted to create a product that sums them up as a group; part lifestyle, part active wear and part musical excellence.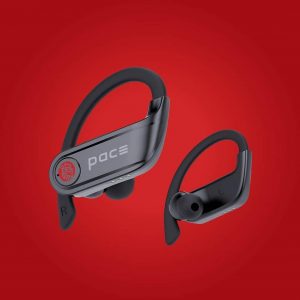 Pace CEO J Blessing said that that  their company was pursuing more suitable partnerships rather than just promotional campaigns. He also noted that the partnership with Sauti Sol was a dovetail as they share the same passion for delivering meaningful experiences.
READ>>>>>Daddy Owen Launches Phone Accessories Brand 'Balance'
Kenyan artists seem to be getting more into personalized brands. Celebrated Gospel music singer Daddy Owen on November 26 last year unveiled a new phone accessories brand known as 'Balance by Daddy Owen'.
The artist plans on selling a wide range of accessories including screen protectors, earphones, headphones and phone covers. The brand will also include portable Bluetooth speakers, Bluetooth headsets, portable chargers and power banks.
"To make sure that the brand is available countrywide we are in final talks with Safaricom for us to supply in all their shops countrywide and at the same time we are looking for interested suppliers/dealers for more partnership deals," he said.
The 'Utawezana' star Mejja also revealed in an interview that he had been approached by several entities seeking to launch a line of Mejja-branded tumblers. Mejja, however, rejected offers brought before him as he did not consider the terms favorable.
According to Mejja, many of those who approached him seemed to be interested in making a quick buck as opposed to building a sustainable, long-term venture. He also noted that some of them lacked the capacity to manufacture the tumblers as he needed, forcing him to take matters into his own hands.
Mejja noted that his vision was of an affordable, uniquely designed tumbler that could compete with leading tumbler brands already in the market. Mejja disclosed that he had the design for his ideal tumbler and had initiated talks with manufacturers in China.
READ>>>>>Mejja's Plan to Spin Trademark Tumbler Into Big Business