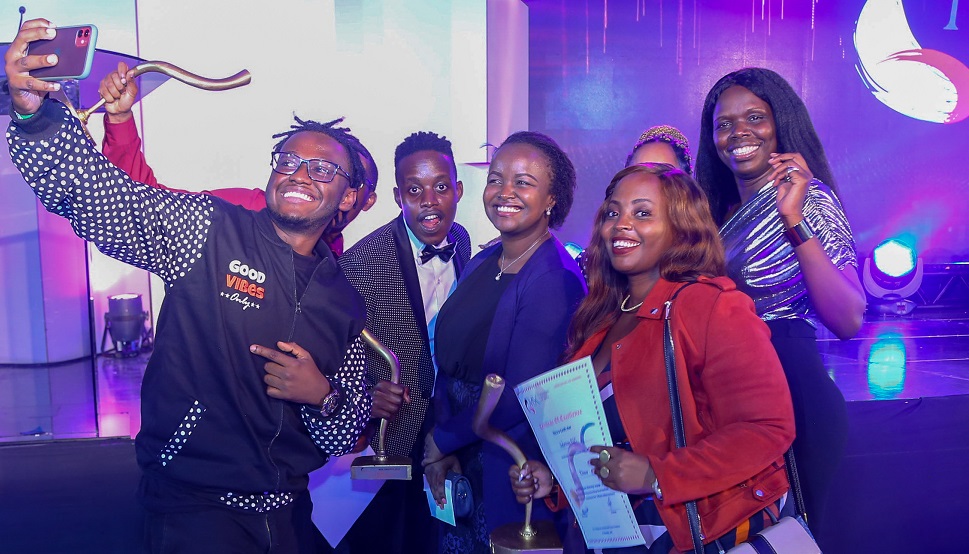 Safaricom (NSE: SCOM) scooped six awards in the 2019 Marketing Society of Kenya (MSK) Awards Gala held on Friday 8th November in recognition of excellence in the e*******n of brand and marketing campaigns.
This leaves the marketing agencies behind the winning campaigns all smiles and it's a vote of confidence in their creativity.
The company carried the day as it clinched the Best Sports Marketing Award for its Chapa Dimba project, Best Sales Promotion Campaign Award for its KochoKocho campaign and the Best Digital Marketing Campaign Award for its campaign on Eliud Kipchoge attempt to run a sub-two-hour marathon.
Safaricom also earned recognition as first runners up in the Best Brand Building Campaign for the Ndoto Zetu Campaign, in addition to receiving the 2nd runners up award in Best Advertising Campaign for Story Ibambe campaign and the Best Digital Marketing Campaign.
"We are honoured to receive these accolades which are a true testament to our commitment of being simple, honest and transparent in our daily customer engagements," said Ms Sylvia Mulinge, Chief Customer Officer, Safaricom.
"Everything we do is geared towards transforming our customers' lives and having the marketing industry recognize that is the icing on the cake."
In total, at least 12 trophies were awarded on the gala night that recognized and celebrated outstanding marketing campaigns and professionals in their contribution to the marketing cause.
This year's MSK Awards was held under the theme 'Connecting the Dots' (telling the authentic brand story) to raise the industry ceiling in marketing by recognizing outstanding individuals and teams driving industry growth through their brilliant work.
See Also >> Fund Manager Buys Rival's Real Estate Business