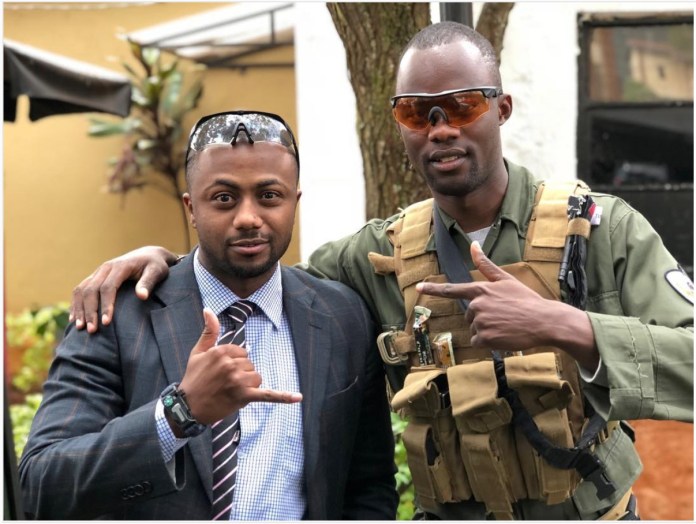 The General Service Unit (GSU) Recce Squad officer arrested in connection with the murder of businesswoman Monica Kimani has been released unconditionally and is likely to turn into a State witness in the case against Citizen TV anchor Jacque Maribe and her fiancee Joseph 'Jowie' Irungu.
Kiambu Senior Principal Magistrate Stella Atambo released Jennings Olando Odhiambo on Friday after the investigating officer Maxwell Otieno told the court that detectives probing the murder had exhausted all areas of investigation which they were seeking the suspect to assist in.
Otieno was, however, granted a request to compel Odhiambo to report to the Directorate of Criminal Investigations headquarters once a week, saying investigations into Monica's murder are ongoing.
"The suspect is a serving police officer and we are aware of his current work station. We know where to get him should he fail to turn up when required," said Otieno.
He said the investigating team is yet to get a report on items that were submitted to the Government Chemist for analysis.
The prosecution did not oppose the application to release Odhiambo on bail.
"As the prosecution we are therefore seeking a mention date in two months' time during which we will close the miscellaneous application file," State Counsel Christine Mbevi told the court.
The magistrate directed Odhiambo to report to the DCI homicide section every Wednesday for the next two months. The case will be mentioned on January 9, 2019 to confirm compliance.
Odhiambo was arrested on October 18 after he was identified as the person who was in the passenger seat as Irungu drove out the apartment Monica was living in on the night she was brutally murdered. He was taken to court and an order to hold him in custody for 14 days pending investigations issued.
READ: SONKO AIRLIFTS CONJESTINA ACHIENG TO NAIROBI FOR TREATMENT
Irungu and Maribe have since been charged with the murder. Both of them denied the charges. On Tuesday, Maribe was released on a Sh2 million bond while Irungu would remain in custody after Justice James Wakiaga rejected his bail application.