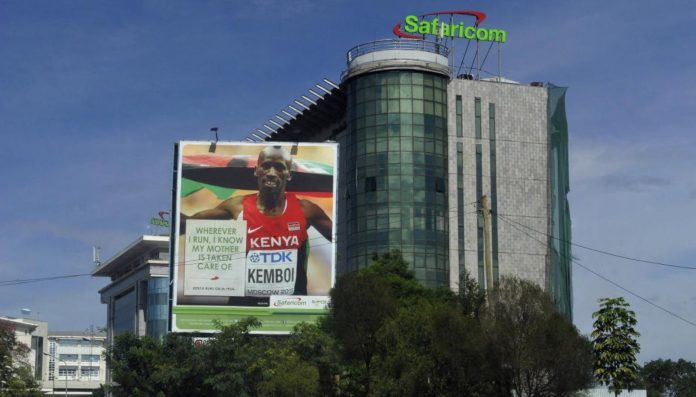 The National Securities Exchange (NSE) is pushing for the government to sell some of its stake in Safaricom and listed firms such as Kenya Commercial Bank  (KCB) and Kenya Re, as well as fresh listing of cash-rich parastatals like the Kenya Ports Authority (KPA).
NSE Chief Executive Geoffrey Odundo noted that selling stake would reduce the need for expensive loans, further observing that some of the money raised could go towards meeting the country's debt obligations. He stated that the state could raise up to Ksh792.6 billion from selling the stakes.
Appearing before the National Assembly Committee on Finance and National Planning, he highlighted the need to reduce the public debt burden.
The proposal came against the backdrop of a campaign by a section of Kenyans piling pressure on the International Monetary Fund (IMF) to reverse approval of a Ksh255 billion loan to Kenya citing accountability concerns.
The rising public debt has seen Kenya spend over half of taxes or Sh1 trillion annually to servicing loans, pushing important development projects further down the list of priorities. Since the beginning of the Covid-19 pandemic, Kenya has borrowed more than Sh1 trillion. As of June 2020, Kenya's public debt stood at Ksh7.06 trillion, 65% of gross domestic product (GDP), according to the 2021 budget policy statement.
"Listing of companies and selling more stake is a clear intervention to raise internally raise money and reduce the debt, you can even use some of the money to offset the expensive debt," Odundo told the Parliamentary committee.
NSE noted that the State could potentially raise Ksh150 billion by reducing its stake in Safaricom to 25 per cent from the current 35 per cent. In 2008, the government raised more than Ksh50 billion after selling a 25 per cent stake, or 10 billion shares, in Safaricom.
Reduction of the government's stake in KenGen from 70 per cent to 40 per cent can rake in Ksh12 billion for the State.
The sale of 10 per cent stake in KCB by the government could potentially raise Ksh15 billion.
The NSE further noted that a Kenya Airports Authority (KPA) Initial Public Offering (IPO)  could raise Ksh400 billion through the sale of a 40 per cent stake.
The listing of part of KPA and KPC shares would be expected to raise Ksh33.9 billion and Ksh43 billion respectively.