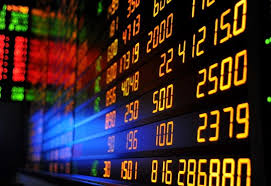 The Nairobi Securities Exchange (NSE) has successfully transitioned to a new state of the art broker connectivity solution powered by Safaricom as the technology partner.
The Software Defined as Wide Area Network commonly referred to as SD-WAN, replaces the pure Multi-ProtocolLabel Switching (MPLS) network that has been in use since 2011.
SD-WAN is a virtual Wide Area Network(WAN) architecture that allows businesses to leverage any combination of transport services. This includes MPLS, Long Term Evolution (LTE), and broadband internet services to securely connect users to business applications.
According to NSE, the network interconnects the NSE, the Central Depository and Settlement Corporation (CDSC), and all the Trading Participants in the market to offer higher trading platform availability. The SD-WAN will be transformational for the market as it will reduce connectivity costs to the brokers by approximately thirty percent(30%), ensure higher uptime and performance, and increase network security.
The NSE is leveraging Safaricom's experience and excellent service support to ensure a stable, secure and resilient network infrastructure for securities trading.
Commenting on the same, Peter Ndegwa, CEO, Safaricom noted, "We are excited to extend our range of capabilities and technology to the Nairobi Securities Exchange to empower them in their next phase of growth. This investment will provide the NSE with modern and future proof solutions to achieve cost efficiencies, tap new opportunities and innovate for their customers in a digital era."
The Chief Executive of the NSE Mr. Geoffrey Odundo noted that the transition to the SD-WAN Network was in line with their corporate strategy to offer best-in-class services to our customers.
The success of their business is underpinned by the use of innovative and efficient technology.
"The new network will reduce the delays and delays that may be experienced during trading, enhancing performance and overall service support to the market," he noted.
The Chief Executive of the CSDC, Mr. Nkoregamba Mwebesa reiterated that, "The SD-WAN solution offers network stability, agility and resilience with enhanced information security capabilities while reducing the cost of connectivity for all stakeholders. The adoption of this solution further augments Kenya as a preferred investment destination in the region and the continent as a whole."
As the network offers lower costs of connectivity and higher availability, the NSE is poised to see an increase in trading activity and a better customer experience by its stakeholders.