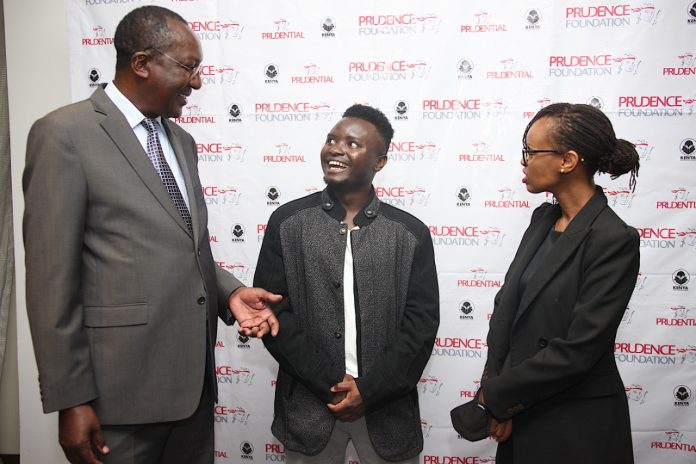 Prudential Kenya and Prudence Foundation, the community investment arm of Prudential Plc in Asia and Africa, have signed a Ksh10 million partnership with the Kenya Education Fund (KEF) to provide free high school education to 85 students.
The partnership will provide a financial cushion for the families who have suffered loss of income and are unable to pay school fees for their children, due to the adverse effect of the COVID-19 pandemic.
"The learning loss as a result of the pandemic will have a devastating impact on future productivity and well-being for this generation of children and youth. At Prudence Foundation, our mission is to secure the future of the communities in which we operate, and we are committed to supporting communities and governments to bring all children back to schools," said Marc Fancy, Executive Director of Prudence Foundation.
"Prudential Kenya has been working closely with the Kenya Education Fund to fund the education of financially disadvantaged high school students from all over Kenya over the last eight years. We have supported educational programs and projects focused on allowing vulnerable children to access quality education," said Prudential Kenya CEO, Gwen Kinisu.
"The sponsored students will not only get financial gain in terms of paid school fees but also essential life and social skills to help them become all-rounded people in the society, this is because we believe that education is the foundation for all forms of development and a catalyst for growth and success in life," added Mrs Kinisu
Since its outbreak two years ago, COVID-19 has disrupted education not only in Kenya but also globally, with vulnerable learners from disadvantaged backgrounds being the worst hit.
The pandemic uncovered the reality of inequality that greatly affects scholars, many of whom live in marginalized parts of the country, and during the period when schools were closed due to the pandemic, had little or no access to the digital tools required to continue learning virtually.
"This year we received 4,407 applications from standard eight leavers who may not be able to go to school unless financially supported. This is the highest number of applications we have ever received in our 15-year history. It exposes the adverse effects of the Covid-19 pandemic and the general economic hardships being experienced countrywide. Unfortunately, when such happens, education becomes a lower priority for marginalized communities, especially in rural areas," said Dominic Muasya, the Kenya Education Fund (KEF) Country Director.
The donation by Prudential Kenya and Prudence Foundation comes at a time when KEF is processing the applications for the May intake. Prudential Kenya has in the past partnered with KEF to educate 100 students through high school all the way to university from 2014 to 2018. Prudential Kenya employees have also played a critical role in the children's lives by mentoring them in life skills, career readiness, and entrepreneurship workshops held in partnership with KEF. These additional programs have seen over 92 percent of KEF students transition to tertiary institutions.
Last year Prudential Kenya joined forces with KEF in printing and distributing over 16,000 revision books countrywide during the Covid-19 lockdown. At the same time over 6,000 female learners received sanitary towels.
Read: Safe Steps: Prudential, NMG Launch Road Safety Campaign
>>> Kenyans Warned Against Using Diclofenac Painkiller Without Doctor's Prescription