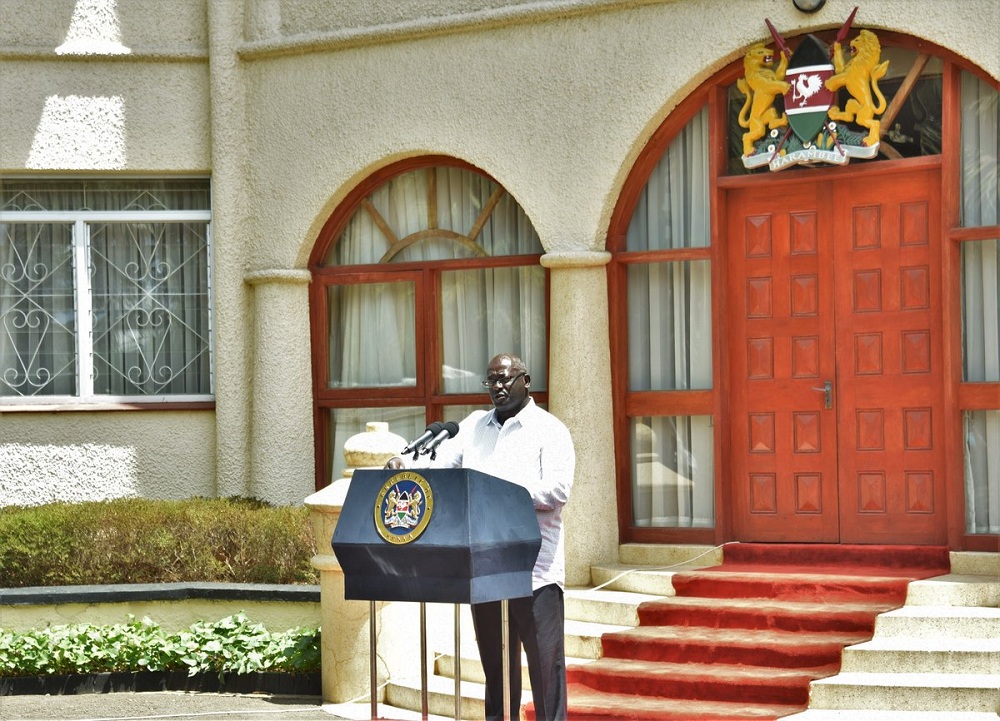 Mystery surrounds the recovery of furniture stolen from State House, Nakuru with police declining to speak on the disappearance of 60 seats from the highly secured facility.
Six of the seats that are said to have gone missing between October and November last year were found at a hotel belonging to a senior county official during a police raid. The officers have held that they would not make public details on the matter as it remains sensitive such that doing so would put investigations in jeopardy.
Nakuru OCPD Samuel Obara told the press that only police headquarters in Nairobi or State House spokesman Manoah Esipisu can comment on the matter given its sensitivity.
 "Just like any other crime, we brief our headquarters and this is not any different. There is a case in our station and already we are carrying out investigations. It is premature to tell you it is this way because it will affect investigations on the case," said Mr Obara.
The OCPD said if information regarding the matter was shared without caution, those implicated would rise to seek avenues for their defense against the crime saying the details the police were privy to were their secret weapon.
He revealed that the six seats that had been stolen from the State House were on Sunday found in a hotel linked to a top officer working with Nakuru County Government.
The police conducted a raid the hotel on Saturday evening and managed to arrest the manager in the absence of the owner. The hotel manager was taken to Central Police Station where he recorded a statement.
It is still unclear as to whether the manager was in custody and would be arraigned in court since police officers remained reluctant on issuing details of the nabbed manager.
The matter has generated a lot of chatter on social media, though some claim it is all propaganda meant to undermine the country leadership.
"Many years ago, when then Grand Regency Hotel was the biggest Hotel in Kenya, a Snr Manager stole furniture & cutlery & set up a Hotel in Nyahururu & called it Regency Hotel; the thief of Nakuru State Lodge called his S & H House Hotel .. Very Low IQ thieves with zero creativity," lawyer Donald Kipkorir commented.