No more laundry hustles with Samsung QuickDrive
High-tech washer dramatically cuts the amount of time it takes for users to do laundry, giving them more time to enjoy life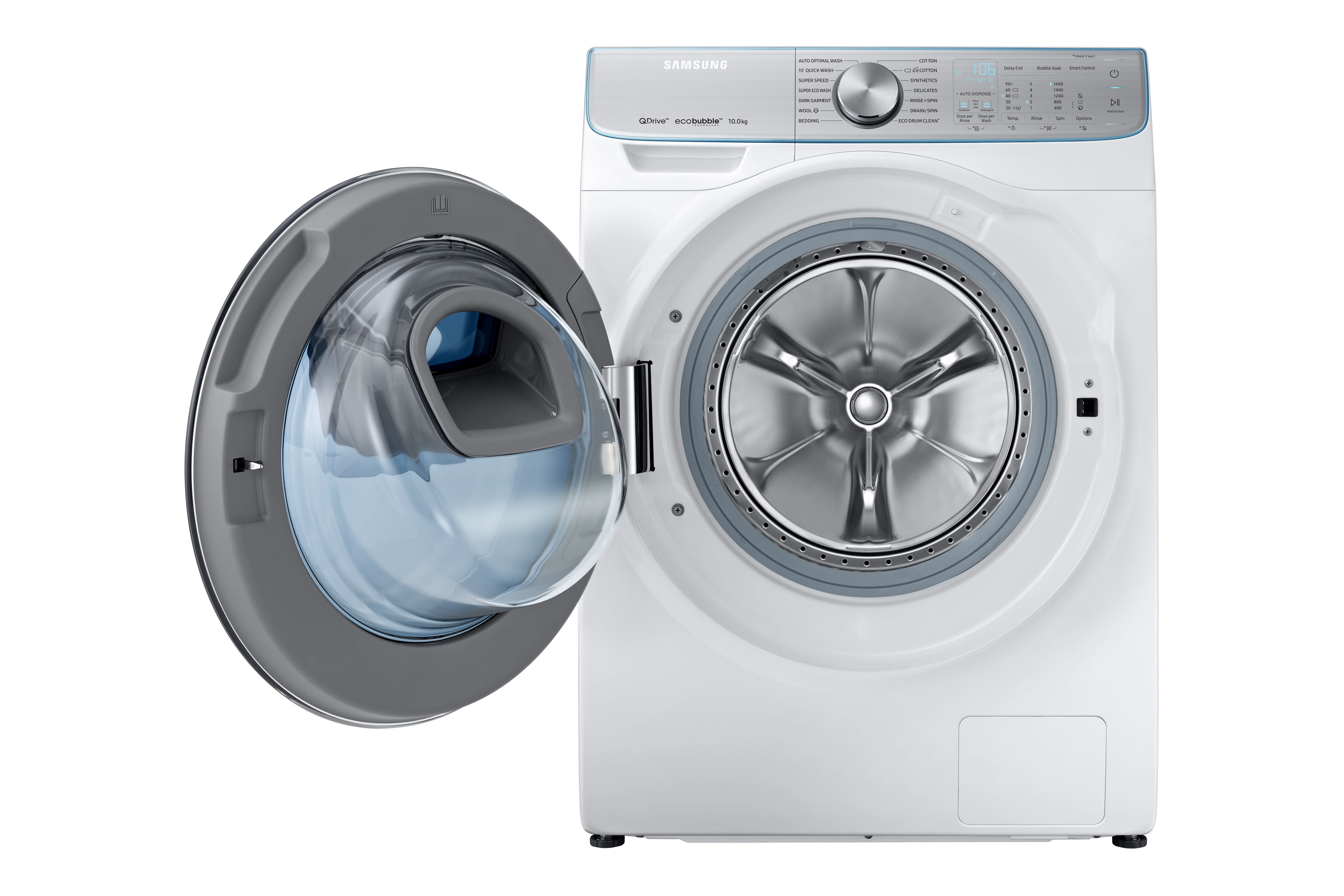 Samsung Electronics has unveiled its revolutionary new washing machine technology QuickDrive. At the heart of the WW8800M washing machine is Samsung's exclusive QuickDrive technology, which provides consumers the power to dramatically reduce the time it takes to do a load of laundry in half.
On its Super Speed setting, a daily load of laundry completes in just 39 minutes, offering consumers the time-saving solution they always wanted but never had, without compromising washing performance, energy efficiency, fabric care and durability.
"QuickDrive™ is the industry's game changer, dramatically cutting the amount of time it takes for users to do laundry and giving them more time to enjoy life," said B.S. Suh, Executive Vice President of the Digital Appliances Business at Samsung Electronics.
"The new WW8800M washing machine uses QuickDrive™ technology to provide fast and powerful washing performance, with a range of technologies and smart functionality that make doing laundry so much easier."
Samsung's QuickDrive technology cuts washing time by 50% and energy use by 20% without compromising the cleaning performance. Its unique Q-Drum™ consists of a large main drum and a plate in the back that rotates independently.
Unlike conventional washers that move clothes repeatedly up and down over the course of the cycle, the WW8800M moves clothes from top to bottom in the drum, and the plate in the back of the drum introduces a back and forth movement. It creates a revolutionary dynamic action powered by double forces that quickly, gently and thoroughly remove dirt to deliver an intense and complete wash cycle.
In addition, Samsung's unrivalled QuickDrive technology was independently tested by Intertek, the world's largest testing and inspection organization. Intertek confirmed that QuickDrive technology provides the same level of cleaning performance and fabric care as existing products, while reducing washing times.
The new WW8800M also has many of Samsung's outstanding laundry technologies, like EcoBubble™, which provides powerful washing performance by mixing air and water to generate fine detergent bubbles that penetrate fabrics faster and maximize the detergent's effects even at low temperatures.
Throughout the washing cycle, QuickDrive offers a range of smart and convenient features. The IoT-ready WW8800M boasts an AI-powered laundry assistant called Q-rator, which provides three key smart features that help manage laundry more conveniently.
Its laundry planner enables consumers to manage a laundry finishing time, freeing consumers to control their schedule on their own terms while it also boast of a Laundry Recipe that gives automatic recommendations for optimal wash cycles based on the information such as color, fabric type, and degree of soiling inputted by the user, eliminating the need for guessing about which cycle is best.
The HomeCare Wizard then monitors the washer by remote, proactively alerting users about potential problems and providing quick troubleshooting support.
The WW8800M also comes with Samsung's innovative AddWash, a feature that gives users the ability to add items at any time during the cycle. From a forgotten sock to a delicate item that needs to go in later in the cycle, AddWash even allows users to add detergent or fabric softener at a later time. The combination of the Q-rator and AddWash creates a synergistic effect that further enhances the user convenience, simplifying the laundry process.
The WW8800M is designed for long-lasting performance. Equipped with Samsung's Digital Inverter Technology, the WW8800M reduces noise and helps reduce energy consumption while providing exceptional durability, enabling the washer to maintain its outstanding washing performance and fabric care. Additionally, the WW8800M offers various energy-saving features, including the ability to save up to 50% more on energy than the highest A+++ energy-efficiency standard for a wash cycle.
It also uses a Ceramic Heater+ with a new type of anti-adhesion coating, which ensures up to 55% less scale buildup than conventional ceramic heaters, helping the heater maintain its performance longer with more durability.
3 features that set iPhone 8 apart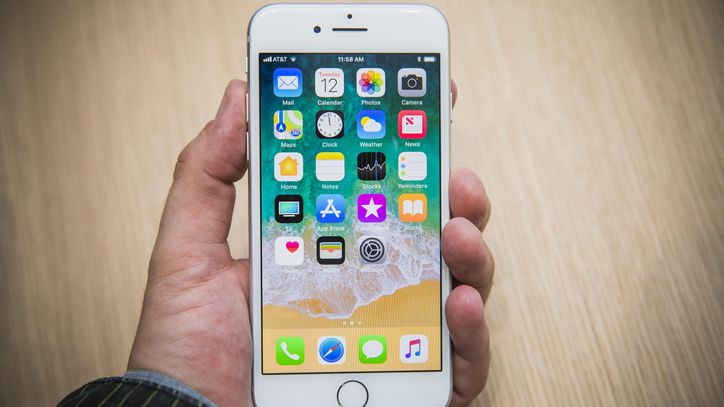 Redington Kenya Ltd – Telecom Distribution has launched  iPhone 8 and iPhone 8 Plus in Kenya, which is said to be packed with unique innovations that improve user experience.
With the most Advanced Mobile Operating System iOS 11, the new iPhone features a new glass and aluminum design in three colours made out of strong glass, Retina HD displays with True Tone technology.
The camera gets even better with single and dual cameras featuring Portrait Lighting on iPhone 8 Plus, and wireless charging bringing a powerful new capability to the iPhone.
"Due to high demand in innovation and intelligence in smartphone technology, iPhones 8 and 8 Plus come in new colours, featuring new Retina HD displays and A11 Bionic chip, and is designed for the ultimate augmented reality experience that are precision engineered to resist water and dust" said Mr Sajan Thomas, Reginal Business Head EAST Africa Redington
iPhone 8 and iPhone 8 Plus introduce a sleek glass back design in three new finishes: space grey, silver and gold. The glass finish is made using a seven-layer color process for precise hue and opacity, delivering a rich depth of color with a color-matched aerospace-grade aluminum bezel.
"Free 10GB data bundle will be offered to those who purchase the iPhone 8 or 8 plus for a week while stocks last. Both phones will be available in stores starting on Friday 10th of November 2017 and will range from $1300 and $1450 respectively." Added Mr. Sajan.
The Elite Digital Solutions store have put in place a payment plan for easier purchase of the iPhone 8 and 8 plus countrywide.
"For the first time ever, Elite Digital, Apple Premium Reseller will launch an EMI scheme for the new iPhones 8 and 8 Plus from as low as KSHs 9,950 per month. For orders made in the first week after launch, During the first week Elite will also provide FREE starter kit (Belkin wireless charger + iPhone compatible case +tempered glass)" said Ms. Aazra Kurii, Corporate Sales & Marketing, Elite Digital Solutions.
The Launch took place at The Elite Digital Solutions store at Sarit Center and Safaricom shop Westgate Mall in Westlands.