Samsung unveils 'listening' fridges
Electronics maker has introduced advanced voice capabilities to Family Hub that allow users to talk to the smart refrigerators to use (See story below).
Samsung has announced that its home appliances will leverage connectivity in the next 3 years. In preparation for the full-fledged smart home era, Samsung has been spearheading the standardisation of global Internet of Things (IoT) technologies as a core member of the Open Connectivity Foundation (OCF).
This year, the company is introducing an array of innovative products including Family Hub refrigerators with more advanced voice capabilities, and a Samsung Connect app that's capable of seamlessly products integration across the cloud.
Samsung has introduced advanced voice capabilities to Family Hub that allow users to talk to the smart refrigerators to use it, and will expand the voice functionality to European markets this year. This convenient enhancement will make it possible to carry out a wide range of tasks, from looking inside the fridge to playing music, by simply speaking to the fridge.
"Samsung has continuously enhanced the Family Hub since its first introduction at CES 2016, focusing on improving consumer lifestyles," said JS Park, Executive Vice President of the Digital Appliances Business at Samsung Electronics. "Our endeavor to advance the smart features of home appliances has always been closely tied to our mission to make a meaningful difference in the lives of individual consumers and families with innovations that matter."
"Samsung is also actively working to evolve Family Hub into an IoT control centre, to the point where users will be able to control all of their home's connected appliances through voice recognition. Just imagine being able to summon your robotic vacuum to clean up the kitchen or monitor your laundry cycle while you cook. The possibilities are endless," it said.
Samsung says it is also helping to deliver a smart home with the Samsung Connect app, which is compatible with all devices and operating systems, and allows users to control Samsung products through the cloud. With Bixby in Samsung smartphones, it is possible to control the Samsung Connect app by voice recognition.
Samsung's remote diagnosis service will be upgraded by linking with the Samsung Connect app. Customers will also be able to receive guidance through their smartphones to identify and solve problems with Samsung's smart home appliances in real-time.
Samsung is the first in the industry to receive the OCF certification for its smart TVs, Family Hub refrigerators and air conditioners, and intends to expand the certification to all of its home appliances throughout the year.
The OCF certification is a standard that enables compatibility between the products of member companies, strengthening connectivity so that different kinds of devices may communicate effectively with one another. In addition to Samsung, more than 390 companies have joined the OCF.
Samsung is also working with various third parties to integrate voice support for functions including Amazon's Alexa voice assistant into smart home appliances including its refrigerators, washing machines, air conditioners and robot vacuums, and Google Home support in its robotic vacuums as well.
As the first in the industry to apply open APIs to home appliances, Samsung plans to focus on expanding services through collaboration with various smart home companies.
Samsung says it will continue to contribute to creating meaningful changes in consumers' lives and strengthening the industry's IoT ecosystem.
3 features that set iPhone 8 apart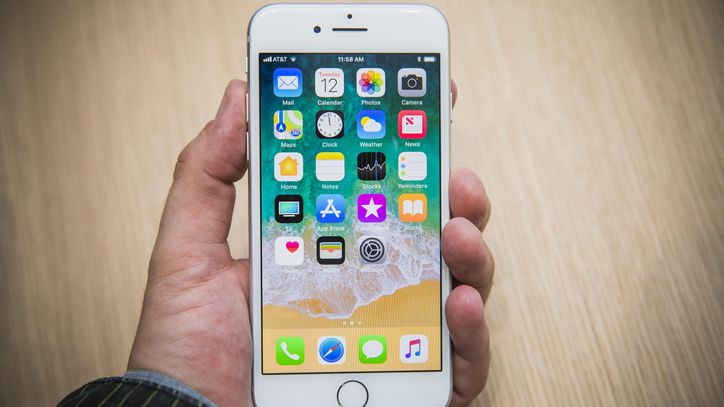 Redington Kenya Ltd – Telecom Distribution has launched  iPhone 8 and iPhone 8 Plus in Kenya, which is said to be packed with unique innovations that improve user experience.
With the most Advanced Mobile Operating System iOS 11, the new iPhone features a new glass and aluminum design in three colours made out of strong glass, Retina HD displays with True Tone technology.
The camera gets even better with single and dual cameras featuring Portrait Lighting on iPhone 8 Plus, and wireless charging bringing a powerful new capability to the iPhone.
"Due to high demand in innovation and intelligence in smartphone technology, iPhones 8 and 8 Plus come in new colours, featuring new Retina HD displays and A11 Bionic chip, and is designed for the ultimate augmented reality experience that are precision engineered to resist water and dust" said Mr Sajan Thomas, Reginal Business Head EAST Africa Redington
iPhone 8 and iPhone 8 Plus introduce a sleek glass back design in three new finishes: space grey, silver and gold. The glass finish is made using a seven-layer color process for precise hue and opacity, delivering a rich depth of color with a color-matched aerospace-grade aluminum bezel.
"Free 10GB data bundle will be offered to those who purchase the iPhone 8 or 8 plus for a week while stocks last. Both phones will be available in stores starting on Friday 10th of November 2017 and will range from $1300 and $1450 respectively." Added Mr. Sajan.
The Elite Digital Solutions store have put in place a payment plan for easier purchase of the iPhone 8 and 8 plus countrywide.
"For the first time ever, Elite Digital, Apple Premium Reseller will launch an EMI scheme for the new iPhones 8 and 8 Plus from as low as KSHs 9,950 per month. For orders made in the first week after launch, During the first week Elite will also provide FREE starter kit (Belkin wireless charger + iPhone compatible case +tempered glass)" said Ms. Aazra Kurii, Corporate Sales & Marketing, Elite Digital Solutions.
The Launch took place at The Elite Digital Solutions store at Sarit Center and Safaricom shop Westgate Mall in Westlands.