Top 4 digital priorities for African telcos
With an expected 30-50 billion connected devices by 2020, the role and importance of big data in the business world cannot be underestimated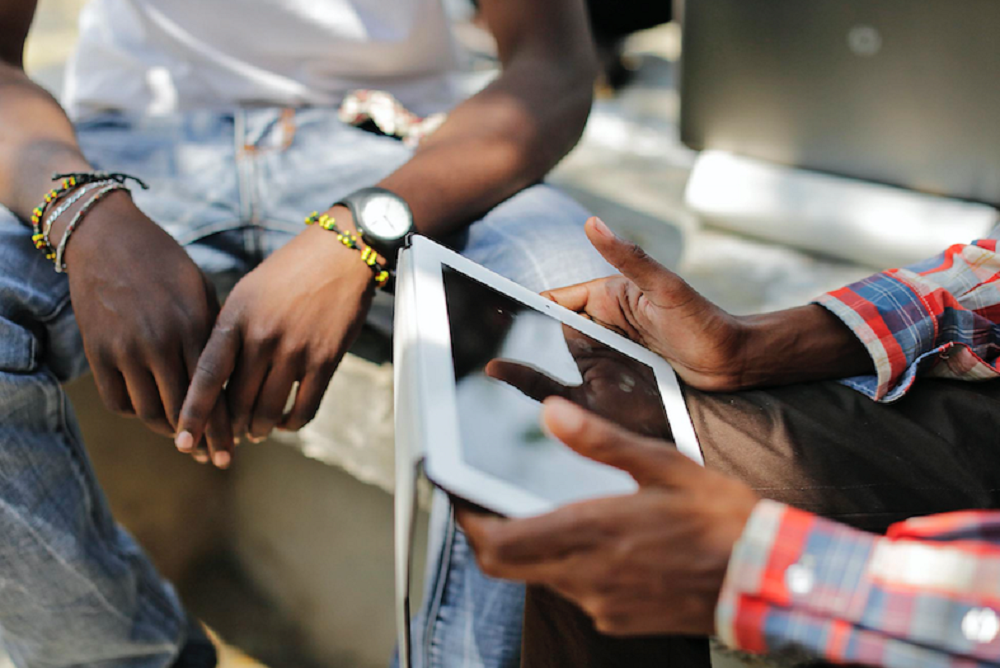 After nearly two decades of uninhibited growth and profitability, African telecoms operators (telcos) are facing the converging forces of digital disruption. Some of the factors contributing to this are: easily accessible broadband internet, popular over the top (OTT) services such as WhatsApp, and changing consumer needs.
According to Ovum, telco operators will lose out on US$ 386 billion between 2012 and 2018 purely because of over-the-top VoIP services cannibalising voice revenues. This has sparked the players in the
industry to reimagine their business models, shifting away from simple communication services delivery to becoming digital service providers (DSPs) that power their customers' digital lifestyles.
As the telco gold rush of the past two decades slows down, operators are increasingly looking at owning more of the customer mindshare by creating great brands built on practical usefulness, reliability, innovation, cost, and entertainment.
Telcos are no longer simply looking for revenue-generating customers; the focus is now on creating new revenue opportunities that allow them to sell business and lifestyle services at higher margins.
Telco operators in the African continent are faced with an urgent need to fast-track digital transformation to meet the challenges posed by the new business and consumer environment. Currently, four major digital transformation priorities have emerged.
Let's unpack them one by one.
Priority 1 – Improving the customer experience
Consumers today demand personalised services and products to match their lifestyles. For telcos, the focus has shifted away from customer relationship management (CRM) to personalised engagement across any device, anywhere, anytime. According to a global EY telecoms industry study, 82% of telcos consider customer experience (CX) management as a top three priority for the industry. The increasing demand for personalisation has given rise to the development of unique experiences delivered to match individual customers' interests.
As customers interact with telcos through their channel of choice – whether email, voice call, social media, or another channel – operators will need to take a non-linear approach to customer engagement. Here, telcos need a platform that can integrate  all channels and provide a single accurate view of a customer. And by leveraging analytics to improve product development, telcos can enable smarter
selling by increasing the relevance of their offer based on individual customer behaviour.
Priority 2 – Big Data and real-time analytics
With a predicted internet population of three billion and an expected 30-50 billion
connected devices by 2020, the role and importance of big data in the business world cannot be underestimated.
According to the Mobile World Congress, 74% of telco operators believe that the ability to manage big data is a major differentiator in the digital economy. With an estimated economic impact of USD 4-11 trillion by 2025, the business case is clear.
Telcos have a key role to play, as they are uniquely positioned to bridge physical and digital assets. With the Internet of Things (IoT) taking grasp, telcos should latch on to become enablers of innovation by leveraging their network assets for connectivity purposes. By adopting cutting-edge in-memory computing platforms, telcos can also leverage big data from mobile devices, sensors, usage patterns,
social media, and geolocation to create a single integrated data set that can inform improved business processes and create optimal customer experiences. This can also drive real-time insights and unlock new revenue streams.
As sensors and IoT devices become increasingly common and affordable, this capability gets amplified.
Priority 3 – Effective workforce engagement
As millennials increasingly enter the workforce, employers are forced to rethink  their employee engagement models to accommodate the disruptive expectations and demands of this highly connected, informed, and technology-enabled workforce. According to PwC, millennials will constitute more than 50% of the workforce by 2020.
For African telcos, workforce management is critical due to the on-going digital  skills shortage. Operators are relooking how they recruit, retain, and manage employees in a market where talent is a key commodity. Complexity is also on the rise: many operators do business in multiple countries, across various languages, and under different sets of regulations. Within this context, organisational complexity is driving up costs while slowing down progress.
Telcos that digitise their workforce gain the benefit of total workforce management supported by advanced analytics. As machine learning becomes more pervasive, manual transaction work in areas such as procurement, inventory management, and payment processing become digitised, requiring access to real-time analytics in order to support rule-based decision-making. And with real-time information at their fingertips, field technicians, store employees, and customer service representatives
are able to deliver personalised services, exceeding customer expectations.
Priority 4 – Enabling machine learning capabilities to drive innovation
With an estimated market value of US$ 47 billion by 2020 according to the IDC, machine learning is bringing new innovation capabilities and improved operations to data-heavy industries around the world, spanning from supply chain to retail to telecoms.
Machine learning can unlock new operational efficiencies by automating manual tasks
and speeding up time-to-resolution. This can play a transformative role in the way telcos conduct finances (through automated payment matching, for example), recruit for top talent (through intelligent job matching), and improve customer service (by gathering, analysing and responding to feedback quickly and efficiently).
Operators should take a platform approach to ensure they have the tools to innovate quickly and deploy machine learning solutions at speed and scale. In a recent McKinsey report, 40% of all the potential value locked within IoT demands interoperability between IoT systems, which requires a strong platform.
SAP Leonardo is a digital innovation platform that brings together breakthrough technologies such as machine learning, IoT, analytics, big data, and blockchain,  all integrated to the in-memory SAP Cloud Platform. It enables telcos to launch new innovations at scale while unlocking additional revenue opportunities from historical data and processes, and helps to redefine business models at a time when the industry needs it most.
Distributed by African Media Agency (AMA) on behalf of SAP Africa.
Liquid Telecom signs deal with Microsoft to offer free internet
Pact will see provision of international software such as Microsoft Azure, on the cloud across the continent
Liquid Telecom Kenya Ltd has started providing free internet to Nairobi Garage's newly opened Entrepreneurship Centre along Ngong Road.
The venture supports up to 300 co-workers with high-speed internet connectivity of 150 Mbps as part of its plan to support businesses across the country with both internet and software services too.
Liquid Telecom Kenya Chief  Executive Officer (CEO) Adil Youssefi, while  unveiling  the free connection during the partnership ceremony with Microsoft  in Nairobi,  said deal signed between them will see provision of  international software such as Microsoft  Azure, on the cloud across the continent.
Youssefi noted that they will be offering Microsoft cloud services and applications that developers and Information Technology (IT) professionals can use to build, deploy and manage applications across Africa.
" This means  our internet  infrastructure  across the  continent  will now enable companies  and entrepreneurs  to operate  with international software based on easy access to cloud products and services  that we are now delivering through with our partnership with Microsoft ," said Youssefi.
Youssefi further said that the deal offers a cloud connectivity service level agreement that bundles together data and cloud services to ensure that businesses never run out of data bundles.
He noted that they are offering Microsoft Azure enterprise customers in Africa a Microsoft Express Route services; a reliable, cost-effective, lower latency, faster and highly secured connection over the internet into European–based Azure clouds.
He added that softwares offer an extension to on-premises networks into the Microsoft cloud over a private connection facilitated by a connectivity provider.
The director of Nairobi Garage Hannah Clifford noted that co-workers accessing the Liquid Telecom infrastructure and Microsoft cloud will now come as part of a membership costing between Ksh 2,000 to Ksh15, 000 a month for fully enabled working space.
"At Nairobi Garage, we believe in providing more than just workspace to our members. We want to provide our society with very best tools to allow them to innovate and thrive", she said.
Clifford reiterated that partnership with Liquid Telecom was an exciting development for their new hub space, saying they are looking forward to welcome old and new members to their premises.