Nairobi Metropolitan Services (NMS) has stepped up the provision of mental health care services in the city. The NMS has created mental health departments in all the new level 2 and level 3 facilities as well as the various level 4 hospitals.
The Deputy Medical Director at NMS, Dr Mohamed Musa, says the facilities have been matched with health personnel who include more than 23 mental health specialists. He said this during the ninth annual Ecobank Day celebrations, themed 'Mental Health – It's Time to Talk and Act!' – held at Our Lady Queen of Peace Catholic Church in South B on Saturday 23rd October 2021.
Dr Musa said the city has 23 specialists in mental health the level 4 facilities – Mama Lucy, Pumwani and Mbagathi – while there are specialist nurses at level 2 and level 3 facilities.
"For the first time through NMS We have employed more than 20 psychologists who are helping in establishing these centres," he says.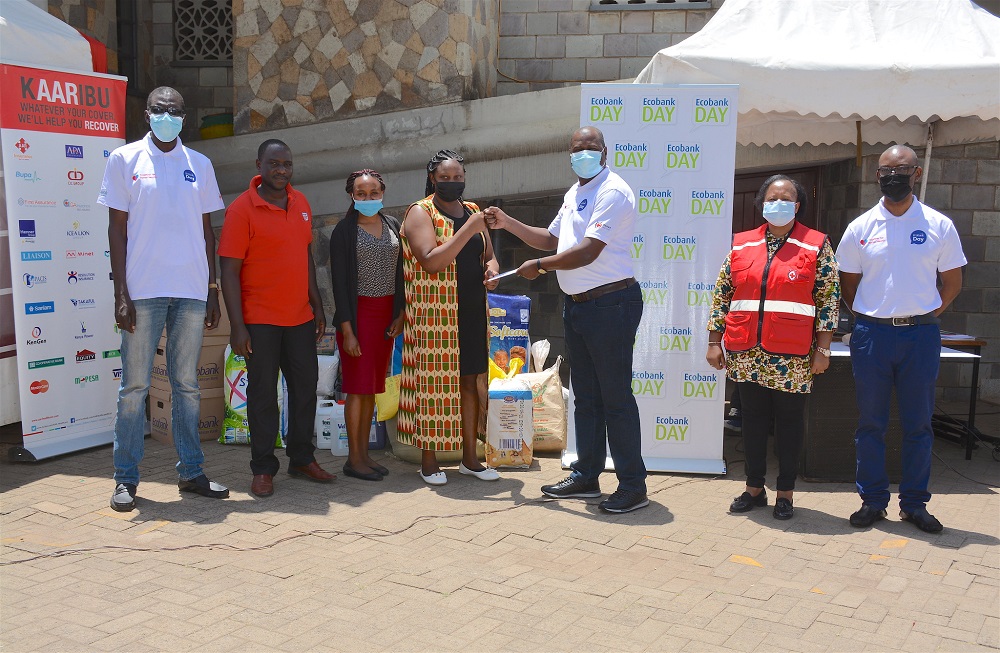 Ecobank Head of Credit & Risk Management Kenya & EAC on mental health disorders Tom Okumu noted that mental health includes emotional, physical and social well being. "It affects how we think, act, feel, relate to others, handle stress and make choices," Mr Okumu said.
He said across the world one billion people are suffering from mental health. These disorders include depression, anxiety, bipolar disorders, psychosis and dementia.
"Depression is one of the most common health issues which can lead to suicide attempts. Anyone can suffer from mental health. Indeed, one in four of us is likely to do so at some point in our lives," he said.
Mr Okumu said cases of mental health challenges are on the rise and praised the national government for declaring mental illness a national emergency to prioritize mental health in public and socioeconomic agenda.
"We are encouraging everyone to show support and empathy to those suffering from mental health and avoid the stigma and discrimination that has often surrounded it," he says.