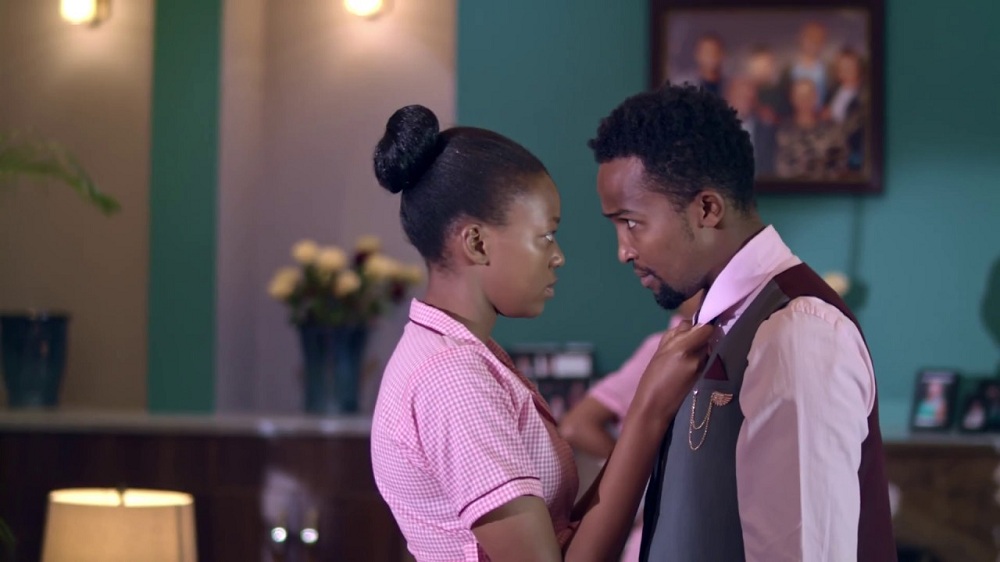 Maisha Magic East in keeping in line with its promise to launch 15 new shows in one year is set to roll out yet another riveting Swahili Telenovela, Selina, which is guaranteed to captivate its viewers.
Selina, which makes its debut on Maisha Magic East on Monday, 15th January 2018, is a classic Cinderella-like story that combines the romance of the fairy-tale with the relevant social issue of educating the girl child. The show depicts the life of Selina, a 19 year-old girl, who is taken to work in a wealthy city home by her two-faced rural stepmother, Kristina. Kristina brainwashes Selina, convincing her to leave her family and education behind to work as a housemaid in order to support her family, her sickly father and her younger step-brother and sister. Kristina is simply looking to make some easy money from Selina. All the drama unravels when Selina falls for the youngest son of the house where she is deployed to work.
"The new show demonstrates Maisha Magic East's commitment to providing premium local content for viewers on both DStv and GOtv. Maisha Magic East, is the only channel showcasing 100 percent authentic local content and it continues to provide a ready market for the growing entertainment industry. Keeping our programming fresh and true to our audiences means we must not only work with local talent but also invest heavily in the industry that is supporting the art. We are proud not only of our association with this burgeoning Kenyan film industry but also in the role we are playing in developing and supporting the local production industry," said Margaret Mathore, Head of Maisha Magic East.
Selina promises dramatic and emotional instances played out by a cast ensemble of seasoned as well as upcoming talent in the industry. Talent in the new series includes popular as well as upcoming local talent from the region. These include multi-talented artist, Pascal Tokodi, who stars as Nelson the rich, young boy who falls in love with Selina, played by Maisha Magic's new talent discovery Celestine Gachohi.
Seasoned and award winning stars Abel Amunga and Alex Khayo among others make for a riveting drama in this trail-blazing TV nugget. In giving an age difference, the social circumstances between the protagonists, the show makes the seemingly hopeless romance more impossible to achieve… and hopefully, leave it on a hook for a second season.
 Selina tag line in Swahili is Ua la kijijni, mwiba mjini loosely translated to mean an innocent village beauty that becomes the thorn and a curse in the city.
"MultiChoice Kenya is committed to offering quality and affordable entertainment to our subscribers on DStv and GOtv platforms. Maisha Magic East has a variety of local shows with an exciting content mix for the whole family. We understand our customers' changing demands and we are committed to offer them the kind of entertainment they want.  Furthermore, we strive to deliver value to our customers by making great entertainment more accessible, said MultiChoice Kenya Corporate Affairs Manager Philip Wahome.
We invested half a billion shillings to go towards the production of local content and I am very proud to announce that Selina is now the 14th  show  launched so far, out of the 15 local shows we promised to launch in the year 2017/18. We trust that the new show will also keep our viewers glued to their screens throughout the season," he added.
Selina will air every Monday – Friday at 7.30pm EAT on Maisha Magic East on DStv channel 158 and GOtv channel 4.