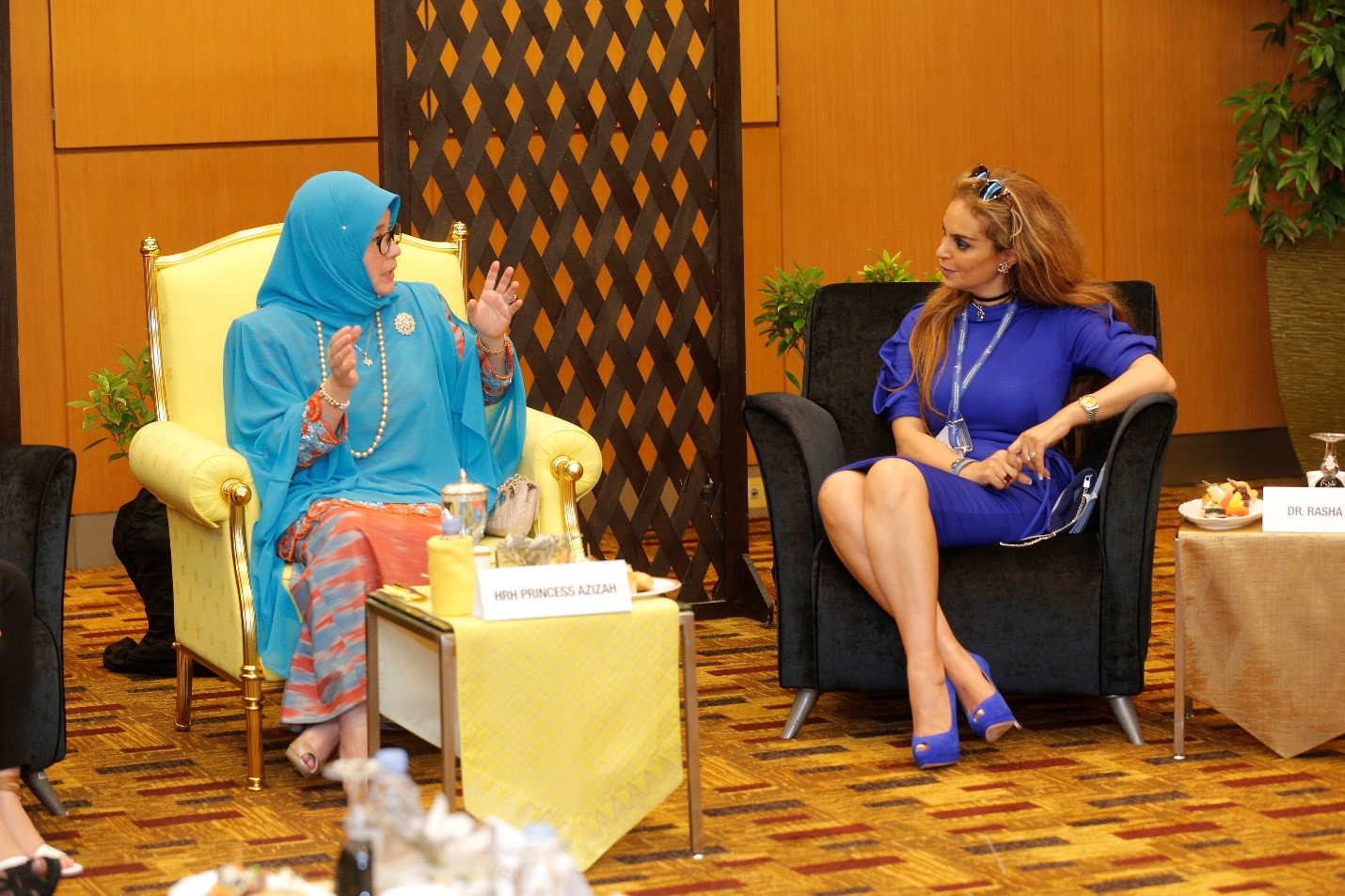 "M***k More than a Mother" initiative in partnership with Asia Pacific Initiative on Reproduction (ASPIRE), conducted a panel to address challenges and solutions to access to regulated fertility care in Africa and Asia.
The high level panel discussion of policy makers and international fertility experts held during the 7th annual Congress of ASPIRE in Malaysia also focused on exploring opportunities to collaborate with Asian Fertility Societies in order to build cost effective and safe fertility care capacity in Africa and developing countries.
After the successful collaboration between "M***k More than a Mother" and Indian and Indonesian fertility experts to provide practical embryology training, M***k will connect Africa with Asia to provide more opportunities for building capacity and interventions to empower infertile women and couples.
"When I created 'M***k More than a Mother' I knew important women around the world would rally to the cause but I was surprised at their enthusiasm and the speed at which they did so. First ladies; ministers of health; ministers of gender; parliament members; fertility experts; presidents of fertility societies; CEOs of successful businesses; women and men are strongly supporting this campaign every day," Rasha Kelej, Chief Social Officer, M***k Healthcare.
The high level panel discussion included Her Royal Highness The Crown Princess Azizah of Pahang, Founder and Life President, Tunku Azizah Fertility Foundation, Malaysia; Hon. Sarah Opendi, Minister of State of Health, Uganda and Hon. Zuliatu Cooper, Minister of Health and Sanitation, Sierra Leone, among others.
THE STORY OF GRACE KAMBINI FROM KENYA
[efsflexvideo type="youtube" url="https://www.youtube.com/watch?v=TkVVbGzUJJo" allowfullscreen="yes" widescreen="yes" width="420″ height="315″/]
Her Royal Highness The Crown Princess Azizah of Pahang emphasized  that she strongly supports M***k More than a Mother campaign for infertile women, not only in Africa but all over the world. "Infertility is a global issue, all childless women face different kinds of social suffering and mistreatment everywhere in the world," she said.
"In Uganda, between 15-20% of couples fail to conceive," Minister of State for Health of Uganda, Sarah Opendi said. "Fertility clinics in the country to address this problem are few and expensive." Together with "M***k More than a Mother" and as M***k More than a Mother Ambassador,  she is creating awareness that infertility can be prevented and pushing for the integration of fertility into the existing public reproductive healthcare services.
"In addition we are building a hospital for Women Health where an IVF center will be established to provide couples with affordable and effective treatment with the support of the M***k Embryologist Training Program," she said.
[crp]