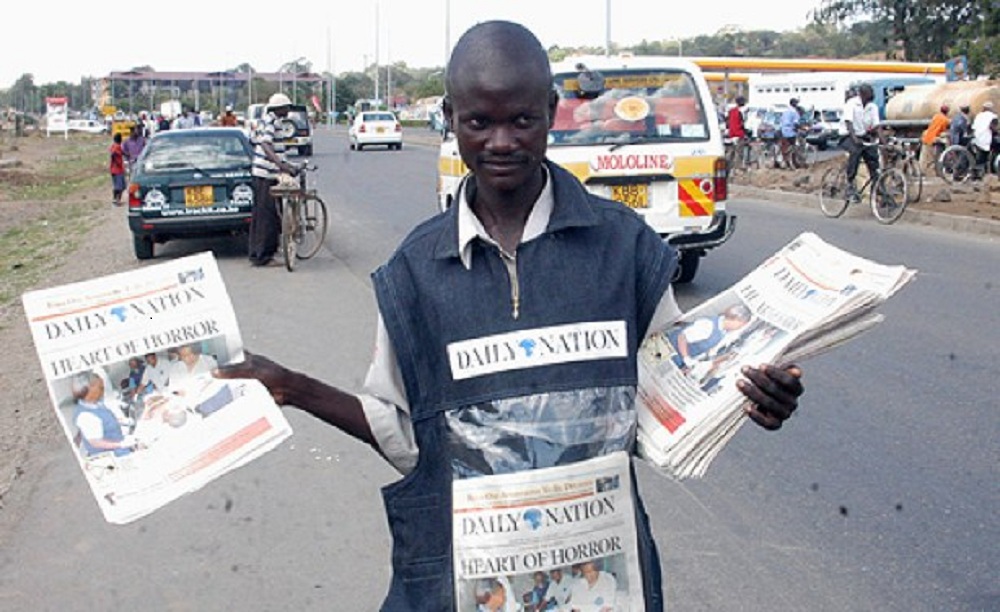 Only editors know what it means to insinuate one is dead while in actual sense he is alive and kicking. That happens, for instance, when two or more people share names and one of them, who happens to be a prominent person in society, passes on.
In the rush to break the news, mistakes do happen and while social media users can easily get away with their mistakes, newspapers often don't given that the printed word assumes a life of its own. For the Nation Media Group, it narrowly escaped paying a hefty fine of Ksh20 million after reporting that a former athlete was deceased only for him to emerge from the shadows to sue for defamation.
The NMG in its newspaper edition of August 1 , 2015, reported that Mathew Sawe had cleared 2.25M during national athletics trials to erase the old mark of 2.24M that was "held by the late Jacob Katonon since July, 1992".
Aggrieved, Katonon moved to the High Court in Eldoret where he filed a defamation suit averring the publication had immensely caused anguish, anxiety and harm to the plaintiff and the nation in general. He went on to testify that he was the record holder of Triple Jump in Africa and also record holder in Long Jump in East and Central Africa, which two records he still held.
However, he broke his leg, forcing him to stay home for a long time without engaging in sports, adding that it was nevertheless wrong to write that he was dead. According to Katoton, following the publication of the story, many people went to his home seeking to slaughter animals believing that he was dead. In the process, he suffered loss. He, however, did not
call any witness.
In a ruling delivered last month, High Court Judge Daniel Ogembo held that Katonon had proved his case under the tort of libel and that NMG did not provide any no evidence on record to suggest that it made any attempt at verifying the accuracy of the statement before the same was published.
"The unverified statement was otherwise published in the Defendants' daily newspaper, which this court takes Judicial notice of, as having a very wide circulation in this country and beyond."
"To me, there lies the recklessness of the Defendant which ought and must be held to imply malice, and therefore defamation," he said.
However, he dismissed Katonon's submissions that the report impacted negatively on his ambitions of becoming a coach as he did not provide any credentials or any attempt to secure a job.
"Second, the plaintiff in his evidence did not show the exact loss or extent of loss he has suffered as a result of this publication. He called no witness to prove that indeed mourners went to his home as a result of this publication or that he received any calls from anyone seeking to pass their messages of condolences or sympathies or even to confirm the truthfulness of the statement that he was dead.
"There is also no evidence on record to prove or show that the plaintiff suffered a lowering of his reputation in the minds of right-minded persons. Above all, whereas the words complained of were reckless (as already held) and so malicious, I do not see any evidence of spite or ill-will directed at the plaintiff by way of the words published," ruled Justice Ogembo.
"And lastly, there is nothing on record to show that the Defendant, has subsequent to this publication, published the same statement aggrieved of by the plaintiff. All these factors put together, convinces this court that the factors mitigating on the quantum of damages herein outweigh those that are in favour of award of any aggravated or exemplary damages.
"In my view, the circumstances herein are in favour of award of only nominal damages to the plaintiff for this libel. The sum claimed by the plaintiff Ksh20,000,000/- is obviously excessive in the circumstances. I am convinced that a sum of Kshs. 200,000/- would be sufficient compensation to the plaintiff in General Damages," he said.