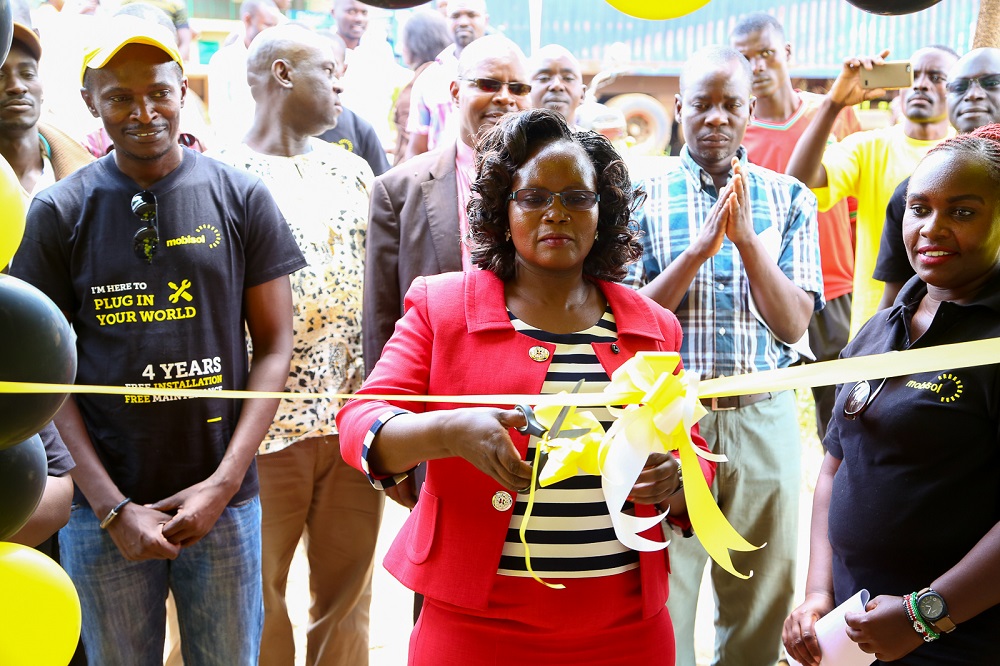 Mobisol, a German-based provider of decentralized solar solutions, has expanded its footprint to Migori County following the launch of a one-stop retail outlet aimed at providing off-grid households with affordable and sustainable energy solutions.
This is part of a wider programme aimed at ending poverty in East Africa by providing sustainable and affordable energy solutions to 20 million people in the next five years. The company's marketing director for Kenya, Mr Adams Amenya, told residents the ambitious renewable energy programme by Mobisol will provide solar solutions that extend beyond lighting to large solar systems that power a range of energy-efficient household and business productive use appliances.
"This marks the beginning of our journey to empower the residents of Migori County and enable them, in addition to powering their households, venture into small-scale income generating businesses such as barber shops and salons, hotels, and phone charging stations," said Mr. Amenya.
While currently distributing business appliances such as multiple phone chargers and barber salon packages, the company plans to increase its offering around productive-use appliances. By December last year, the company had successfully installed a capacity of 10MW and electrified over 500,000 people in in the region.
Mobisol fights global climate change by offsetting 50,000 tonnes of CO2 equivalent per year through smart rent-to-own solar systems, benefitting communities in Kenya, Rwanda and Tanzania.
Migori County Executive for Water, Natural Resources and Energy, Mrs Rebecca Ghati, who presided over the event described Mobisol's programme as a game changer that will ensure access to sustainable energy, yet profitably empower people and boost economies of hundreds of residents while protecting the global climate.
The system is capable of illuminating entire households with efficient LED bulbs and allow for running large 32" flat-screen TVs, stereos, DC fridges, and further provide recharge capabilities for consumer appliances such as mobile phones, laptops and tablets. Mobisol offers a convenient instalment payment system, which allows customers to pay as little as Ksh59 per day for a full solar kit.