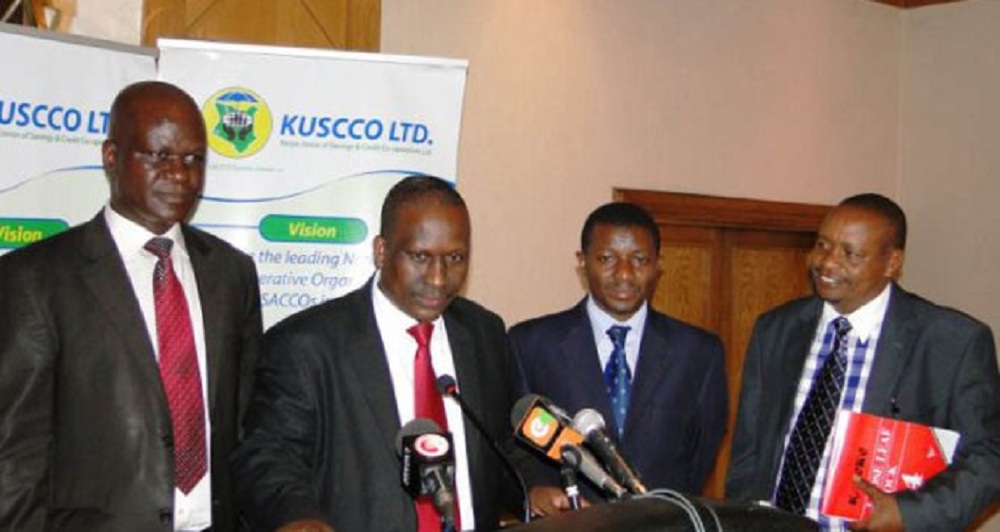 Kenya Union of Savings and Credit Cooperative Societies (KUSCCO) should strategically position itself in the delivery of the government's Big Four agenda with regard to housing.
Speaking during the 31st KUSCCO  Annual Delegates Meeting in Nairobi, Cooperatives Principal Secretary Ali Ismail said the contribution of Saccos through the union will also no doubt be felt in the manufacturing, food security and affordable healthcare agenda.
By partnering with government and other relevant agencies, he said more affordable houses can be build assisting in meeting the demand of more than 200,000 houses annually.
"The good performance by KUSCCO has seen it remain relevant in a dynamic and changing business environment and I am impressed of the growth in members deposits to  Ksh 7.09 billion from Ksh 8.02 billion in 2016 and a growth asset base to ksh 11.53 billion"' the PS said in a statement read by the Commissioner of Cooperatives Mary Mungai.
KUSCCO  National Chairman George Magutu said the union shareholders' funds increased by 17.9% to Ksh 1.84 billion from Ksh 1.56 billion in 2016 due to successful share drives across all regions.
"The union turnover grew to Ksh 1.42 billion to Ksh 1.35 billion in 2016, a growth of 5.2%," he added saying this was achieved due to rise in loans uptake in KUSCCO housing fund and central finance fund.
He urged members to acquire homes or land  through  housing  fund which currently  has over 12,000 mortgage accounts  and its deposits  has grown to Ksh 1.4 billion up from Ksh 1.13 billion in 2016.
The Chairman further said that the union in partnership with the World Council of Credit Unions (WOCCU) is providing training to Saccos on four key areas namely, agribusiness finance, business alliances, consultancy on agricultural development projects, crop insurance and Kilimo schemes for savings and lending
In line with this, Magutu said an agribusiness unit has been established under the central finance fund where interested members can improve on their agricultural lending methods leading to higher yields and improving  food security in line with the governments big four agenda.
READ: FASHION ICON NANAWAX TO SET BASE IN NAIROBI
KUSCCO Managing Director George Ototo urged Saccos to classify their loans according to various economic sectors adding that they were conducting a comprehensive baseline survey expected to expose the sectors contribution to the Kenyan economy.