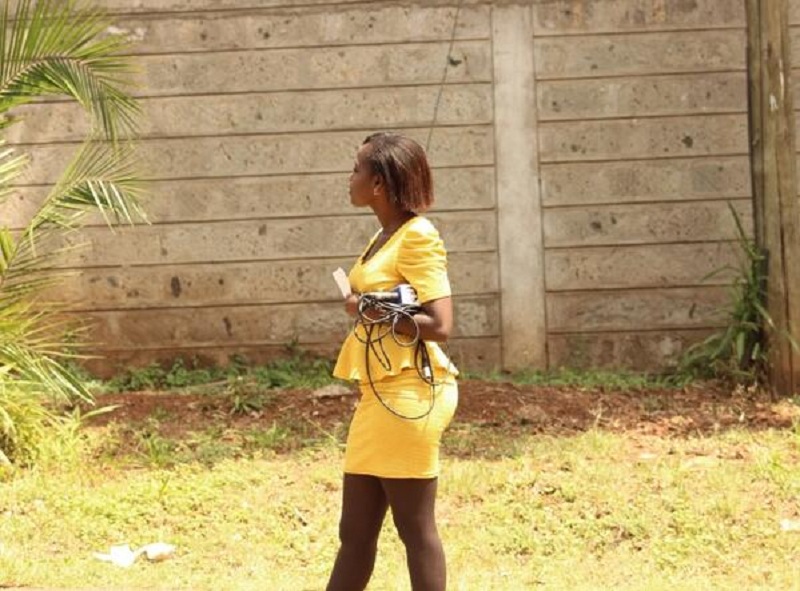 KTN has lost yet another award-winning journalist to its main rival, Citizen TV. Sharon Momanyi, who won the Journalist of the Year Award alongside Hussein Mohammed at the Media Council of Kenya Annual Journalism Excellence Awards (AJEA) 2018 held last week, is understood to have handed in her resignation and is now serving notice.
At Citizen, Ms Momanyi is expected to step into the shoes of Anne Mawathe, Mercy Kandie and Sylvia Chebet, who recently joined BBC's growing army of Kenyan journalists at it expands its broadcast operations in Kenya.
The features reporter had just been recently promoted to features editor, to replace the 2016 CNN Journalist of the year winner Asha Mwilu, who two months ago left to join Citizen.
Ms Momanyi's surprise move has worsened the depletion of talent at KTN, which has lost most of its key journalists this year to Citizen TV and BBC. The broadcast arm of the Standard Group has been hemorrhaging TV staff in what appears to be a protest against the management over poor remuneration.
This has left the station without a features reporter and only two English anchor presenters – Linda Ogutu and Akisa Wandera – after the unexpected resignation of flagship presenter Betty Kyalo to join K24. The only other solace is Political Editor Ben Kitili.
Earlier, the company had to let go of Yvonne Okwara and the bilingual Mashirima Kapombe, who followed Joe Ageyo to Citizen TV. The newsroom is now left with Managing Editor Ellen Wanjiru, news editor Odeo Sirari and Paul Nabiswa with a few reporters and up and coming presenters.
A senior KTN journalist, who talked to Business Today but requested not to be named, said journalists are leaving in search of better pay.
It is surprising that management is unfazed in the face of a potential crisis. The exit of senior journalists could be a blessing in disguise for KTN, however, as it gives it a chance to recruit newer and cheaper replacements which is less expensive than sacking and paying terminal dues. Nation Media Group's NTV has applied the same strategy, but whether it works remains to be seen.
READ: MILELE FM TAKES BATTLE TO RIVALS WITH NEW 'DREAM TEAM'
An alumni of Daystar University, Ms Momanyi joined KTN in 2013 and quickly cemented her place as a prolific features reporter.
In 2014, she was named AJEA 1st Runners Up, Young Journalist of the Year.