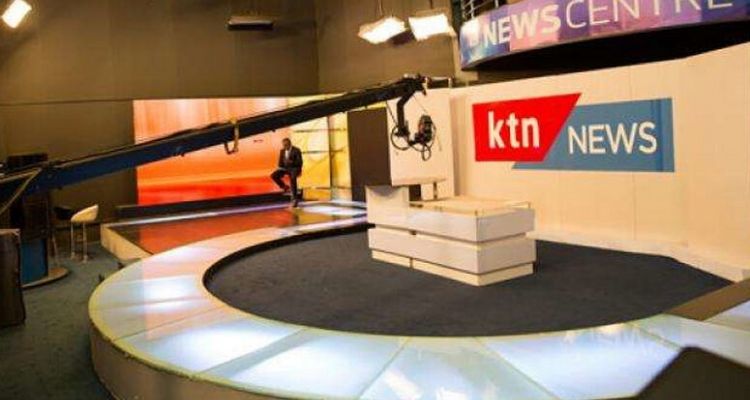 One day after the now former KTN Managing Editor (ME) Ellen Wanjiru was shown the door, Standard Group Editor in Chief Ochieng Rapuro on Tuesday announced the appointment of Kizito Namulanda to replace the former who will now hold fort in the interim before a substantive charge is tapped to fill the role.
Mr Namulanda takes up his new role immediately as his appointment takes effect on December 1.
Kizito has been the Head of Convergence at Standard Group since being appointed to the position in April 2018 after Joe Ageyo decamped to Royalmedia Services to become the ME.
In a newsroom setup, the Head of Convergence is responsible of ensuring the broadcasting, print and digital divisions work in harmony and under the same editorial command while all editors report to the ME depending on the structure of a particular newsroom.
In a memo to staff on Tuesday, Rapuro officially communicated to all editorial staff of Wanjiru's exit after she left in a huff without informing her colleagues through proper channels that she was leaving the organisation.
"Kizito Namulanda has been appointed to take charge of the station pending proper reorganisation of the editorial department under the transformation plan," said Mr. Rapuro.
"KTN News staff members are hereby notified to collaborate  with Mr Namulanda for purposes of keeping operations and our promise to deliver, quality, in-depth and timely content to the consumer on course," added Mr Rapuro.
Who is Kizito Namulanda?
Before being tapped for the convergence role, Namulanda had been pushed from KTN editorial to head Outdoor, Standard's struggling advertising arm, when Sam Shollei took over as Managing Director in 2012.
He is an editorial stalwart who has both  print and broadcast media experience in his locker.
He has been at Standard for 15 years and five months after first joining the organisation  as a News Editor in August 2005 from Mwananchi Communications Limited in Dar es Salaam Tanzania.
Namulanda began his journalism career at the Nation Media Group (NMG) where he worked as a translator and now sits pretty as KTN's editorial boss a decade and a half later.
Timing
Namulanda takes over the KTN desk a day after Standard Group shed key members of staff including his predecessor and is likely to trim more fat in the coming months.
He will be tasked with running a desk that is low on numbers and growing KTN News' audience share and closing the gap on perennial market leader Citizen TV.
On his in tray is working with his bosses in figuring out how to replace Hussein Mohammed, the investigative editor who left last month to join BBC Africa after being tapped as a senior investigative journalist for Africa Eye, the Investigations Docu-Series.