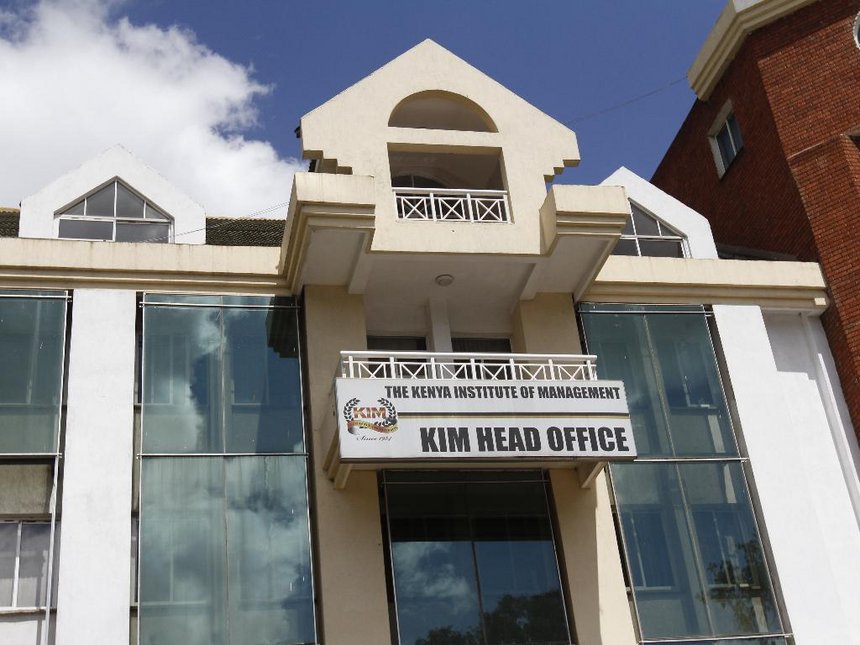 The Kenya Institute of Management lecturers are on strike after the management failed to pay them for a year. The lecturers drawn from all the branches in the country- are not teaching and the institution has been forced to merge classes so that learning can continue.
The lecturers said that a few lecturers are being forced to teach merged classes where a class can accommodate even 300 students. Lecturers who requested anonymity said the management is also trying to cover up the reports on the strike by calling a few lecturers and paying them.
To this effect, a 13-person committee of part-time lecturers drawn from the institution's different branches was formed. The committee wrote to the KIM CEO Muriithi Ndegwa asking the management to "desist from 'intimidating individual lecturers" demanding the immediate payment.
"Pending the settlement of the arrears, the lecturers shall not be attending to the lectures and to anything connected thereto," the letter addressed to the CEO reads.
The part-time lecturers also issued a three day warning to the CEO that expires today. "If we do not receive your response on an agreeable way of resolving the issue at hand within three days hereof, we shall proceed to pursue other available channels to ensure that the lecturers grievances are addressed and their arrears paid."
The lecturers said that the management claims it doesn't have money yet students have been paying school fees.
On 4th July, the management, through Ndegwa, regretted the delay to pay the lecturers. "It is thus with regret that we acknowledge the arrears that have accrued for lecturers since 2017. This is a situation that the institute has owned up to and is working to ensure that only does it return to profitability but that it is also able to handle all working capital requirements," Ndegwa wrote to the lecturers.
Ndegwa told the striking lecturers that the harsh situation is not unique to KIM and that media reports have shown several learning institutions owe statutory bodies at least shs 10 billion.
The CEO said that in order for the institution to return to profitability, it has taken steps to restructure, close loss-making branches, rationalized its staff, complement and other cost managerial initiatives in all its business operations.
Ndegwa had promised the striking lectures that the 2017 salaries will be paid in full and that they will be credited by July 5th 2018.
However, the lecturers said they haven't received the money. They blamed him for corruption and embezzling of the institutions money. "He loves going for trips abroad and has actually run down this institution. The government should intervene and save us," the lecturers said.
READ: KCB HANDS BACK CHASE BANK TO CBK
Several students said that they are not learning and that some lecturers mistreat them. "The lecturers are on a go slow. At times, they don't show up. However the management has not told us what exactly is happening, "said Sharon Kinyua a student.