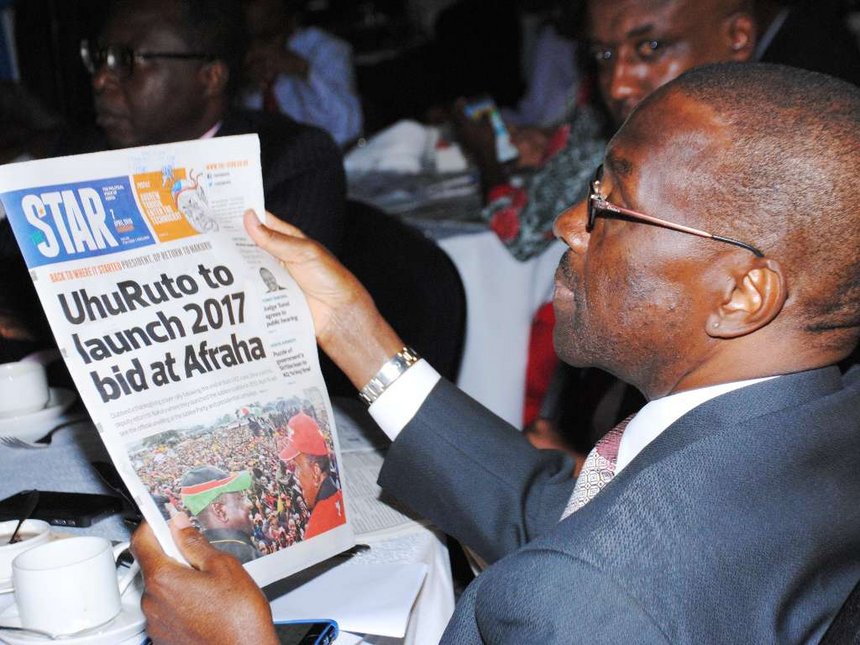 The race for Radio Africa Group's biggest editorial job has started, a week after Charles Kerich was nominated as county executive committee (CEC) member by Nairobi Governor Mike Sonko.
Mr Kerich, who is Radio Africa's chief editor, is awaiting approval by the Nairobi County Assembly before assuming the position of CEC member for ICT. All indications are that all the nominees will sail through.
At Radio Africa, which publishes The Star newspaper and runs a number of TV and radio stations including Classic 105, Kiss 100 and Radio Jambo, a major realignment is expected as the management seeks to replace Kerich.
The company's Managing Director William Pike, who was away when the names of Nairobi County executive nominees were released, is said to be favouring an insider to take-over the mantle. But there's also talk of headhunting talent from other media houses, including Nation Media Group.
According to sources, Mr Pike is fronting political editor Paul Ilado, even though special projects and investigations editor Francis Openda has been seen as a front-runner for the top job. "Openda is likely to takeover from Kerich," said someone close to Kerich.
"Ilado looks of course the obvious pick, but he doesn't seem to be interested in the high-profile job."
Mr Openda, who has worked for The People and Standard before, has been at The Star since its infancy, where he rose from Business Editor to his current position. Ilado is a Radio Africa Group veteran, who started with Radio before settling on the Star political desk.
It is understood that Radio Africa has also approached former Sunday Nation Managing editor Eric Obino as a possible candidate for the chief editor position at Lion's Place.  Mr Obino, who is Production Managing Editor for the Nation, denied having any talks with Radio Africa. "No, there is nothing of the sort," Mr Obino said in response to inquiries from Business Today.
If he is taken, it will be major catch for The Star, which has been struggling to win new readers and advertising over the past two years. Obino, a very experienced news manager, could inject a new style at the Star that comes with outsider advantage and perhaps rev up its performance.
The search for a new chief editor has given hope for longevity of the Star newspaper which, it had been rumoured, would be shut down after the election due to poor performance in the market.