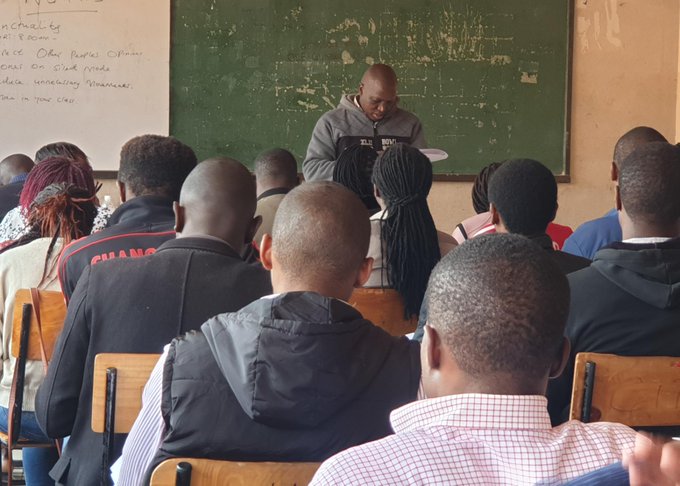 Kenyans have been urged to open up their homes for enumeration in the forthcoming 2019 Kenya Population and Housing Census.
Planning Principal Secretary Saitoti Torome noted that through this exercise, the Government will be able to plan for the country's development agenda.
"The 2019 census is an important exercise that will be used to collect data used by the government in planning and execution of development initiatives envisaged in Vision 2030, the UN Sustainable Development Goals (SDGs), and its Big Four Agenda," he said.
Speaking at the flagging off of roadshow teams setting out to the 47 counties to sensitise the public on the upcoming census, Torome urged all Kenyans to be ready for the count on the night of August 24.
"In order to determine the resources the Government requires to achieve universal access to education, health or water and sanitation services, housing among other services, in any given location, there is need to know the number of people being budgeted for," he added.
On his part, Kenya National Bureau of Statistics (KNBS)Director General Zachary Mwangi assured Kenyans that planning activities for the 2019 census are on track.
"We want to assure Kenyans that plans for the 2019 census are proceeding as scheduled. All arms of government are working together to ensure that the enumeration process will go on smoothly. The training of the census personnel is ongoing and the assembling of the data collection devices is ongoing and is set to be complete the coming weeks," he said.
The KNBS roadshow teams will sensitise the public on the importance of the census – not only to the nation, but to every individual in this country. Messages through the caravans will particularly targets heads of households whose duty it will be to welcome enumerators and provide required information.
Read: DP Ruto opens prayer altar in his Karen residence 
"KNBS has rolled out several initiatives to raise awareness and communicate to all about the census. The roadshow teams are one of the initiatives. The teams will traverse all counties, making stops at places where people gather, in order to provide them with information on the 2019 census and answer questions that they may have about the process," he explained.