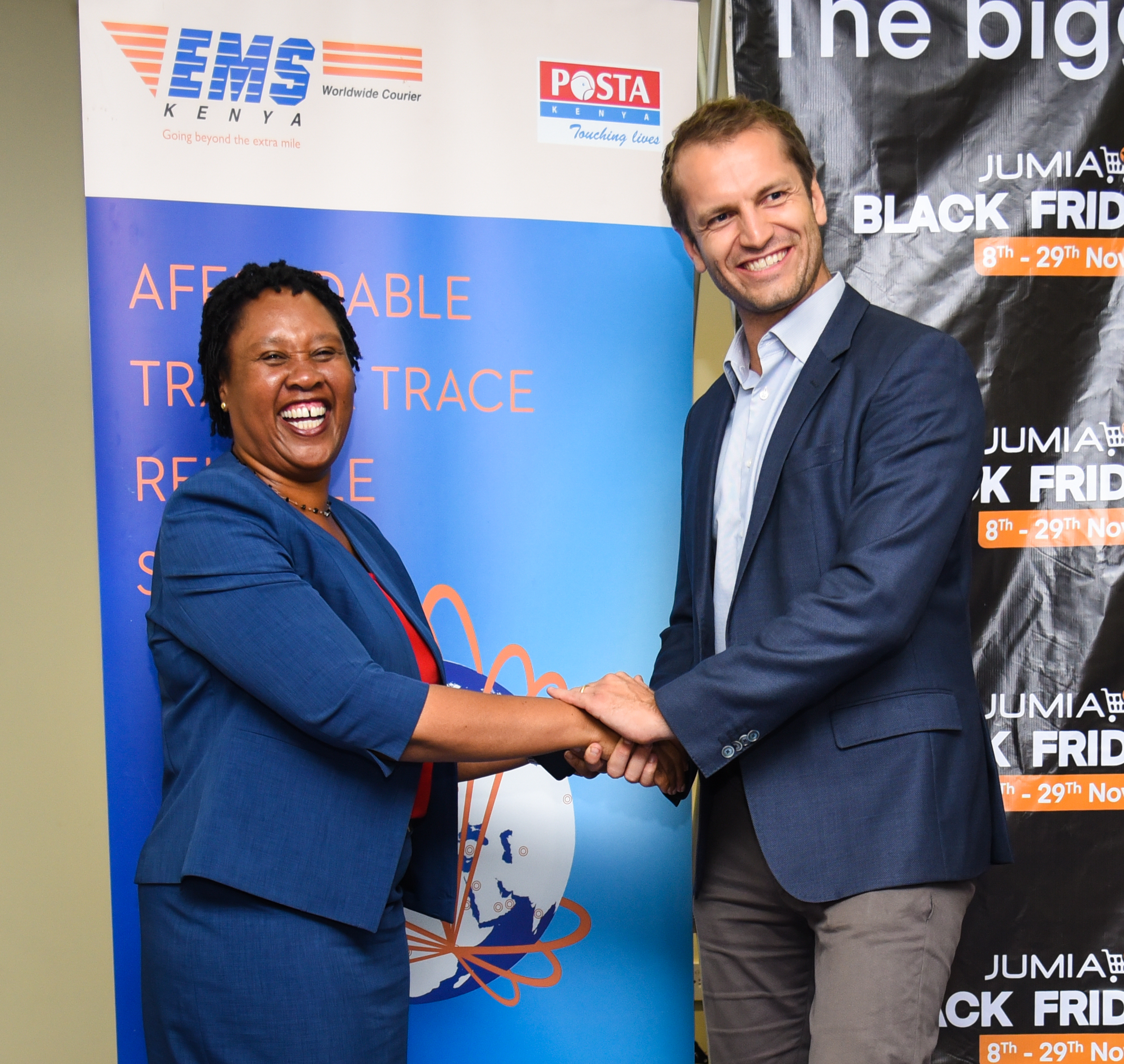 E-Commerce platform Jumia on Thursday renewed its partnership with the Postal Corporation of Kenya (Posta) to help venders on Jumia to sell their products across the country.
Jumia Customers from across the country will be able to order goods from Jumia at a reduced delivery price. By using Posta's logistics resources, Jumia products will now be delivered alongside mails and letters delivered by Posta on a daily basis.
After adding the goods one looks to buy to their Jumia basket, customers will select their location then Jumia will decide if there is a need to use Posta to deliver.
The two companies had signed a similar deal in 2015 but the deal did not last long. At the time, E-Commerce had not grown as much in Kenya leading to the fallout of the partnership. Posta's Courier Services General Manager, Elizabeth Mwaura said that they (Posta) did not have enough knowledge about E-Commerce at the time.
"As business went on, we realised that there are certain things that we needed to think about and correct before we move forward, " Mwaura told journalists at a Nairobi hotel.
Posta Kenya has slowly been phased out with technology and the company has already shut down a number of stations. The partnership with Jumia will see 20 Posta stations across the country used to deliver goods but there is a promise to come up with other stations in the future.
Jumia, on the other hand, expects the renewed partnership to boost Black Friday sales as they will be able to reach customers from all over the country. The event launches at 11:59 pm on Thursday 7th November and will run till 29th November.
The partnership is set to bring boost Posta which has over the years been slowly replaced with other technological forms of delivering messages. Mwaura said that the partnership will help Posta get back to the business scene and have its employees more productive.
"Since there is so much substitution, we will have our people a hundred percent optimally productive because of the new business that is coming to the post office," she noted.
After the partnership, when shopping on Jumia, customers will have the option to pick-up products from a Post Office closest to them during the checkout process, the products will be dispatched to the selected office for collection.
Sponsors for this year's Black Friday include: Samsung, Nivea, Maybelline, UKA & JAMESON