Naipanoi Lepapa is not your usual journalist. Thanks to her calm demeanor, she  could easily pass off as a corporate officer. But this is Naipanoi, a freelance journalist trying to find her space in Kenya's increasingly competitive media industry in Nairobi.
See >> Bank CEO Forfeits Sh185M After Quitting Earlier Than Contract Time
Naipanoi surprised the media industry recently by emerging Journalist of the Year in the Annual Journalism Excellence Awards (AJEA) by Media Council of Kenya held on 4th May 2022. Being a freelance journalist and working for a not-so-familiar digital publication, The Elephant, no one would have expected her to beat mainstream journalists – including Purity Mwambia of Citizen TV who came second – backed by huge budgets and tools. Peris Gachahi of Africa Uncensored was in third position.
The up and coming journalist turned out to be the main highlight of AJEA, the signature event of the Media Council, through which outstanding news pieces and productions in print, digital and broadcast media are recognised and displayed. She did not even attend the ceremony, held at Safari park Hotel, Nairobi, because she got ill on her way to the event.
Did she expect to be voted the best? "Not really," Naipanoi, who studied at the East Africa School of Media Studies, told Business Today in an interview. "I submitted my work hoping each piece will be a finalist in its respective category. To have emerged as the overall journalist of the year was a surprise."
Her story Hard Labor: The Surrogacy Industry in Kenya won the hearts of AJEA judges, and deservingly so. It is a two-part investigative series that digs into the unregulated surrogacy market in Kenya. In the report, Naipanoi reveals how poor and vulnerable women are recruited and exploited to act as surrogates for international clients mainly same sex couples yet homosexuality is illegal in Kenya.
"Surrogates are coerced, harassed and forced to go abroad without their consent," she told BT. "The story highlights how the lack of a legal framework might be exposing Kenyan children to the risk of human trafficking and exploiting potential parents."
Our Senior Editor Luke Mulunda talked to Naipanoi Lepapa and brings you her views on investigative journalism in Kenya and what it takes to write an award-winning story.
LUKE: You have been declared journalist of the year by the Media Council of Kenya. What do you feel about it?
Naipanoi: I am honoured, humbled and elated that my work has been recognised and appreciated.
Q: Many journalists these days choose stories to do with awards in mind. What was the motivation for doing the Hard Labour story?
A: I wanted to reveal how vulnerable, poor and desperate Kenyan women are exploited by unscrupulous people and shine a light on an issue that is not comprehensively covered in the media.
Q: What impact, if any, will this award have on you as a journalist?
A: Firstly, at a personal level, it gives satisfaction that my work has been recognised for its excellence. That can only motivate me further for my future work. Secondly, as a freelance journalist, winning such professional awards gives you credibility among your sources, editors, experts, and other actors involved in writing a story that you have the ability and professionalism to undertake a story.
Read >> Are You Among 2 Million Kenyans Blacklisted For Defaulting On Loans?
Q: Have you considered entering the article for other continental or international awards?
A: No, I haven't entered the articles in these awards. But before being declared 2022 Kenya journalist of the year at the Annual Journalism Excellence Awards (AJEA), I had been shortlisted at the prestigious Fetisov Journalism 2021 Awards in the Outstanding Investigative Category. I was also a nominee at the People Journalism Prize for Africa (PJPA) 2021 Awards.
The PJPA is a public service journalism initiative where journalists, human rights defenders, and public opinion shapers across the continent nominate journalists who have advanced society through their journalism and acts of journalist courage. The Global Investigative Journalism Network (GIJN)  also listed two of my articles, the surrogacy and e-waste stories among the ten "Best Investigative Stories in Sub-Saharan Africa in 2021". The winning story was also used as a case study for setting up video units for smaller media houses.
Q: You have set the bar high for yourself and other journalists. What big stories should we expect from you this year?
A: I am currently working on an international cross-border project to be published soon. I will continue pursuing and reporting on under-reported stories about gender and women's rights, human rights, health, technology, environmental crime and climate change stories.
Q: What's your take on digital media – especially considering that your article was published on an online publication?
A: Digital media platforms provide opportunities both for journalists and their audience in terms of wide reach, easier access, editing and updating the stories. It also allows you to integrate different multimedia formats within the stories making it more engaging and interactive for the audience. It's definitely the future.
See Also >> Farmers Beat Journalists In Sexual Performance 
Q: Tell us about your training/academic background and professional experience?
I started my journalism journey in June 2015 as an intern after graduating from East Africa School of Media Studies. I have been a news reporter and feature writer at The Sun Weekly newspaper and a reporter for the African Exponent before I embarked on my present career as a freelance investigative and feature journalist.
I have covered wide-ranging topics and issues, including politics, education, governance and development, health, food security, agriculture, environment, climate change, gender, technology, business and finance, culture, arts, and entertainment. My recent work appears at The Culture Trip, The Elephant, Africa Uncensored, Africa Is A Country and Finance Uncovered.
My profession training includes; Follow the Money by Finance Uncovered, Free Press Unlimited, and Journalism Fund; Physical and Digital Safety and Security by IREX; Data Journalism Masterclass by Media Hack Collective; Open Contracting by Hivos, Gasping Complexity of Climate Change through Collage by Internews and Understanding Company Accounts, an e-learning course by Finance Uncovered among others.
Q:  What does it take to become the great journalist that you are today?
A: I won't consider myself as a great journalist though from my experience, I have found the following attributes to be invaluable; resilience, patience, inquisitiveness, persistence, quality research, building a network of reliable editors and mentors, sources, experts in different fields etc. It also helps being a voracious reader and consistently following your professional ethics.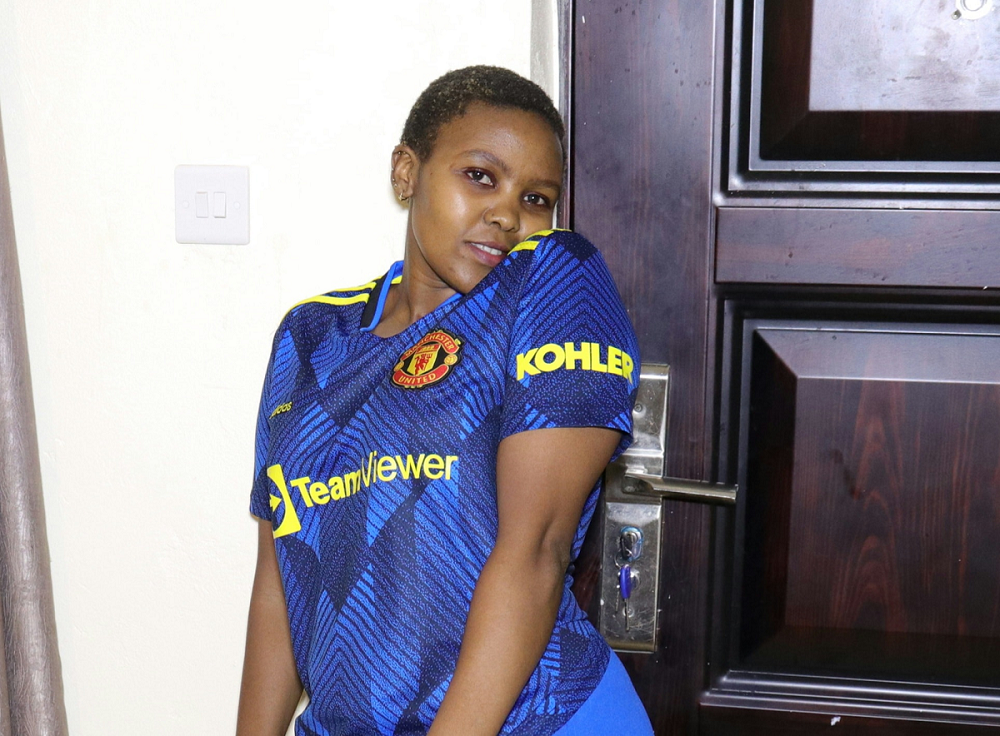 Q As a lady, how do you find investigative journalism?
A: There is the added risk and danger of harassment offline and online.
Q: Given a chance, what would you change about Kenyan journalism?
I would offer more support to freelance journalists and recognise their crucial role in journalism. Various stakeholders should put more effort to bridge the gender gap in terms of pay, access to opportunities and senior positions. There should be more mental health support to all journalists especially those covering stories that have a high potential of affecting them negatively.
Next >> At Nation Demons With Two Eyes And Legs Kill Stories