Choice Microfinance Bank has been admitted to the Kenya Bankers Association (KBA), raising its membership to 39 commercial banks and seven microfinance banks. Currently, the industry's umbrella body and financial sector advocacy group — representing total assets of more than Ksh6 trillion (US$60 billion) — has 46 members.
During a forum held to welcome Choice Microfinance Bank to the Association, KBA Chief Executive Officer Dr Habil Olaka reiterated KBA's commitment to continue creating value for its members in line with the Association's 2019-2023 Strategic Plan.
"As an industry association, we are honoured to have Choice Microfinance Bank as part of our membership. We look forward to working with the bank in our collective efforts towards optimising the industry's contribution to the national development agenda. Without doubt, Choice Microfinance Bank's entry reinforces our activities to continue positively impacting the banking public," said Dr Olaka.
Choice Microfinance Bank Chief Executive Officer Joseph Ndung'u highlighted the important role players in the financial services sector play in the economy, indicating that the bank is delighted to join other KBA members in supporting inclusive growth.
"We will continue offering personalized financial services with emphasis on digitizing our banking processes in order to reach a wider clientele. We aim to bring services closer to the people and simplify banking. To ensure inclusive growth, we shall continue collaborating with other members in the industry,'' said Mr Ndung'u.
Headquartered in Ongata Rongai, Kajiado County, Kenya, Choice Microfinance Bank is a community-based microfinance bank founded by Kenyans living in the Diaspora and licensed in 2015.
In 2013, the Association amended its constitution to allow admission of microfinance banks and representative offices of foreign-based banks. Since then, Kenya Post Office Savings Bank (Post Bank), KWFT, Faulu, Caritas, Rafiki and Salaam microfinance banks have joined the Association.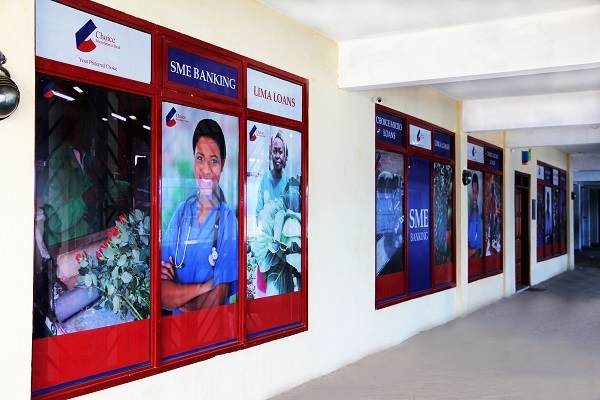 >> Kenyan Who Scored a D Now Has 5 Degrees In The US