Joe Ageyo, the former editorial director at Royal Media Services, has given an emotional farewell to his colleagues as he prepares to hand over the reigns of editorial power to his successor. In a video shared by Citizen TV anchor Mwashirima Kapombe on Thursday, 10th March 2022, Ageyo thanked the editorial and management team at RMS for supporting him during his four-year tenure at the country's leading broadcast company.
In a very uncommon scene in media when someone leaves, Ageyo extended an olive branch to his colleagues, even heaping praises on Linus Kaikai, a fellow News Gáng show member taking over his job, describing him as a visionary leader who will "help the station transition after his exit. He was even feted with a cake!
"There is so much that is happening in the industry and you need someone who has seen it all and who has the foresight to see what is coming and what is changing, and that person is Linus," Mr Ageyo, who started his career as an intern at KBC, says in the video link. "I wish you the very best and you know that we are together now that we come from the same industry. I will really miss you guys and thank you for the cake."
In his final remarks on Citizen TV show, News Gang, Ageyo said he was lucky to have had the opportunity to lead the most capable TV team in the country, as well as the most diverse team on the radio. "I leave tonight an extremely proud man, proud of the mountains we've scaled together here, proud of any shoulders thee were to lean on when the ride took us to the valley," he said.
While he did not reveal publicly where he is headed, people familiar with him said he is headed to Nation Media Group where he is expected to get a senior appointment as head of broadcast division.
>> A Young TV Station Snatches Popular Comedy Show From NTV
>> Why News Anchor Linda Ogutu Was Forced Out Of KTN
In a way, he will be taking up the job Linus Kaikai left at NTV in 2018 when he joined RMS, a less glamourous portfolio compared to what he held at RMS. NMG's broadcast division is just a small fraction of the media conglomerate dominated by newspapers across East Africa. He will mainly manage NTV Kenya and NTV Uganda as well as a handful radio stations, but which dim compared to the nearly 20 radio and TV stations he oversaw at RMS.
Meanwhile, it will be back home as he reconnects with an employer he dumped a decade ago in search of greener pastures.
Joe Ageyo the job-hopper
Ageyo joined RMS in 2018 from KTN, where he had risen from general news reporter to managing editor, but his work focused more on environmental stories. He is widely acclaimed as having pioneered Environmental Journalism on Kenyan television. He was the first Kenyan TV journalist to start a regular slot for an environmental feature, Ecojournal.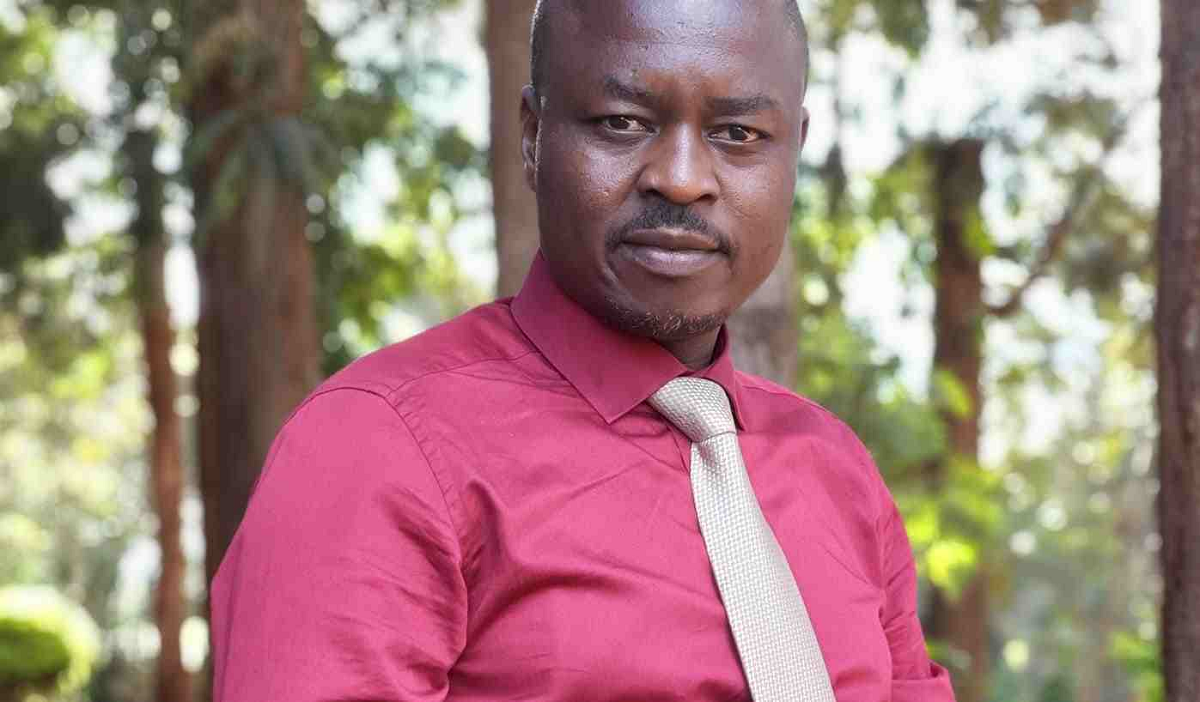 In 2000, he joined KTN where he rose from reporter to deputy news editor before leaving in 2005 to NTV and returned to KTN in 2012 after seven years. At NTV he held various positions and rose to head of news production. He returns to NMG big and better and in a more senior position after honing his skills at the two leading media houses.
Ageyo has won prestigious awards such the "Environmental Journalist of the Year" in 2001 staged by the National Media Trust, a World Bank fellowship and is a fellow of the Climate Change Media Partnership (CCMP) and a Catto Fellow at the Aspen Institute in Colorado.
Fallout or normal transition?
The cake party and Ageyo's conciliatory farewell may well be a veil on the bad blòod that had developed between him and the top leadership of RMS, according to insiders, who reveal that the relationship had been frosty for the past one or so years.
It is understood that the Kenya Ports Authority scàndal in which Managing Director Daniel Manduku was accused of corrùption in tendering and abùse office could be the cause of the fallout. Manduku resigned in March 2020 under pressure from mounting graft cases against him.
Read >> At Daily Nation, Demons Walking On Legs Take Control Of Newsroom
It is said an explòsive expose on Manduku at the height of the investigations failed to run on Citizen TV raising eyebrows across the newsroom and management. The action led to a push and pull between editorial and top management, which even roped in the services of the DCI. The results of the investigations have been kept under a tight lid but insiders believe the findings may escalated the tension between him and management.
Academic credentials
Ageyo attended Sawagongo High School and proceeded to join Egerton University to pursue a Bachelor of Agribusiness Management. After graduating, he enrolled at the University of Nairobi for a Post-Graduate Diploma in Mass Communication.
He later studied at the University of Geneva in Switzerland for a certificate in Advanced Studies in Environmental Diplomacy and later pursued a Masters in Environmental Governance from the University of Manchester.