Royal Media Services (RMS) has let go Joe Ageyo, who was its editorial director, and immediately appointed Linus Kaikai to the position. It's not clear what caused the sudden exit but insiders point to a boardroom fallout at RMS as general elections campaigns gather pace. Kaikai was the director of strategy and innovations. With Ageyo's exit, he gets the promotion to become editorial director, the most coveted position is the newsroom.
An in-house circular dated 9th March 2022 indicates that Ageyo, who joined RMS from KTN four years ago, had left the station to pursue his own interests. Ageyo was among the core team that has been running RMS media operations, more is flagship Citizen TV, where he participated in the News Gang programme. He also presented the 'Joe Ageyo's Angle' show where he gave his view on various issues.
"I wish to announce that Joe Ageyo who has for the last four years served the RMS as Editorial Director is leaving the company to pursue other interests," the circular issued by RMS Managing Director Wachira Waruru says.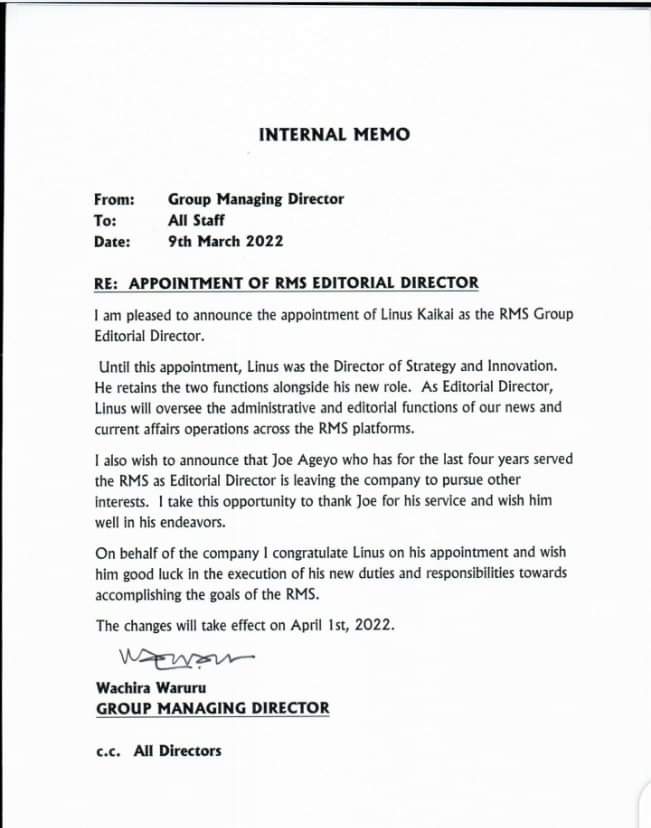 The company did not announce a replacement for Kaikai, with some speculating that the position could likely be scrapped.  "Until this appointment, Linus was a Director of Strategy and Innovation. He retains the two functions alongside his new role. As Editorial Director, Linus will oversee the administrative and editorial functions of our news and current affairs operations across the RMS platforms," he says.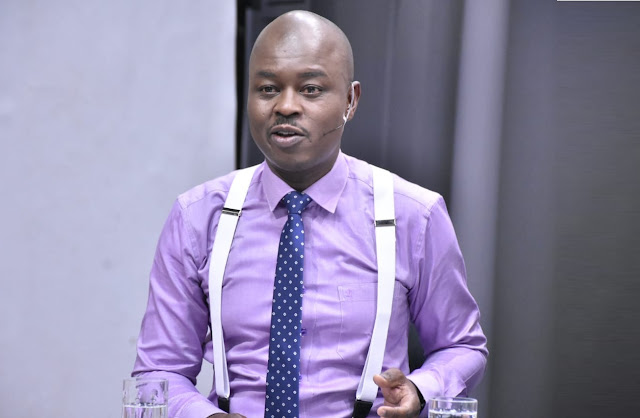 Linus Kaikai joined RMS in February 2018 after being pushed out by Nation Media Group where he was NTV general manager. Before joining NTV, Kaikai, an award-winning journalist, had worked for KTN where he served as Managing Editor in charge of Quality and Product Development until 2009.
The changes take effect on 1st April, 2022, when Ageyo officially leaves after serving his notice. "I congratulate Linus on his appointment and wish him good luck in the exécution of his new duties and responsibilities towards accomplishing the goals of the RMS," Mr Waruru said.
Next >> From Toilet Studio To Media Empire – The Story Of SK Macharia
Read >> Meet The Young Girl Who Designed KBL's Million-Shilling Logo