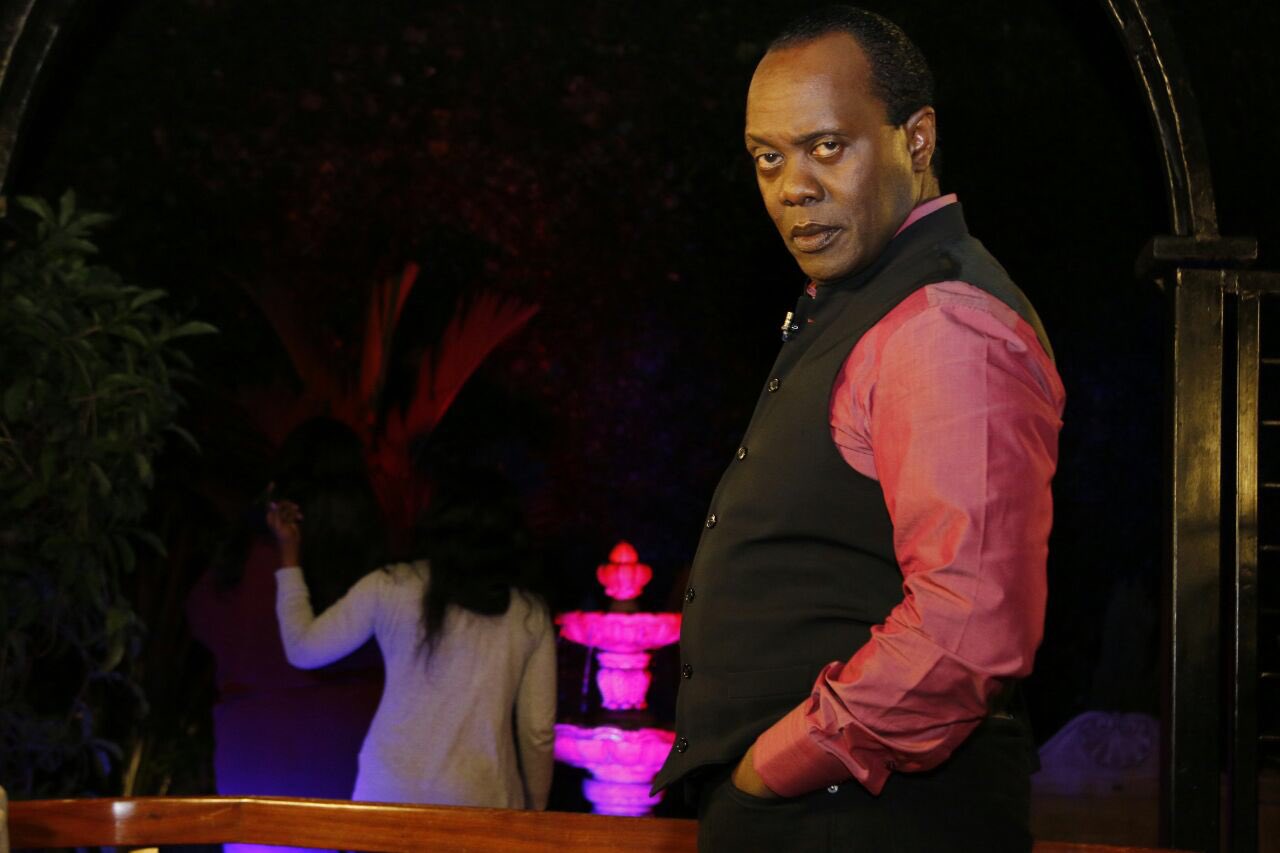 Jeff Koinange is in trouble, again. A celebrity-cum-artists agent has sent a demand notice to Royal Media Services over an interview on Jeff Koinange Live (JKL) on Citizen TV in which Joseph Mwangi alleges to have been defamed by the guest.
The interview on 7th August 2019 featured Wendy Waeni, a minor who is also a gymnast, who accused her agent Joseph Mwangi Nduta alias 'Joe Mwangi' of swindling her. 
She claimed that despite performing in a number of countries including Germany, Rwanda and China, she did not receive "even a single penny," from her agent.
She said in the interview that she lives in squalor with her mother in Huruma estate, Nairobi.
Through K.K. Katisya & Company Advocates, Mr Mwangi has given Royal Media Services seven days from 30th October to admit liability to set the stage for talks on compensation. Mwangi's lawyer, Kevin Katisya, also demands a written apology published in all media outlets exonerating Mwangi from Wendy Waeni's "slanderous statements."
The lawyer then makes an unprecedented demand to have a repeat interview on JKL for both Wendy and her mother, Magdalene Syombua, where both should apologize to Mwangi for lying to the general public.
This is not the first time Jeff is facing such a demand. In fact, his show has landed him in court several times. Early this year Marble Arch Hotel owner Mike Maina sued Nairobi Governor Mike Sonko, RMS and Jeff Koinange following remarks he made against him JK Live show.
In 2016, while working for KTN, Jeff was sued by Jimmi Wanjigi for linking him to Anglo Leasing in an interview with Tony Gachoka.
In the current case, Mr Mwangi accuses Jeff Koinange of drilling Wendy and stage-managing the live interview. He argues that the interview of Wendy Waeni seemed to have been pre-planned and she seemed to have been coached on what to say based on the words used by Jeff Koinange to introduce her on the show that showed he understood his background.
It is common practice in journalism, though, to research the background information about an interview subject prior to enrich engagement and create boundaries, if any.
Citizen TV further interviewed Wendy's mother and ran a story the following day in its 7pm and 9pm bulletins, in which she alleged that Mr Mwangi never remitted any money to her and was looking to popularise Wendy's activities to gain some money from her but did not succeed.
"You act of allowing the said interviews without authenticating the facts and standards through your quality control and quality standards caused serious harm to our client's reputation," Mr Katisya says in the letter, dated 30th October 2019.
Jeff Koinange settling scores?
"The host Jeff Koinange, failed to control and/or stop the show from airing as he previously did on another interview with Nairobi Governor H.E. Mike Mbuvi Sonko on the 5th June 2019 due to quality control and standards."
He says Mr Mwangi had suffered irreparable damage and has undergone depression, cyber-bullying, threat to life, and failing health occasioned by the interview. The lawyer also ropes in comments from social media, which were very critical of Mwangi, to build his case.
Read Also >> Hussein Mohammed Leaves Citizen TV in a Fix
After the interview, Mwangi accused Jeff of using Wendy Waeni to settle scores with him.
"And to you Koinange Jeff, I am telling you this without a blink on my eyes. Yes, you have personal issues with me, you didn't have to use a minor to settle our issues with me, trust you me Wendy will speak out soon. That one I can assure you, you know the role you played in all this, we talk then," Joe Mwangi wrote on Twitter.
He has since deleted the tweet.
The lawyer says due to public pressure Mwangi was arrested by DCI on 2nd September and arraigned in court the following day where he was charged with forging a letter purporting to be from a Cabinet Secretary threatening Wendy's mother. He was released on a cash bail of Ksh50,000 and the matter is still in court.
It will be interesting to see how RMS manages this if it goes to court given that there was no right-of-reply opportunity for Mr Mwangi. This case, like stated earlier, mirrors others before where Jeff is accused of letting his guests loose.
Evans Kidero's case
In November 2016, then Nairobi governor Evans Kidero wrote a complaint to the Media Council of Kenya expressing his displeasure with the Standard Group and Jeff Koinange's show.
Dr Kidero singles out the Thursday's JKL show which had Miguna Miguna and Esther Passaris on the bench. He said the Miguna, the former advisor to Prime Minister Raila Odinga, was given an open space to attack his character, and was even encouraged to do so by the host.
"The host primed the interview and allowed Miguna Miguna to severally malign and libel me as a thief with abatement by the anchor and the KTN Television station of Standard Group by failing to adhere to professional journalistic requirement for adducement of evidence. Not only did the anchor allow him to besmirch my character but urged him on to do so," the letter read.
Next Read >> Kenya's Richest No Match for Their African Counterparts