Former Kiambu Governor Ferdinand Waititu is best known as an aggressive politician, unafraid to kick down doors and make his presence felt. The embattled Waititu has had a torrid past two years  in which he unsuccessfully battled his impeachment and was arraigned in court to face charges of corruption.
He has also been in court facing other property-related legal issues. Most recently, it emerged that the former Governor could lose Ksh52 million paid by his company, Saika Two Estates Limited, as a deposit for a prime commercial property in Nairobi, Solar House. Saika failed to clear the Ksh468 million  balance within 90 days as stipulated in the purchase agreement. The seller, General Properties Limited, blamed Waititu's company for entering the purchase agreement dated May 2018 and paying the deposit without first securing the necessary financing.
Waititu owns several properties in Nairobi including land, commercial buildings and vehicles.
When questioned on how he managed to acquire prime real estate on a politician's salary, Waititu once stated that he relies on loans from banks and other financial institutions. He further maintains that he became wealthy before he plunged into politics, stating: "I want people to know that even before venturing in politics 20 years ago when I was elected councilor, I was already driving a Mercedes limousine and a Range Rover besides owning a palatial home in Nairobi and running 25 lorries on the road."
Waititu was first elected Councilor for Njiru Ward in 2002. He later successfully vied for Embakasi MP and in 2013 lost to Evans Kidero in the Nairobi Gubernatorial race. In 2017, he ran for Governor of Kiambu and won, although his term was cut short by impeachment over alleged corruption in early 2020.
Here, Business Today Kenya takes a look at a few of the former Governor's multi-million shilling properties.
Bienvenue Delta Hotel (BDH)
Bienvenue Delta Hotel is located along University Way in the Nairobi Central Business District (CBD). It is styled as a business hotel offering fine dining and accommodation, and has 82 rooms.
It came into focus after the Ethics and Anti-Corruption Commission (EACC) linked Waititu's acquisition of the property to alleged proceeds of corruption during his time as Kiambu Governor.
A money trail uncovered by the sleuths indicated that that the company that sold Waititu the Delta Hotel received Ksh6 million from a road contractor who was awarded the tender under alleged influence of the governor. Three companies owned by Waititu, his wife Susan Wangari and their daughter Monica Njeri allegedly received kickbacks worth millions of shillings for irregularly awarded road tenders worth Ksh588 million.
Questioned on how he afforded the hotel, Waititu stated that he sold two petrol stations along Kang'undo road and topped it up with a bank loan.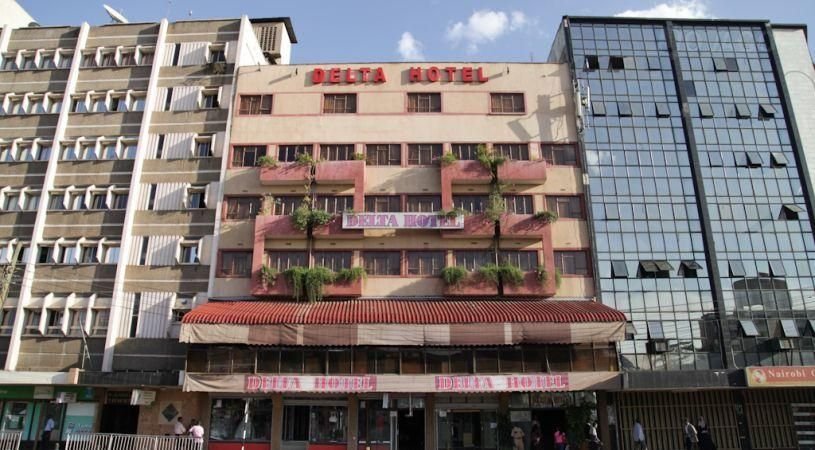 Ex-Jamii Bora Bank Building
Around the same period he acquired the hotel, Waititu also acquired the former Jamii Bora Bank building along Koinange Street in Nairobi. Reports indicated that he purchased the building from the bank for an estimated Ksh250 million.
In August 2018, Waititu's wife Susan was arrested at the building along with several workers by city county inspectorate officers. She was supervising alteration and extension works, and was charged with undertaking the works without the requisite permits.
After he was ordered by the court to stay away from Kiambu County offices pending determination on his graft case, Waititu in 2019 began hosting members of his team including county Cabinet executives at the former bank building where he set himself up in a tenth floor office.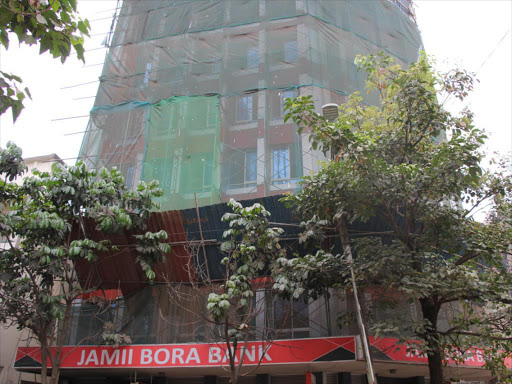 Runda mansion
Waititu is the owner of a mansion in Runda, an upmarket neighborhood in Nairobi.
The home was raided by EACC officials in 2019 as they searched for evidence to build a graft case against the former Governor.
As part of the corruption investigation, EACC notably also identified 'luxurious mansions being constructed in Runda estate' as being among 35 properties linked to the former Governor alleged to be tied to corruption. It also sought records on 50 bank accounts associated with Waititu.
Garden Estate home
Waititu also owns a home in Garden Estate in Nairobi, Kenya.
It is among properties that were raided by EACC officers in the course of investigations into graft allegations against the Governor.
The EACC report also identified Waititu as the owner of a luxury tourist hotel in Naivasha. He has previously confirmed his ownership of a fleet of lorries, land in Nairobi's Eastland area and petrol stations.