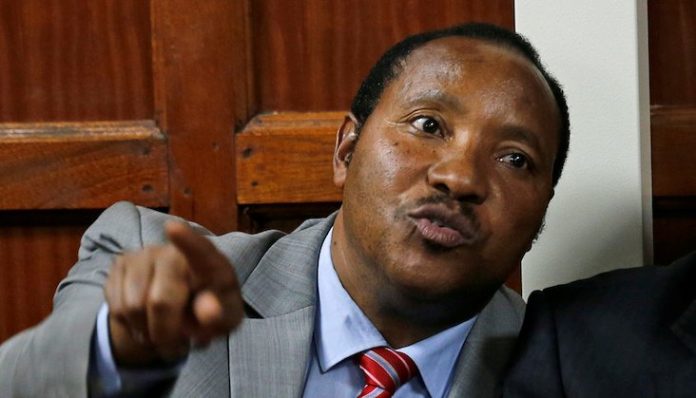 Former Kiambu Governor Ferdinand Waititu has lost Ksh52 million he paid as a deposit in the planned purchase of Solar House, a commercial property in Nairobi's Central Business District (CBD).
Solar House is located along Aga Khan Walk and off Harambee Avenue. It offers easily accessible, quality office space.
Waititu had been in Court f******g a bid by General Properties Limited (GPL), the seller, to retain the deposit after the former Governor failed to pay the Ksh468 million balance within 90 days as stipulated in the sale agreement dated May 30, 2018. GPL further noted that Waititu had failed to complete the transaction even after being offered extensions on the 90-day period.
Justice Jacquline Mogeni found Waititu in breach of the sale agreement. She further dismissed the former Governor's claim that he was defrauded by GPL whom he'd accused of misrepresenting the building's true income. She further directed the Land Registrar Nairobi to remove a caveat placed by Waititu's company against the property.
It emerged that Waititu failed to secure financing from lenders including Family Bank and Cooperative Bank after placing the 10% deposit. GPL told the court that Waititu breached the contract by entering into a sale agreement without sufficient funds to complete the transaction.
"Saika proceeded to execute the sale agreement and paid the deposit without first securing bank financing. It is the duty of every advocate for the purchaser to advise his client to source for funds first before committing himself in an agreement," Anthony Wanyingi, the lawyer representing GPL, told the court.
Waititu was transacting with his firm Saika Two Estate Developers where he is a Director. Around the same time, the firm was on the Ethics and Anti-C********n Commission (EACC) radar as the agency investigated claims that Saika was being used by the Governor and his associates to receive kickbacks from contractors.
"It was a term of the agreement that upon default by Saika, the General Properties Ltd had the right to rescind the agreement and forfeit the 10 percent deposit as liquated damages for breach," GPL Director Charles Muhia had noted in court documents.
Justice Mogeni ruled that GPL should be allowed to retain the deposit as was provided for in the purchase agreement.
Interestingly, representatives of Waititu's firm did not appear in court to defend their  lodging of a caveat against the property.
"A person who lodges caution over any property is one who claims right whether contractual or otherwise. Saika has not raised any objection on why the caveat should not be removed. The court finds that there is no basis for continuing to have the caveat lodged against the said title," Justice Mogeni stated.