Huwaei to partner with govts to enhance broadband coverage
Rapid deployment of home broadband and indoor digital business will improve coverage and the user experience by utilising operators' mobility resources like 4G, 4.5G and the coming 5G
Huawei says it is ready to partner with African governments, operators and private companies to advance economic and social development in the continent through enhancing mobile broadband.
The ICT solutions provider stressed its commitment to creating value for communities by collaborating with operators to support them maximide network assets and deploy wireless broadband to the home to enhance Mobile Broadband (MBB) penetration and narrow the digital divide between urban and rural areas.
Extending MBB coverage across African countries will help to alleviate poverty, improve healthcare and education, and expand financial inclusion,  it announced at the GSMA Mobile 360 Africa in Dar es Salaam.
The GSMA predicts that over the next five years there will be 720 million smartphones in use and up to 60 per cent MBB connections in African markets. The enhanced connectivity will result in the increase of national competitiveness, innovation capacity and overall productivity.
ALSO SEE: Huawei launches two-in-one laptop 
The main challenges the industry faces in expanding coverage in both rural and urban areas include high CAPEX, difficulties in site acquisition, high infrastructure cost and long return on Investment.
To seize the growth opportunities in Africa, Huawei's approach is to support operators through optimizing total cost of operation, shortening ROI and enhancing site efficiency. Huawei is raising Three-Star Site Solutions, namely PoleStar, TubeStar, and RuralStar. These scenario-specific solutions will help enable more sites in a simple, fast and cost-efficient manner.
Dr Mohamed Madkour, Huawei's Vice President of Wireless Networks Marketing & Head of Global Demand Generation, said: "Beside optimum network solution for different deployment scenarios in Africa, we identified three business and industry alliances. Number one, content aggregation, for example, video cloud, game cloud and music cloud. Number two, site ecosystem alliance. Number three, fiber to the home alliance."
Rapid deployment of home broadband and indoor digital business will improve coverage and the user experience by utilising operators' mobility resources like 4G, 4.5G and the coming 5G.
"We are very optimistic in terms of opportunities in Africa despite all of the challenges that have been mentioned. So telecos just need to take actions and deploy the right business solutions in order to capture those opportunities," Mohamed said.
3 features that set iPhone 8 apart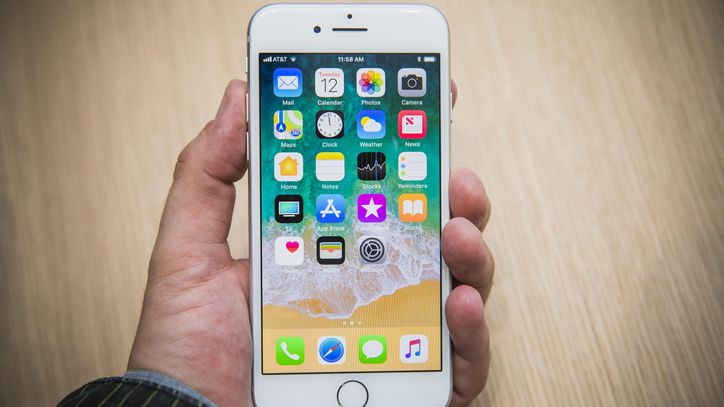 Redington Kenya Ltd – Telecom Distribution has launched  iPhone 8 and iPhone 8 Plus in Kenya, which is said to be packed with unique innovations that improve user experience.
With the most Advanced Mobile Operating System iOS 11, the new iPhone features a new glass and aluminum design in three colours made out of strong glass, Retina HD displays with True Tone technology.
The camera gets even better with single and dual cameras featuring Portrait Lighting on iPhone 8 Plus, and wireless charging bringing a powerful new capability to the iPhone.
"Due to high demand in innovation and intelligence in smartphone technology, iPhones 8 and 8 Plus come in new colours, featuring new Retina HD displays and A11 Bionic chip, and is designed for the ultimate augmented reality experience that are precision engineered to resist water and dust" said Mr Sajan Thomas, Reginal Business Head EAST Africa Redington
iPhone 8 and iPhone 8 Plus introduce a sleek glass back design in three new finishes: space grey, silver and gold. The glass finish is made using a seven-layer color process for precise hue and opacity, delivering a rich depth of color with a color-matched aerospace-grade aluminum bezel.
"Free 10GB data bundle will be offered to those who purchase the iPhone 8 or 8 plus for a week while stocks last. Both phones will be available in stores starting on Friday 10th of November 2017 and will range from $1300 and $1450 respectively." Added Mr. Sajan.
The Elite Digital Solutions store have put in place a payment plan for easier purchase of the iPhone 8 and 8 plus countrywide.
"For the first time ever, Elite Digital, Apple Premium Reseller will launch an EMI scheme for the new iPhones 8 and 8 Plus from as low as KSHs 9,950 per month. For orders made in the first week after launch, During the first week Elite will also provide FREE starter kit (Belkin wireless charger + iPhone compatible case +tempered glass)" said Ms. Aazra Kurii, Corporate Sales & Marketing, Elite Digital Solutions.
The Launch took place at The Elite Digital Solutions store at Sarit Center and Safaricom shop Westgate Mall in Westlands.