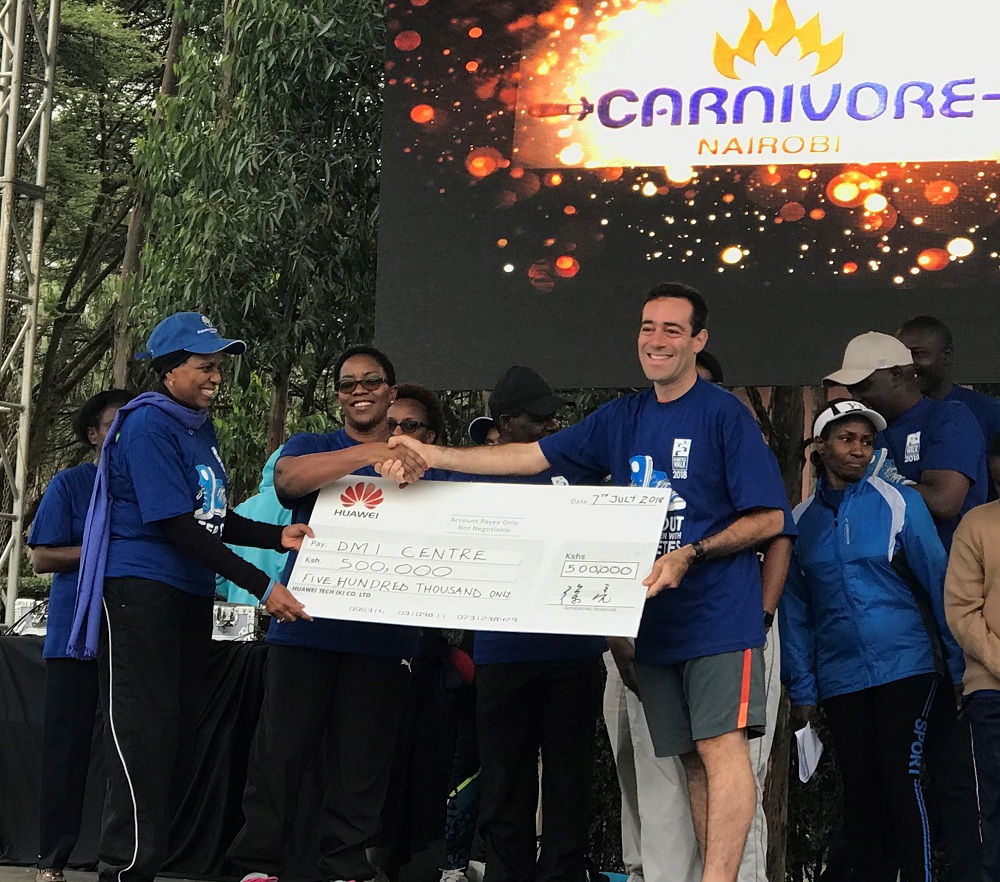 Huawei Technologies has donated Ksh 500,000 to this year's Diabetes Walk, making it one of the major sponsors of this year's event.
The Diabetes walk is an annual event aimed at raising awareness of diabetes, with the funds collected used to pay for the supply of free insulin to disadvantaged children.
Speaking at the start of the walk at the Carnivore Grounds on Saturday, Huawei Technologies Public Affairs Director Adam Lane expressed the company's commitment towards participating in activities that improve the community, in line with their sustainability agenda.
"We are pleased to be participating in this year's Diabetes walk as we are aware of the challenges faced by children living with the d*****e in the country. As Huawei, we are always at the forefront of ensuring that we are making a positive impact to the communities around where we operate through participating in worthwhile projects such as the Diabetes walk," said Mr Lane.
The Diabetes Walk is organised by the Kenya Diabetes Management and Information Centre. The walk is in its 12th year.
Speaking before flagging off the walk, Cabinet Secretary for Health Sicily Kariuki thanked all major sponsors who have kept this event to be continuously held and made positive impacts on the Kenyan society. She said the government and her ministry are determined to provide quality health-care with access for all Kenyans as a key deliverable of President Kenyatta's "Big Four Agenda".
This year, over 10,000 people participated in the walk whose target was to raise between Ksh 17 to Ksh 20 million.
According to data by the Ministry of Health, Diabetes prevalence in the country stands at 5%.
 The main aim of the walk is to create awareness and raise money for children living with diabetes and require insulin.
Eva Muchemi, the Executive Director at the Kenya Diabetes Management and Information center, said the fight against diabetes for the young people living with the condition has been hampered by lack of prompt and correct information, prohibitive costs of insulin in private pharmacies and inconsistent supply in public hospitals where insulin is more affordable.
In 2019, the Kenya Diabetes Management and Information centre plans to have a similar walk conducted in the county of Mombasa.