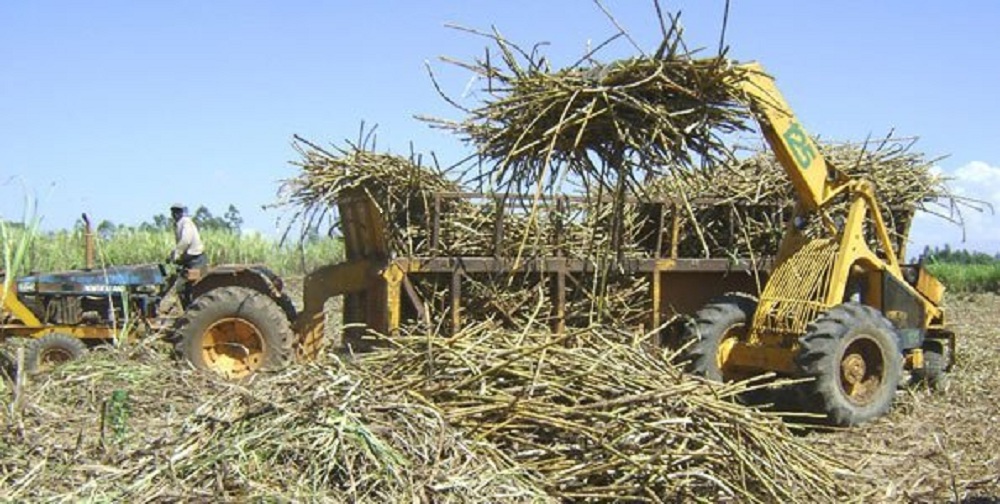 The National government on Thursday paid all outstanding arrears  amounting to  over Ksh 300 million owed to sugarcane farmers  affiliated to Chemilili Sugar company in Kisumu County.
While disbursing  cheques to the farmers, Agriculture, Livestock and Fisheries Development Cabinet Secretary W***y Bett said the  government would also pay Ksh 315 million seven months' salary arrears for workers of the factory.
Speaking during the function, which was also attended by Kisumu Governor Prof Peter Anyang Nyong'o and his Nandi counterpart Stephen Sang, the CS said the government was concerned that government-owned sugar companies were unable to meet their financial obligations mainly due managerial and obsolete technology.
"Part of the challenges leading to inadequate cash flow constraints and inability to meet financial obligations has been occasioned by the failure to periodically carry out comprehensive maintenance of the factory," he said.
Bett directed the Director General of Agriculture and Food Authority (AFA) to immediately release the balance of the maintenance loan totaling to Ksh 16 million to the Sugar Company to use it for in improvement in the factory.
The CS, therefore, called on research institutions, millers and agricultural officers to support framers to start growing early maturing and high sucrose cane varieties to reap the benefits.
He said sugar millers in the country would soon start paying farmers based on sucrose content as opposed to gross weight of cane as has been the case.
Bett said cane shortage experienced across the local sugar sub-sector has had an adverse impact on sugar production in the country and cited Chemelil sugar Company whose operations were stopped in the month of June 2017 until September 24, 2017 due to cane shortage.
Nyong'o and Sang called on the local neighbouring communities to co-exist peacefully after the border of the two counties experienced v******e following the October 26th fresh presidential election.