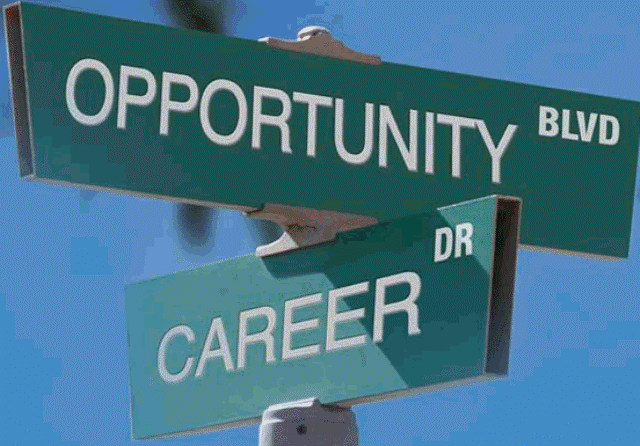 You are sitting in an interview panel waiting for the interviewees. This particular one walks in, and in your opinion you can't reconcile the good CV in your hands with the purported owner. Simply put, the interviewee's looks depress your otherwise active brain. What do you do?
Would you follow the CV and ignore the looks, or would you let looks dictate your choice of the ideal candidate? When this question was put forward to me, a tiny smile played at the corner of my lips. The impulsive answer was politically correct: that I would let the CV dictate, but a question started nagging at the back of my mind.
How honest was that answer? I decided to pose the question indirectly to some HR personnel in charge of recruitment and to other ordinary workers and an interesting conversation emerged. Some industries, it appears, are very much looks-dependent. For instance, entry into and success in fashion and modeling, cabin crew, hospitality and entertainment industries has been known to be much dependent on one's physique and general appearance.
Whereas no HR policy would directly hint to this, it appears to be a silent rule applied selectively during the recruitment and hiring, and, at times, in the promotion process. Some organisations, however, are so concerned with looks that they succinctly ask applicants to send a snapshot of their most recent appearance.
Obviously, this approach assumes that good looks embody everything good in society, but appear not to consider that greatest danger could simultaneously be lurking in the heart of the greatest beauty. Whereas looks and competency at work are not necessarily mutually exclusive it is a not so uncommon observation that most of the best brains seem averse to residing within the skulls bearing very good looks.
Despite this, looks continue to influence our perceptions of competence at the workplace, and possibility of hiring. In retrospect, could there be a possibility that this paradox is actually an evolutionary compensation mechanism to increase the chances of the not-so-good looking not being weeded out by natural selection?
Whichever the case, in the event that one has reason to believe that they possess an element in their basic morphology that projects them in negative light; rather than wallow in the sea of dejection and self-pity, beauty specialists are of the opinion that better looks could be accentuated through a careful selection of dress and makeup.
Above everything else, such individuals need to re-engineer their personalities and mental models to overflow with positive vibrations about themselves and life. This is a powerful force that would ultimately cancel the perceived negative effects of their looks.
There is need to invest in the right looks that would promote positive interactions right from the onset. This should transcend any limitation in the physical manifestation of beauty and radiate from the inner looks, which every base human heart can respond to.
---
Amos Otieno is a HR practitioner based in Nakuru. Email: amosoahenda@gmail.com
[crp]