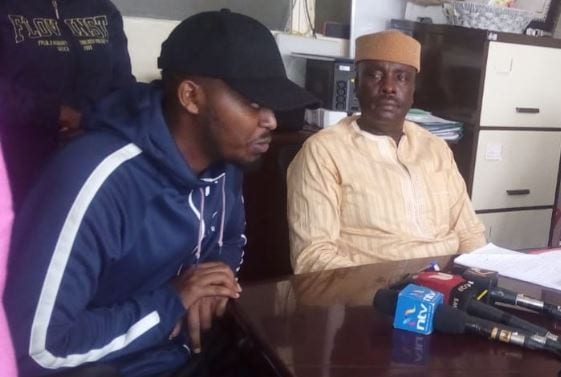 A Nairobi court has quashed the decision by Kenya Airways to suspend Gire Ali, the whistleblower who recorded and shared the video which showed authorities blatantly allowing 239 Chinese nationals into the country at the height of the spread of the deadly COVID19 Virus.
Mr. Ali had moved to court seeking orders stopping the airline from suspending him on grounds that he violated the company's Human Resource safety policy by exposing the company to widespread public scrutiny.
The court has also blocked the Office of the Director of Public Prosecutions (ODPP) from charging Mr. Ali or issuing orders recommending his arrest.
Gire averred that he was being targeted for exposing a matter of huge national interest. According to Gire, his only motive was to protect the lives of Kenyans and wants his employer to respect his rationale.
"That the charges preferred against the Applicant/Petitioner arise out of an alleged act of video recording of China Southern Airline Aircraft at Jomo Kenyatta International Airport and circulation of the video clip on social media on 26th February 2020," read the court papers.
Mr. Ali also underscored that his suspension was in bad faith and an infringement on his rights.
Friday last week, the airline was on the spot for its controversial decision to suspend the whistleblower who received massive backing by Kenyans on social media.
The airline wanted Mr. Ali, an assistant security agent to keep off work as the airline investigated the matter.
"During the period of suspension you will be required to avail yourself to the investigating team, your manager or any other person in the authority as and when required. You are therefore asked to remain contactable and within easy reach within this period. Also note that the suspension period will be on full salary," read the suspension letter.