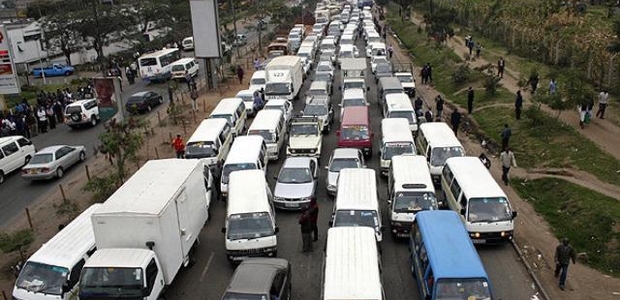 Moving cargo in Kenya is set to become more expensive after the Kenya Transporters Association (KTA) on Tuesday, March 15 requested its members to effect increases of at least 5% on their charges.
Manufacturers and traders who will feel the pinch of the increased transport costs could also pass on the cost to consumers, leaving Kenyans facing a potential further increase in prices of essential items.
The move by KTA came barely a day after the Energy and Petroleum Regulatory Authority (EPRA) announced the increase of fuel costs across the country. In their monthly review, the cost of Super Petrol and Diesel was increased by Ksh5 per litre from Tuesday, March 15 to April 14.
Highlighting the impact of the move on the transportation business, KTA advised its members to hike their prices as well.
"KTA wishes to advise transporters countrywide to increase their transport rates by a minimum of 5 per cent to sustain their businesses under the current circumstances and to circumvent a total collapse of their ventures.
"Transport rates have remained constant from the period when the diesel pump prices in Mombasa were between Sh75 and Sh80 per litre, compared to the current Sh108-Sh110 per litre. Transporters margins can no longer sustain any increase in costs, and regrettably have to pass this increase to the cargo owners for the road transport sector to survive," they observed in a statement.
Following the fuel hike, Super petrol will retail at Ksh134.72  per litre while diesel will retail at Ksh115.60 in Nairobi and its environs.
KTA noted that fuel costs represent over 35% of their direct expenses in the transportation sector.
EPRA highlighted the implementation of a Ksh20 government subsidy per litre as it announced the price review, a move meant to cushion Kenyans from the skyrocketing fuel prices.
Without the subsidy, the prices would be Ksh155.11 for petrol, Ksh143.16 for diesel and Ksh130.44 for diesel.