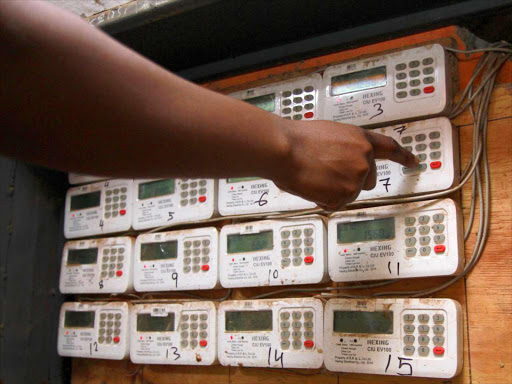 The withdrawal of a subsidy meant to lower the cost of power has left Kenyans stunned as they find themselves paying more for electricity. Pre-paid customers using tokens, in particular, were shocked by the reduced units made available upon purchase.
The administration of former President Uhuru Kenyatta rolled out the program in January in a  bid to deliver a 15% reduction in the cost of power. Many customers took to social media this week to question their costly bills, raising their concerns with customer care representatives of state-owned power utility Kenya Power.
The increase follows an adjustment of various costs by the Energy and Petroleum Regulatory Authority (Epra). Epra had not adjusted pass through costs — including the Fuel Cost Charge (FCC), Foreign Exchange Rate Fluctuation Adjustment (Ferfa) and Water Resources Management Authority (Warma) levy — since December 2021.
The FCC is the single largest variable electricity cost adjusted monthly. It is used by Kenya Power to reimburse thermal power generators for fuel purchases used in power generation.
Following the adjustment, Ksh1,000 gets consumers on the over 100kWh tariff 39.5 units, compared to 45.7 units before the review. The review is set to further push up the cost of living for Kenyans already burdened by the rising cost of key goods and services.
It comes alongside an increase in the cost of fuel in the latest monthly review by Epra. The price of Super Petrol in Nairobi rose by Ksh20 to hit a record high of Ksh179.30 per litre. Diesel will cost Ksh25 more at Ksh165 per litre. The price of Kerosene also increased by Ksh20 to Ksh147.94 per litre in Nairobi.
READ MORE>>Petrol Surges to Ksh179 as Ruto Temporarily Retains Subsidy
The higher fuel prices are bound to drive an increase in the cost of key goods and services including basic food commodities as farmers, manufacturers and distributors pass on the additional cost to consumers.
The cost of living is anticipated to rise even further in coming months as Ruto has argued strongly against the fuel and maize flour subsidies. His order revoking the fuel subsidy has been put on hold for one month to allow for negotiations with oil marketing companies.
The International Monetary Fund (IMF) had also given the country until October to scrap the fuel subsidy to ease pressure on the exchequer. Kenya is currently tied to the IMF in a 38-month loan deal.
"In addition to being very costly, consumption subsidy interventions are prone to abusé, distort markets and create uncertainties including artificial shortages of the very products seek to subsidise," President Ruto stated at his inauguration on Tuesday, September 13.