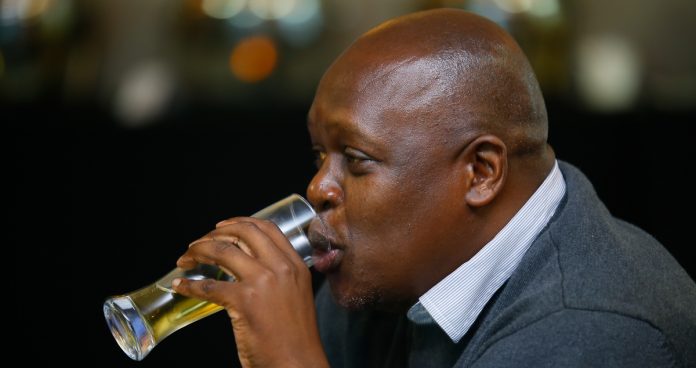 Stanbic Holdings Plc has confirmed the appointment of former Nation Media Group (NMG) CEO Joe Muganda as an Independent Non-Executive Director on its Board. The appointment took effect on Tuesday, October 12.
Muganda is a seasoned corporate leader who has taken on senior roles at companies including Vivo Energy Kenya, Nation Media Group (NMG), Kenya Breweries Limited (KBL) and British American Tobacco (BAT). He holds an MBA from the University of Leicester and a Bsc (Econ) Accounting & Financial Management from the University of Buckingham.
He also sits on various boards, including that of the Kenya Urban Roads Authority (KURA) where he was appointed on November 13, 2020 by Transport Cabinet Secretary James Macharia to serve for a period of three years.
Stanbic welcomed his vast experience spanning 25 years in different blue-chip firms stating: "Mr. Muganda's addition to our Board will enrich its diversity and his skills will align with our digital transformation strategy."
Between 2017 and 2019, he served as Managing Director for Vivo Energy's Kenya business after replacing Polycarp Igathe who had plunged into politics. The pan-African retailer announced Muganda's exit from the company in November 2019 disclosing that the executive had decided to leave the firm. He was replaced at Vivo Energy by Peter Murungi.
Prior to joining Vivo Energy, Muganda had been the Chief Executive Officer (CEO) at Nation Media Group (NMG) – the region's largest media house. He joined NMG in May 2015 and resigned two years later.
His time at NMG was marked by an accelerated shift to adapt to digital disruption that included the company's acquisition of infotainment platform KenyaBuzz, as well as restructuring exercises which raised eyebrows in some quarters.
Wishing him well after his exit, NMG Chairman Wilfred Kiboro stated that Muganda had "aggressively driven our product portfolio review, presided over a general restructuring and re-oriented the business to seize the opportunities presented by the digital disruption in the media sector," adding "He will leave a leaner, nimbler organisation whose future commercial success is already evident in the positive trajectory of returns from the investments in digital initiatives."
He joined NMG from Kenya Breweries Limited (KBL) where he worked as Managing Director for five years.
Muganda previously worked with British American Tobacco in different capacities for 17 years, rising to become the Business Unit Head (Southern Africa Markets) and Area Head of Corporate & Regulatory Affairs (East & Central Africa).