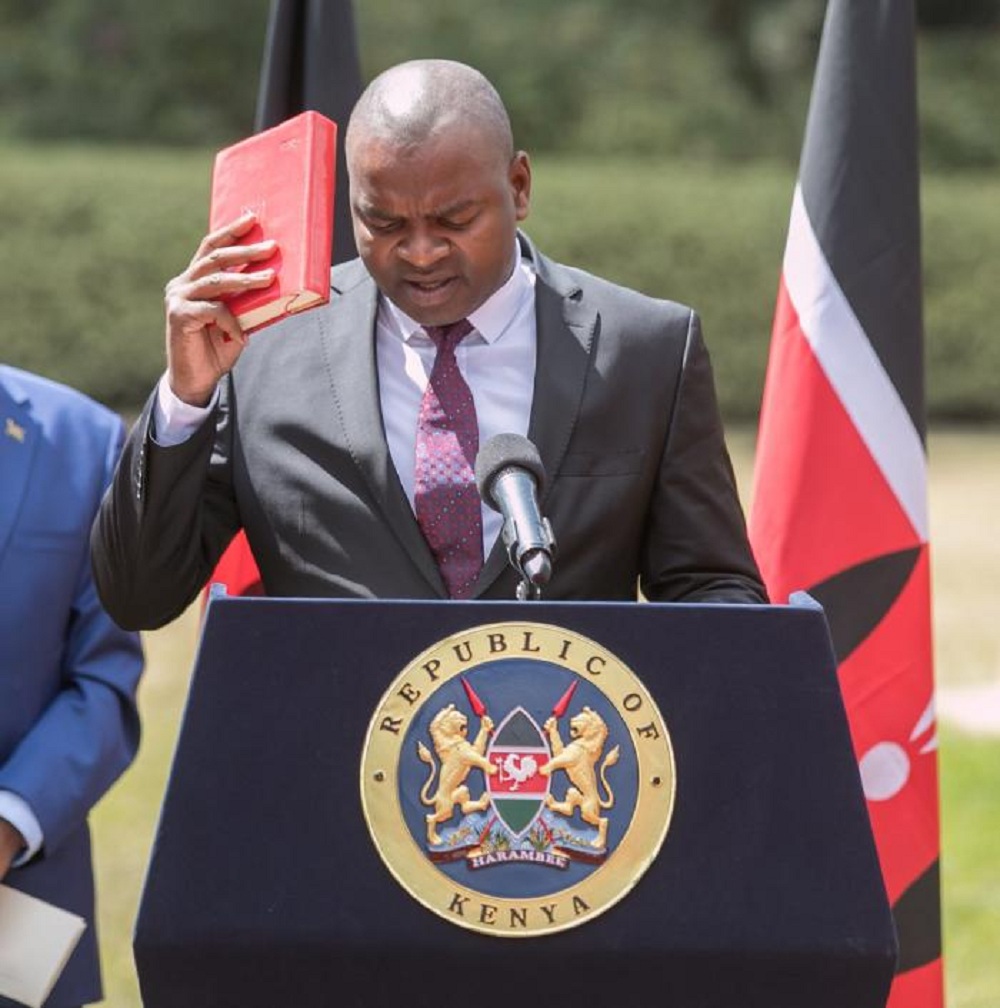 [dropcap]K[/dropcap]enyans are still perplexed that Rashid Achesa has been sworn in as the new Cabinet Secretary for Sports and Heritage despite being a Class Seven drop out. In a report tabled before the National Assembly by the Committee on Appointments, which is chaired by Speaker Justin Muturi, Achesa attended Shibale Primary School between 1990 and 1997 but dropped out for lack of school fees.
"Due to his humble background and challenges of school fees, he was not able to continue with his formal education," the report said.
However, the committee went ahead to recommend Achesa's appointment terming the former boxer as "the youngest and the most dynamic."
Achesa, who started off as a casual labourer at Mumias Sugar Company, transformed from his humble beginnings to become a successful businessman. In the committee's report, his wealth is valued at Ksh 40 million.
Formerly a youth leader in Raila Odinga's Orange Democratic Movement, he slowly wormed his way into the Jubilee Party by using his wealth to mobilise support in the western Kenya region after aligning himself with Deputy President William Ruto.
While he may have become the first primary school dropout to join Cabinet, he is not the only one who has risen to the top echelons of national leadership without possessing a degree.
In Kenya, others who have made it in life in recent years without advanced education (or who gained university education after success) include Governors Alfred Mutua, Hassan Joho and Charity Ngilu, Kakamega tycoon Ibrahim Ambwere, former Defence minister, the late Njenga Karume and the late Nairobi real estate mogul Gerishon Kirima, among others.
Here are other non-university graduates who have excelled in life across the world:
1. Ellen DeGeneres
DeGeneres is one of the most successful comedians and hosts in Hollywood history, but she had to work her way there over time. She enrolled in the University of New Orleans, but dropped out after only one semester. She worked odd jobs from house painter to vacuum salesperson to oyster shucker. In the '80s, she was doing standup at comedy clubs and finally got a national spotlight on Johnny Carson's Tonight Show. By the '90s, she had her own sitcom, and of course, now she's the queen of daytime TV with her talk show Ellen.
2. Ted Turner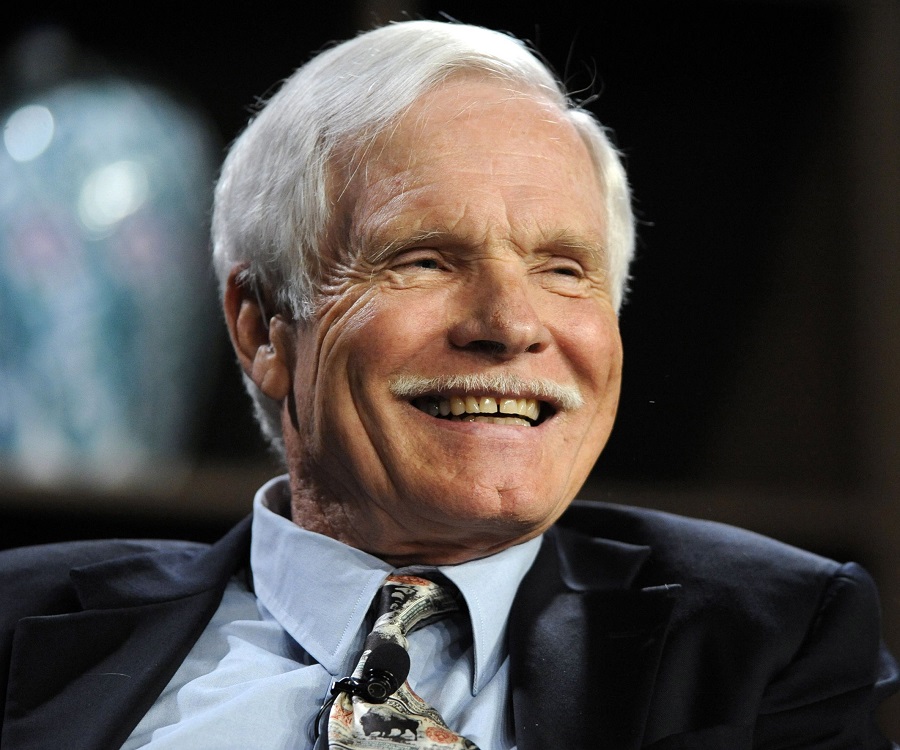 Turner didn't actually drop out of college. Instead, he was kicked out of Brown University for having a woman in his dorm room. Luckily, he was able to work for his father's successful advertising company, which he later turned into the Turner Broadcasting Company, launching the first 24-hour cable news network, CNN. He is estimated to be worth US$2.2 billion as at November last year.
3. Anna Wintour
Fashion designers the world over seek the capricious approval of Anna Wintour, who has been editor in chief of American Vogue since 1988. The Brit attended the all-girls school North London Collegiate School, but never pursued higher education.
The daughter of a newspaper editor, she quickly rose through the ranks of fashion publications. "I think my father really decided for me that I should work in fashion," she said in the documentary The September Issue. Her net worth is estimated to be US$35 million.
4. Larry Ellison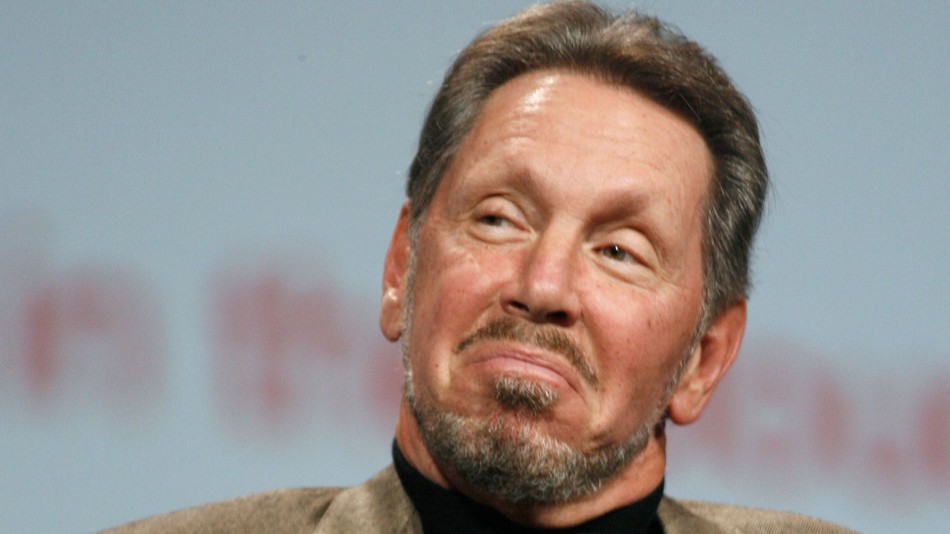 Ellison has had a colorful life, from being born the son of a single mother in the Bronx to buying his own Hawaiian island. He also dropped out of college twice. The first time, he left the University of Illinois at Urbana-Champaign in his second year when his aunt died. He tried going back to school at the University of Chicago but only lasted a semester. After developing computer and programming skills in several jobs, though, he was able to launch his own software company, Oracle, and went on to become a tech legend. Net worth: US$61.1 billion.
5. Rusell Simmons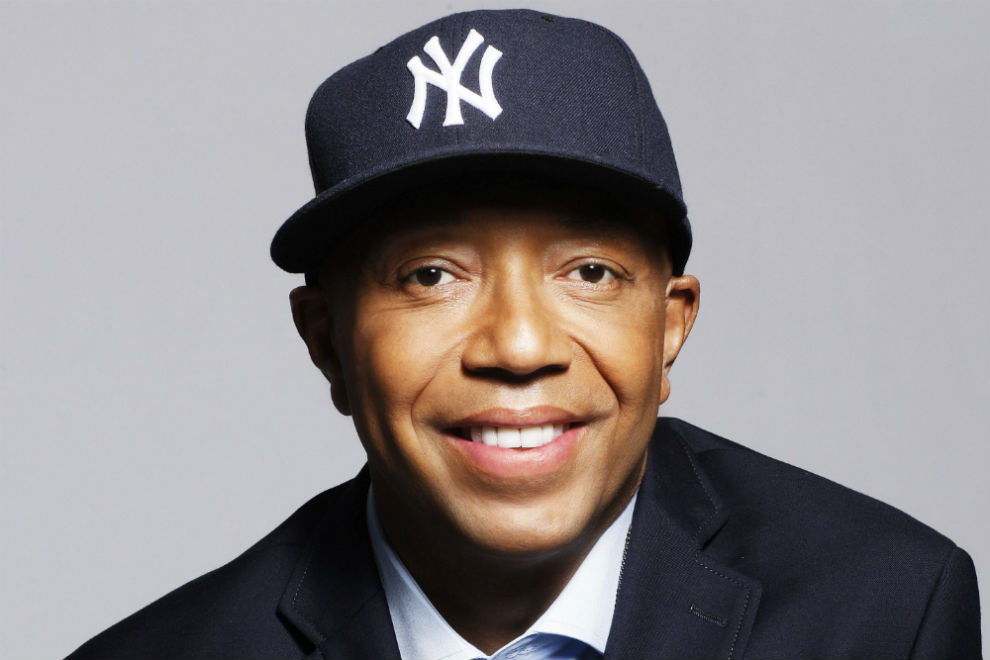 The hip-hop world is populated by many self-made strivers, but not just on the talent side. Simmons, one of the godfathers of rap and the cofounder of Def Jam Recordings, never finished his education at City College of New York. He's become a bestselling author and inspiration to people who want to become the best at what they do. Net worth: US$340 million.
6. Steve Jobs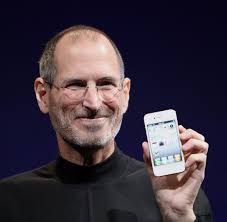 The Apple mastermind (now deceased) was a rebel in so many ways, and that extended to education. He showed an early interest in computing and went to Reed College in Portland, Oregon, but dropped out after only one semester. He ended up pursuing Eastern spiritualism in India before returning to the United States and convincing his friend Steve Wozniak to start a business with him. Net worth (at time of death): US$10.2 billion.
7. Michael Dell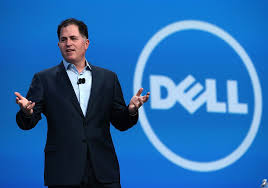 Like many of the other tech mavens of the 1980s and '90s, Dell showed an early interest in computers. But his parents wanted him to be a doctor, so he enrolled at the University of Texas at Austin as a premed student. He left after only one year because his side work refurbishing and selling computers became so successful. Today he's still in the same basic business as CEO of Dell Technologies. Net worth: US$23.5 billion.
8. Rachael Ray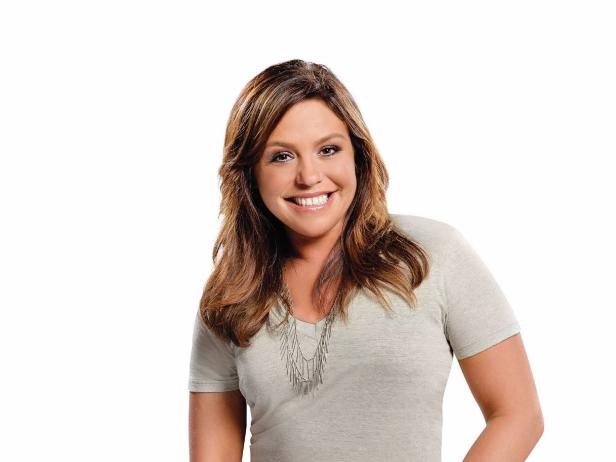 Food stars don't come bigger than Rachael Ray, who has dominated book aisles, the Food Network and daytime TV. But not only did she forego a bachelor's degree—she also has no formal training in the culinary arts. But her accessible approach to food has brought her a massive fan base. Net worth: $60 million.
9. David Geffen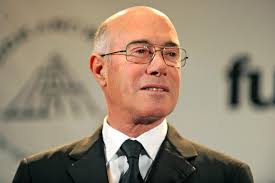 Geffen has had a classic self-made rise in his career. Hollywood's richest man, who founded or cofounded DreamWorks and Geffen Records, started in the mailroom of the major talent agency William Morris. He enrolled in Santa Monica City College, Brooklyn College, and the University of Texas, but dropped out of all of them. He even lied about graduating from UCLA when applying to William Morris, then forged a lettersaying he had graduated from the university. Net worth: US$8.2 billion.
10. Kim Kardashian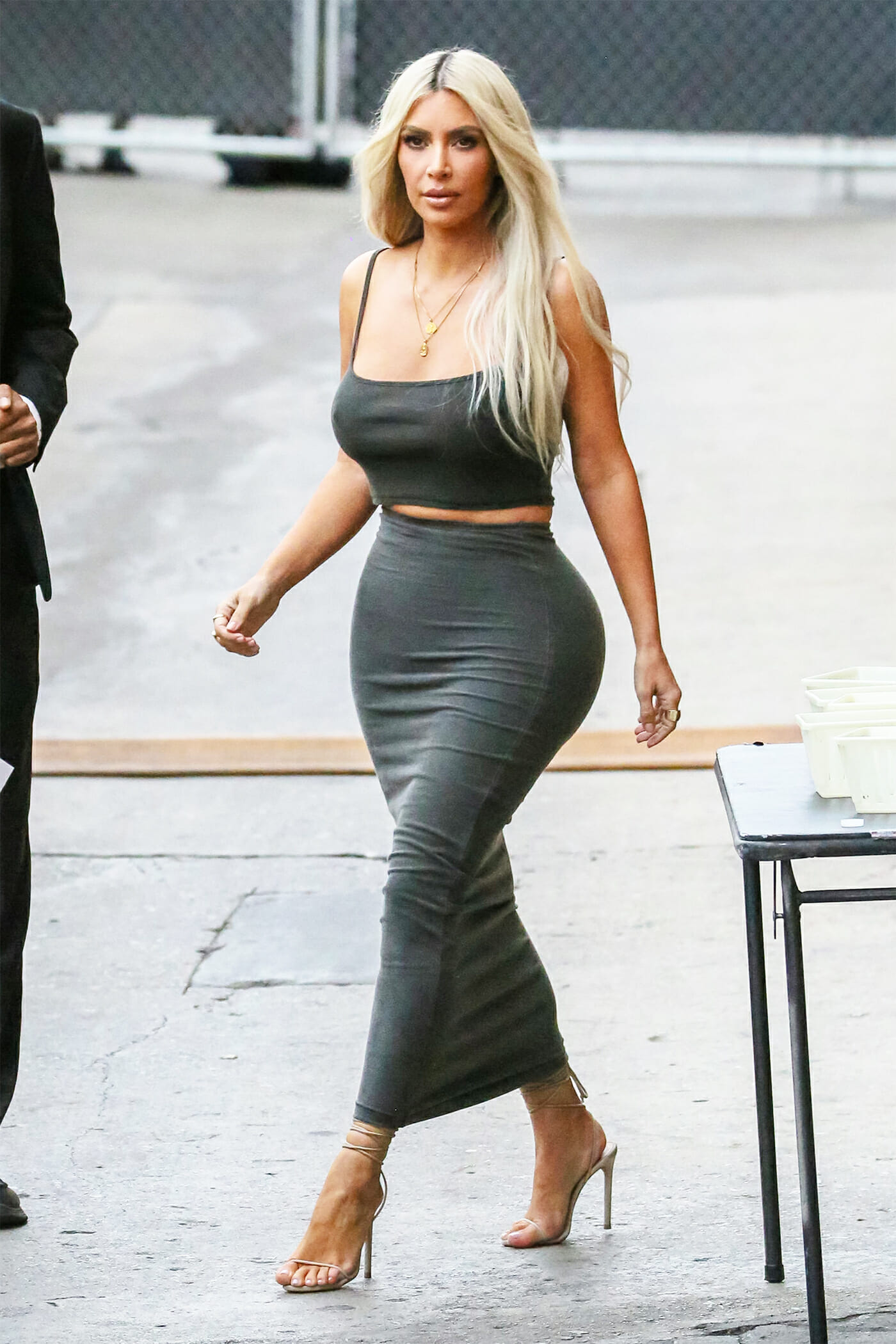 No one personifies millennial fame quite like Kim Kardashian and her family, who put their lavish lifestyle in front of cameras for Keeping Up with the Kardashians, and successfully built a mammoth business off their names. Kourtney and Rob Kardashian are the only children in the Kardashian and Jenner clan who graduated college. Kim attended Pierce College in Los Angeles and worked at the family's Dash store when the E! reality show got going, and she soon left both behind. Now virtually synonymous with selfies, Kim has said she would like to continue her education when she's older and perhaps even get a law degree. Net worth: US$175 million.
11. Paul Allen
Bill Gates' right-hand man were buddies going back to high school, even creating their own data tracking tool. While they parted ways when Gates went to Harvard and Allen entered Washington State University, they reunited only two years later, dropping out to make Microsoft what it is. Net worth: US$20.7 billion.
12. John D. Rockefeller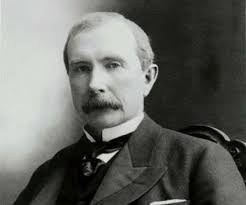 In previous eras, it was less common to graduate from college, but it's still stunning that Rockefeller, who's one of the wealthiest Americans of all time, didn't get any higher learning. The Standard Oil Company founder, magnate, and philanthropist only got a high school education and brief bookkeeping studies before he went to work at the age of 16.  Net worth: US$340 billion (in today's money).
13. Dave Thomas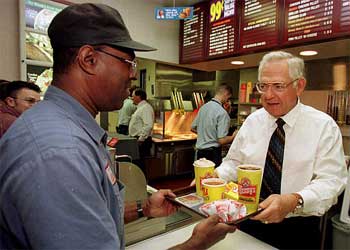 No one knew how to sell a burger with a smile like Dave Thomas. The founder and former CEO of Wendy's didn't make it to college, having left high school to work at the Hobby House Restaurant in Fort Wayne, Indiana. He opened his first Wendy's in 1969, and eventually turned it into a fast-food empire thanks in no small part to his role as charming mascot in a number of TV ads. Net worth (at time of death): US$99 million.
14. Kevin Rose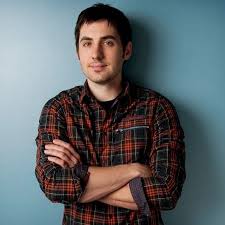 One of the rising stars of tech, much like moguls in the industry before him, decided to make his way without a bachelor's degree. Online entrepreneur Kevin Rose studied computer science at the University of Nevada at Las Vegas for two years before dropping out. It worked out: The onetime TechTV star has gone on to cofound Digg, Revision3, Pownce, and Milk, and he's a board member of the Tony Hawk Foundation and an adviser for Google Ventures. Net worth: US$8 million.
15. Henry Ford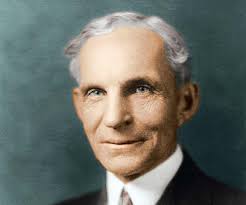 Ford revolutionised manufacturing and transportation with his car company's innovation, the assembly line. But he did so without a fancy engineering or business background: He left his family's farm at 16 to move to Detroit, and became an apprentice in a machine shop. He went on to build his first car in 1896. 
Source: time.com