[dropcap]D[/dropcap]ecember holiday has the longest break in the school calendar. Children at home can be handful with no creative activities for them and the parents. However, according to lifestyle coach Jeff Nthiwa, the adults and kids can venture into different fun activities that can improve their life skills.
According to him, long holidays are not a ticket for kids to be shallow and idle around homes, or to be 'dumped' at relatives homes by parents. These December holidays, in fact, give room for self-reflection and improvement that can be done while engaging in different creative activities in a relaxed environment.
Here are a five creative and constructive activities both adults and children can take on during the festive season.
Physical Exercise
Mr Nthiwa advises that families should discuss and pick a physical exercise that will involve everyone. The exercise should not be too strenuous for the kids, rather a simple one that both the parents and children will enjoy doing. "A ten minutes jog and a few stretches will go a long way in ensuring that both parties have fun during the December holiday and also keep them fit health wise as people tend to over feed during the festive seasons due to many celebration," he said.
He suggests other physical activities such as swimming, skating, playing football, learning karate among others. He adds that the physical exercise also contributes to the growth and development of a child mentally.
Revive Reading Culture
The life couch suggests that parents should revive the reading culture in their children by engaging them in different book activities such as donations. "Such an activity will trigger the mind of the children on the physical book rather than the electronic gadgets that they have. The kids will have a different perspective on books once they see that what they have been taking for granted means so much to someone else," says Mr Nthiwa.
He further advises that parents can inquire about what interests the child and ask them to summarize the book in their own understanding. "The fact that this learning occurs in different settings means that the children will be able to grasp more and have fun while doing it," he added.
Visiting Grandparents / Relatives
Children need to connect with the parents and grandparents. According to Mr Nthiwa, connection is a basic human need and the key people to ensure that the need is met are the grandparents. "Children have four high needs and connection is one of them. Certainty is the second need, where the kids need to be sure of themselves, to have an identity. Taking the children to the grandparents helps with this need. Then, there's a need for variety. The variety enables them to grow and contribution is the last need," he said.
See Also: The perfect Christmas gifts for everyone in 2018
From them, children can learn new ways of life, different lessons in the country side environment and wisdom from the aged. This will enable the children to appreciate their culture and assimilate with that they know for better growth and development. "It is always fun to visit the grandparents since they have good stories to tell and their teaching methods are different thus the children find it enjoyable," adds Mr Nthiwa.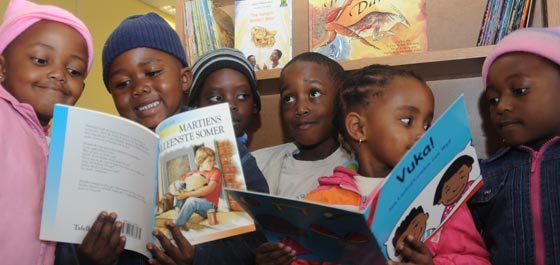 Joining Camps
Many organizations and churches have advertised for different camps. The camps are a good investment during the December holiday as it gives children the opportunity to learn from different teachers, new environment and peers.
"The camps are organized according to age sets so the teens get to learn with other teens and not the kids. Furthermore, the camps are supervised for discipline and security purposes so the parents don't have to worry about the whereabouts of their children," says Mr Nthiwa.
He adds that families can organize their own camps to create friendship bonds between themselves and also to teach the kids on tolerance.
Read: Why you are likely to cheat this Christmas season
Learning New Skills
Life couch strongly advises adults to take the chance of the long holidays and enroll for sessions that will instill new life skills. "Growth is a need for every human being, and the best way to grow is through a variety of experiences and skills. One can sign up for baking lessons, drawing, playing musical instruments or a new course to boost his or her career," he says.
The new activities aid the growth and development of a person as they learn to look at things from a different perspective. So get out there and enjoy, learn and stay healthy.