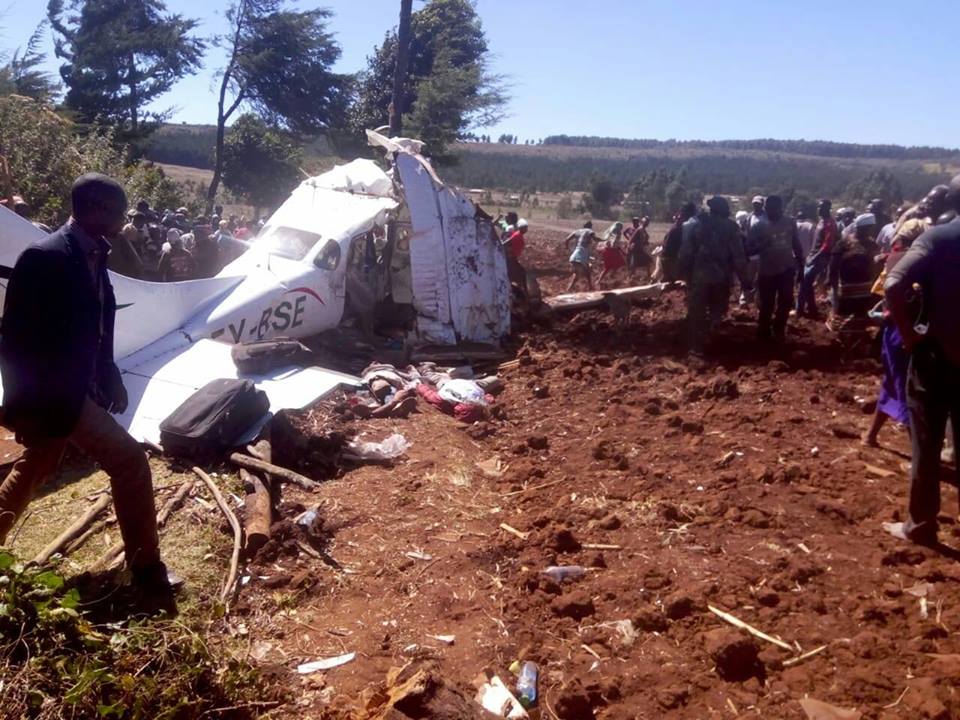 Five people, among them three US citizens, perished on Wednesday when an aircraft they were travelling in c*****d in Londiani, Kericho county. Kenya Civil Aviation Authority (KCAA) confirmed the i******t, saying it was confirmed to be f***l.
"Kenya Civil Aviation Authority (KCAA) confirms that there was a f***l Aircraft a******t at Londiani today. The number of souls on board was 5 (five), and the i******t was confirmed to be f***l," it said in a statement.
According to KCAA, they received a signal at 0729UTC from satellite indicating that the Aircraft 5YBSE was in distress. This prompted our S***************e team to initiate an e*******y mission.  KCAA also contacted the owner, who confirmed that the aircraft was from Keekorok to Lodwar but was not in communication with the pilot.
"Police were also informed of the i******t through the Commandant of Kenya Police Air Wing. Investigations have commenced, and the Air A******t Investigation Department (AAID) of the Ministry of Transport, Infrastructure, Housing, Urban Development, and Public Works has been informed," the statement added.
Media reports indicated the Cesna 206 registration 5Y-BSE c*****d into a cypress tree within the farm of Mr Josphat Gikonyo k*****g the five on spot. The i******t happened around 10: 45am on Wednesday.
Those already identified include the three US nationals, Melissa Witt, Carl Richard and Cynthia Charles Sednaoui and a Kenyan, Kevin Mwanza Mutava, who was the pilot. The identity of another male passenger could not be immediately established.
The bodies of the deceased were moved to the Kericho County Hospital mortuary.