The woman whose body was recovered alongside that of IEBC ICT manager Chris Msando has been identified. The 21-year-old commonly known as Carol Ngumbu is from Gachie, Kiambu County.
Her real name is Maryanne Wairimu Ngumbu. "Carol was her childhood name and we understand that is how she calls herself on Facebook," said her mother Alice Ngumbu. On Facebook, she identifies herself as Carol Sharif Ngumbu.
She had completed her studies at Kenya Medical Training College, Karen Campus. She was due to graduate in December after her attachment in Naivasha. On Friday she was in the city center and told her sister she would go home later in the night.
Her mother told journalists she learnt of her death through the media.  "We are yet to identify the body but she had told me she would meet a friend in town and come home later. She did not turn up," she said.
The mother described her as a jovial and calm child. She added her daughter did not own a room in Roysambu and had in the past weeks operated from their Gachie home. Some of the family members led by her father David visited City Mortuary to view the body in vain.
They were informed the homicide detectives handling the case had locked it as an exhibit. Her sister Jedida Wanjiku said she had talked to her on phone on Friday and the deceased told her she was to meet Msando in the city for a few drinks.
Curiosity on Saturday
"Caro said she would come home later after the drink date. I knew she and Chris were friends for the past months," said Jedida. Jedida said she became curious on Saturday when her friends called her to say she could not be reached on phone. "I also tried in vain. Her mobile phone was not going through," she said.
It dawned on her on Monday that Carol was dead when she saw on TV that the Msando had been found dead. "I knew she was the one because she had gone out for a drink with Chris," said Jedida. It was then that she left for City Mortuary where together with her friends identified the body.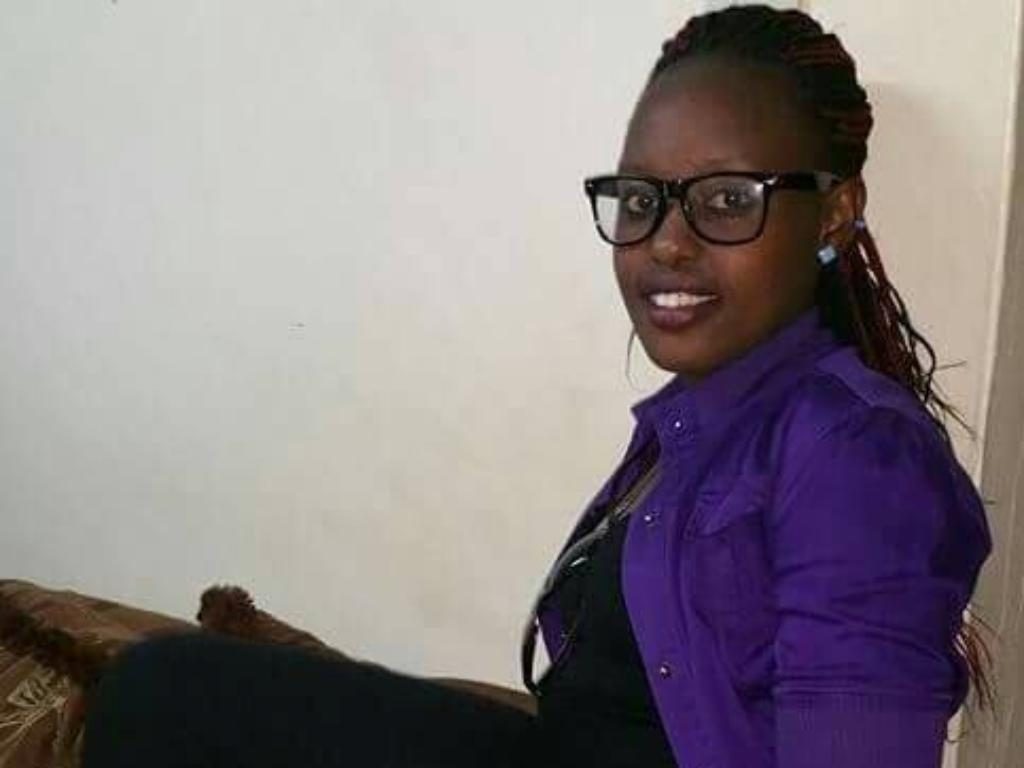 "We went without informing the parents. On reaching the mortuary I feared going in and asked my friends to go in. Shortly I heard my friend scream and knew she is the one," said Jedida. The sister later signed some forms at the mortuary to confirm they had identified the body.
 The body of Carol was almost a kilometer away from that of Msando in Muguga forest, Kiambu County. Some family members of Msando said they knew her. Police are yet to know the motive of the killing of the two.
They seem to have been hijacked from the city centre and driven around before they were murdered and their naked bodies dumped in Kikuyu. Preliminary findings show the two were together in the city up to about 11pm. Msando's car was found in Roysambu, about 40 kilometers away from where the bodies were.
NEXT READ