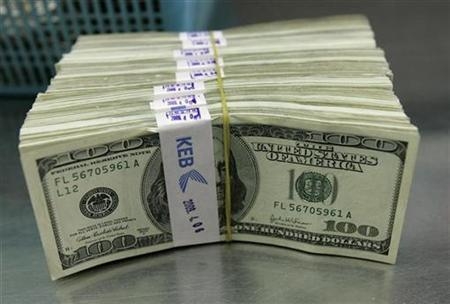 Kenya, Ethiopia, Tanzania and Uganda offer investors a reward score above the African continent's average, according to the 2018 Africa Risk-Reward Index from Control Risks and Oxford Economics. Ethiopia and Tanzania led the list of the top rewarding economies for the second time, with Kenya following in fourth position after West Africa's Côte d'Ivoire.
Strong improvements on both the reward and the risk side make Uganda one of the strongest performers of the June 2018 edition of the Africa Risk-Reward Index.
In a press release Thursday, Senior Partner for East Africa at Control Risks Daniel Heal said that with Kenya's prolonged 2017 election period and the consequent reduced investment levels, 2018 was an exciting year for investment opportunities in Kenya.
"Kenya's reward score remains one of the highest in sub-Saharan Africa and the ruling Jubilee Party of Kenya continues its pro-business policies," he said.
However, Heal noted that improving relations between the government and the opposition would be instrumental in ensuring that political tensions do not undermine economic growth, and that more prudent fiscal and macro-economic policies are needed to maintain positive economic prospects.
READ ALSO: KENYA TOWNS WITH HIGH INVESTMENT POTENTIAL
Heal said Ethiopia, with its impressive reward score of 7.94 out of 10, offered opportunities for investors specifically in the agriculture and manufacturing sectors which continued to demonstrate high levels of growth.
"The government's new privatization push in the energy, telecoms and logistics sectors also offer new and exciting opportunities for investors," he said.
However, he added, its risk score of 5.79, is also above the continents average of 5.54 due to the ongoing political transition under new Prime Minister Abiy Ahmed, who would need to delicately balance the interests of the political elite with opposition demands for the opening of political space.
Tanzania remains an interesting but volatile target for potential investors especially with great economic potential across sectors from energy to agro-processing.
However, he said the country's continuously high reward score is overshadowed by a high risk score of 5.72 and President John Magufuli's rising autocracy and several legislative changes raising concerns within the international investor community.
"Giving the administration permanent sovereignty over mineral wealth as well as the ability to renegotiate exploration and production agreements, increase its shareholding in mining companies and increase mining royalties is a concern," he added.
SEE: KENYA'S BEST MANAGED COMPANIES
Meanwhile, Heal said that Uganda ranked among the top economies in the 2018 Africa Risk-Reward Index when it comes to positively changing its scores.
"The relative political stability under President Yoweri Museveni means that priority national projects such as oil production or infrastructure projects face few policy or bureaucratic delays," he said.
He however noted that while the prospects for economic growth have improved following the end of a regional drought and the election period in Kenya, concerns over a deteriorating security environment mitigate the otherwise improved risk score.
Reduced risk in Senegal
Other findings for African countries found Angola's leadership change has not yet improved her reward score, but her risk score has gone down. South Africa slightly increased her reward score and reduced risk score as political uncertainty eases while Côte d'Ivoire, with a forecasted real GDP growth rate of 7 percent in 2018, continues its impressive economic recovery.
In Senegal, growing investment and a reduced risk score portent continuous growth while in Morocco, economic reforms improve the country's resilience and make its exports more competitive, but social discontent remained a challenge. Control Risks and Oxford Economics specialists have joined forces to provide an innovative political and economic risk forecasting service in a complex, rapidly changing, and globalized world.
NEXT: SIGNS THAT YOU ARE LIVING BEYOND YOUR MEANS