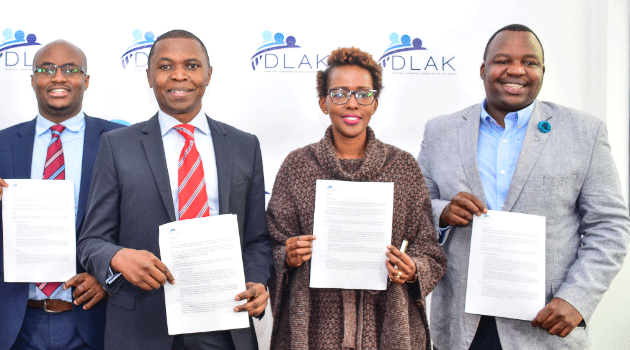 The Digital Lenders Association of Kenya (DLAK) has agreed to waive the late repayment fees as part of the measures to support customers during this time of the COVID-19 o******k. 
DLAK which represents 17 major mobile lenders in the country says the move will cushion the customers who are under distress, following the slowdown in the economy after disruptions to their day to day operations that could have had an effect on regular income flow.
Customers are advised to seek more detailed information on the specific aspects of the waiver from their respective providers. 
The Association also supports the Presidents' directive on the temporary suspension of the listing with Credit Reference Bureaus (CRB) of any person, Micro, Small and Medium Enterprises (MSMEs) and corporate entities whose loan account falls overdue or is in arrears, effective 1st April 2020.
Kenyans are already feeling the negative impact of the spread of Coronavirus as various companies continue to announce suspension of operations, layoffs or pay cuts, these effects are set to trickle down to the financial sector and more specifically mobile lenders who young people and small businesses depend on for micro-loans hence the need to cushion battered Kenyans.
The Central Bank of Kenya (CBK) has already projected that Kenya's economy will fall to an eleven-year low.
Tala, a DLAK member has already announced the establishment of a Sh605Million COVID-19 rebuild fund to bolster Kenyan businesses and communities negatively impacted by the rapid spread of Coronavirus in the country.
The fund, which Tala plans to grow through additional funding and partnerships, will prioritize existing Tala customers as well as Tala businesses that provide essential services to their communities.
Eligible customers will be invited to apply for the fund's first new product, a 0% fee, 6-month community support loan of Sh30,000, designed to support businesses that are helping Kenyans recover and rebuild.
"We believe small businesses are the backbone of the Kenyan economy. Businesses, and business owners, who provide essential goods and services to their broader communities will help Kenyans survive this c****s and will be on the front lines leading efforts to rebuild," said Ivan Mbowa, General Manager, Tala Kenya in a statement last week.