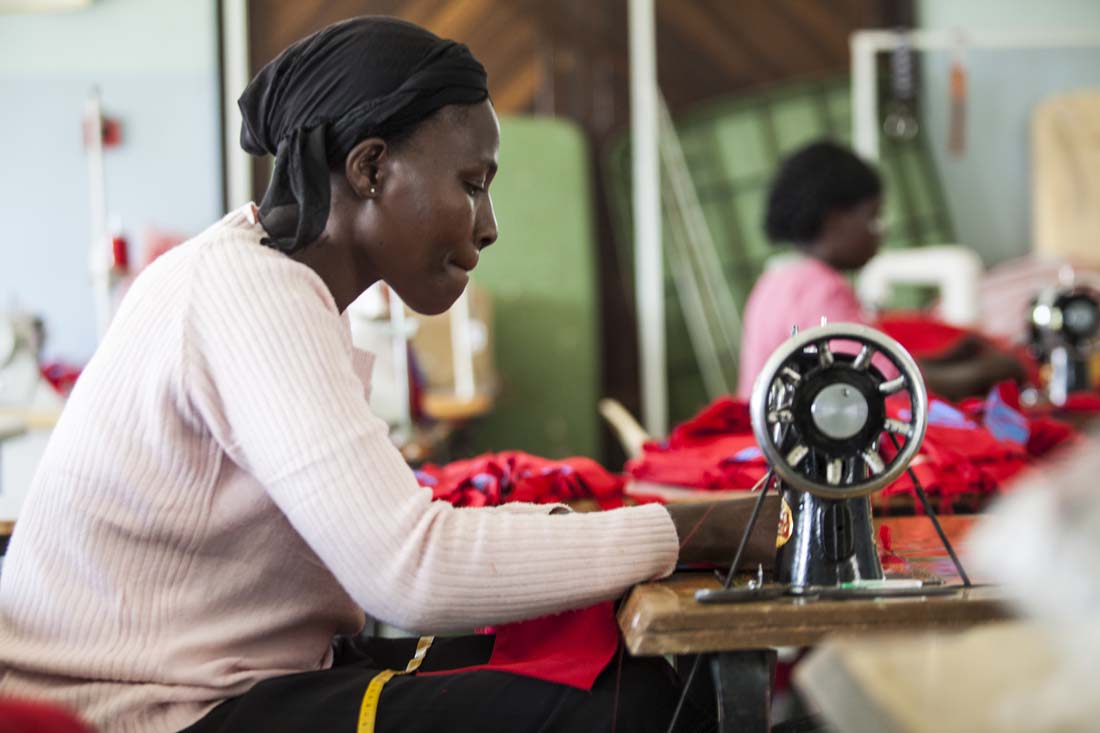 [dropcap]S[/dropcap]ally Odhiambo used to call up her parents and four siblings whenever she had a financial e*******y, hoping that each would send through 'something' small.
On a lucky day, two or three people would respond sending about Sh500 each, which would fall short of target. "Sometimes, everyone just ignored," she said at her tailoring shop on Development House in Nairobi's Central Business District. "Then you resort to friends and very few are willing to help. You end up looking like beggar. Sometimes I have an order and need to buy materials urgently yet cash is tied up."
Few years ago, Sally, a tall and dark middle-aged lady with a slight Luo accent, discovered M-Shwari, the credit service run by Safaricom and CBA Bank. M-Shwari dishes out short-term loans, often spread over 30 days, charging a facilitation fee of 7.5% of the amount borrowed.
After opening a virtual account using her phone, Sally, a mother of four, qualified for Sh2,000 loan based on her regular M-Pesa transactions. She kept borrowing and paying on time, and her credit limit kept expanding. "I can borrow up to ten thousand now," she says. "If I have a big order I can buy material as I wait for the client to pay."
M-Shwari, which started as mobile account has been transformed into a lending machine since it was launched six years ago. More than 10 millions Kenyans like rely on tiny loans from M-Shwari to sort out their financial issues – both personal and business – saving them from the hustle of commercial loans in banks and saccos and bothersome requests to friends and relatives – or worse shylocks.
Most of these small loans, delivered digitally through M-Pesa accounts, never reach the physical pockets of borrowers as they are transferred through the same system to a client, supplier or even airtime. These small doses of credit are fuelling micro and small businesses in Kenya's growing economy.
From informal grocers (mama mboga), motorcycle taxi operators (boda boda) to students and even salaried professionals, M-Shwari loans have become an indispensable part of Kenya's economic ecosystem.
Positive Economic Impact
These loans are having a positive impact in business and personal lives. Most borrowers, or 37% of those polled in a recent study by FSD Kenya and Central Bank of Kenya, said they use digital credit for business purposes or to meet household needs. Without such credit such businesses would d*e or remain stunted and living standards would worsen.
The study shows 35% of digital loans borrowers spend on day to day needs, 20% on e*******n, 15% on airtime, while 10% use digital loans to pay bills and personal expenses. Interestingly, b*****g is the least motivation for taking digital loan at 3%.
Since the launch of M-Shwari in 2012, which offers a savings account and access to digital credit, the market for digital credit has expanded rapidly in Kenya, according to the the March 2018 report by FSD Kenya, which tracks consumption of digital credit over the past five years.
M-shwari has disbursed Ksh230 billion loans since inception in 2012 to the end of 2017.
M-Shwari's runaway success and economic impact has attracted mainstream banks, such as KCB and Equity, Kenya's biggest banking institutions. Digital credit is now offered by the three largest Kenyan banks (Kenya Commercial Bank, Equity Bank, and Cooperative Bank), as well as a growing number of financial technologies (fintech) start-ups and non-bank institutions.
More Lenders Joining the Bandwagon
To ensure sustainable lending, digital credit providers have developed different models to score and deliver credit to customers. The largest players M-Shwari and KCB M-Pesa partnered with Safaricom to score customers and manage loan disbursements and repayments through the M-Pesa platform. Equity Bank's Equitel utilizes a combination of bank account information and credit bureau data to score customers.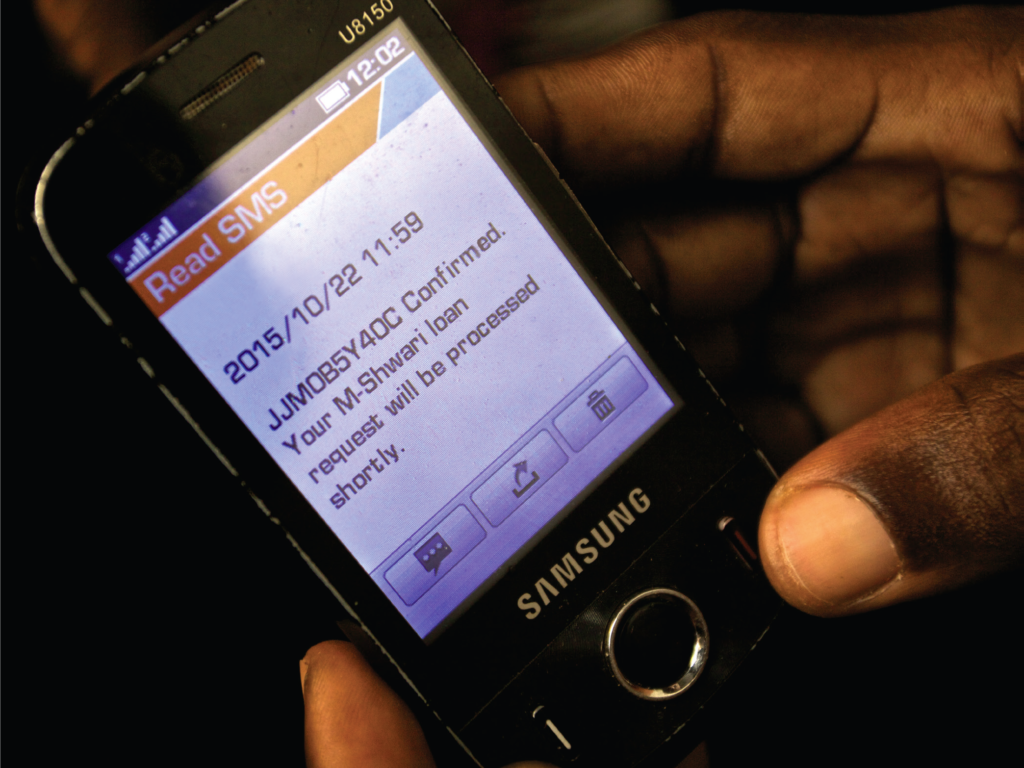 The survey was conducted by FSD-Kenya, in partnership with the Central Bank of Kenya (CBK), Kenya National Bureau of Statistics (KNBS) and Washington-based CGAP.
READ: WHY MEN STILL EARN MORE THAN WOMEN
It says KCB now provides 90% of its loans through the KCB M-Pesa platform, which disbursed Ksh29.6 billion in 2017 from Ksh14.1 billion in 2016, while Equity Bank reported the disbursement of Ksh57 billion since 2014.
The research, authored by Edoardo Totolo, shows 27% of Kenyans are digital borrowers are more likely than average to run their own business or be employed. "Entrepreneurs and farmers use digital credit for business purposes. Employees and casual workers for day-to-day needs," says the report.
The bulk of the digital loans are taken by age 26-35 (41%), the most active economic group trying out new businesses and ventures, followed by 36-45, mostly professionals and those already running sustainable businesses, and young people between 19 and 25.
Digital as a Complement
Use patterns are quite consistent across men and women, with 37% person of both men and women borrowing to finance business, while 37% men borrow for day to day needs compared to 32% women. Even age-wise the trends are more or less the same.
"Usage of informal credit does not vary much between digital borrowers and those who don't borrow from their phone," the study says, countering the argument that digital credit is increasing indebtedness among borrowers. "This suggests that digital credit could complement, rather than substitute, other sources of credit."
The survey found that 14% of digital borrowers were repaying multiple loans from more than one provider. This means over 800,000 Kenyans were juggling multiple digital loans, although having multiple loans is not necessarily an indicator of debt distress.
RELATED: M-SHWARI SWEETENS ITS DEAL AS IT TURNS 5
"It is also important to note that debt stress does not occur only when customers borrow multiple loans," it says. "It can happen even with a single, micro-size loan.
Sally, the tailor at Development House, says debt is "very normal" in life, noting that even big businesses borrow to finance their operations. What matters, she says, is how you spend the loan. "You should invest productively," she says, displaying a message from M-Shwari confirming he had repaid his loan and his loan limit has increased by Sh2,000, "Or borrow when you know you have an income to repay to avoid ruining your credit record."