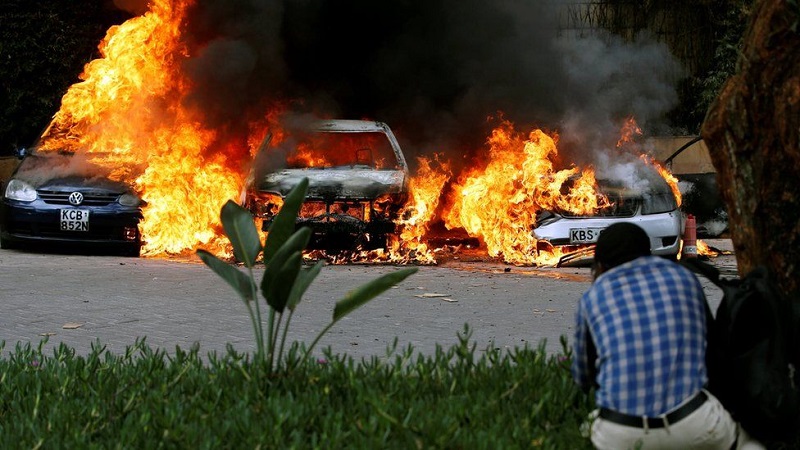 At a time when acts of t****r are becoming more frequent all over the world, it is important to stay vigilant and protect what we value using insurance at all times. This will help curb losses caused by unfortunate events such as the a****k that took place on the 15th of January 2019 at the 14 Riverside office park or the August 7, 1998, a****k which is being commemorated today.
Acts of t*******m can be traced back to the 1st Century AD when the Hebrew's attacked the Romans using daggers protesting Jerusalem's destruction. We could classify the 9/11 t****r a****k as the worst a****k in recent years, causing an estimated 2,996 d****s and 6,000 I******s.
Economically the loss value is estimated to stand at a total of $3 trillion while causing a loss of $31.7 billion. Back at home, during the Westgate Mall a****k, it is estimated that the total cover loss cost stood at $76 million (Ksh7.6 billion).
Protecting what we value and love most from acts of t****r or v******e is key to ensuring that our loved ones and assets remain safe in the unfortunate event of unexpected t****r. Insurers locally and internationally are working round the clock to ensure that in the event of an a****k, v*****s are compensated appropriately.
Insurance companies offer compensation to the insured for loss and or damage to property or l**********e as a result of t*******t activities or political v******e through political v******e and t*******m insurance covers.
These covers can either be bought as an extension of the primary or as a standalone cover.  Hence it is important for customers to check in with their insurers to ensure they are covered from t*******t acts and political v******e.
Your businesses, property, construction, motor vehicles and your medical cover can all be catered for under the political v******e and t****r covers. It is critical for more Kenyans to understand what their insurance policies entail to avoid going into losses when the unfortunate events strike.
Those in the insurance industry should also continuously educate Kenyans to help more people understand the importance of insurance and the nitty-gritty of the various insurance policies.