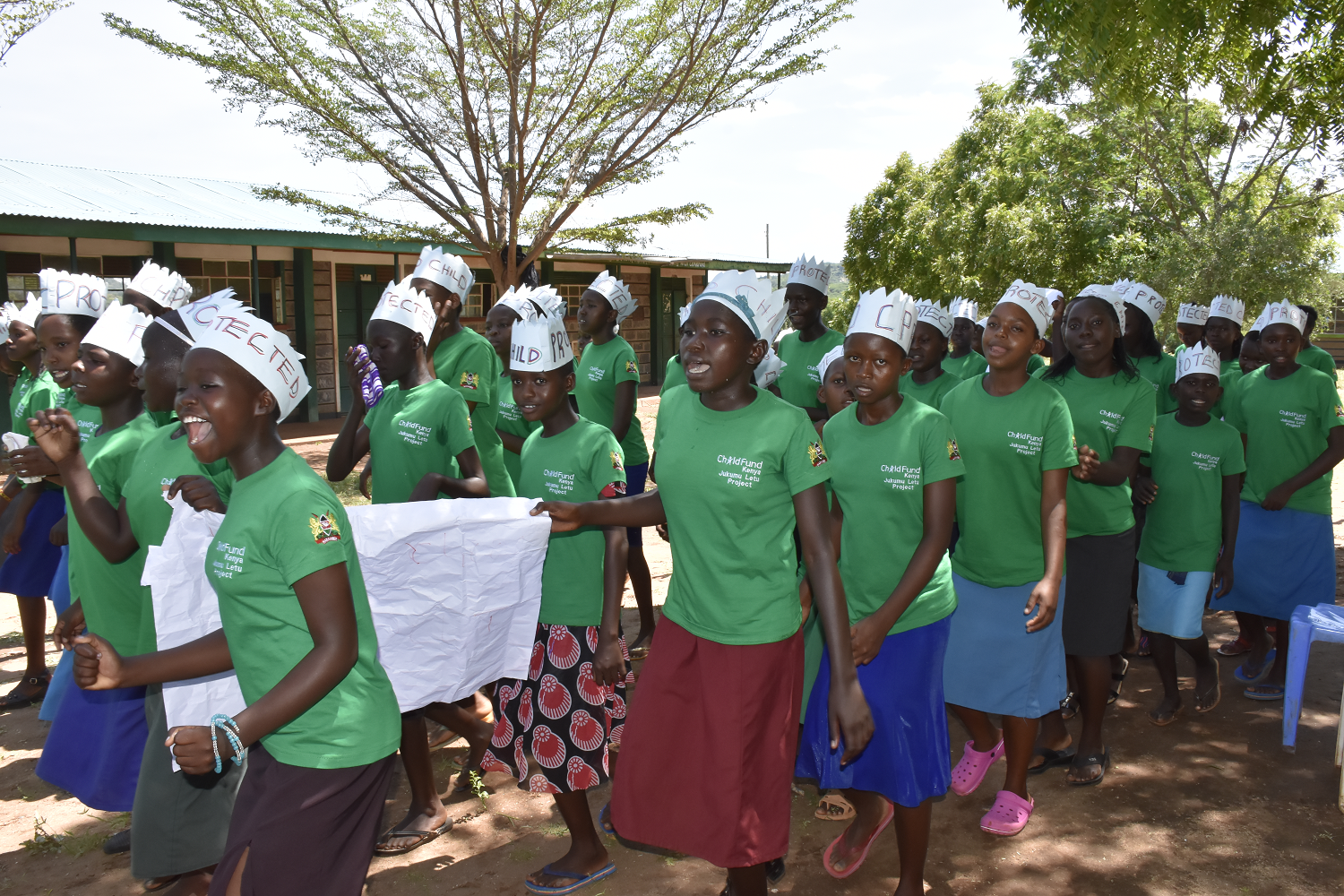 ChildFund Kenya has urged local and national leaders to step up efforts in eradicating female circumcision, which remains a growing threat to the rights of the girl child.
Ms Emily Kanana, the child protection officer at ChildFund Kenya, says the cultural circumcision of girls is still prevalent in some parts of the country, especially among the Tharaka community of Eastern Kenya.
In December last year, she says, ChildFund Kenya saved 122 teenage girls from circumcision in Tharaka-Nithi County by facilitating an alternative rite of passage as part of wider efforts to fight the practice, popularly known as female genital mutilation (FGM) in Kenya.
Transition skills
The ChildFund-led alternative rite of passage was conducted on 6th December, where 122 girls graduated under the organisation's JukumuLetu Programme at a ceremony held at Kamarandi Primary School. The girls were taken through training and mentorship to provide them with skills to transition into young adults.
Speaking yesterday, Ms Kanana, who is in charge of the project, said JukumuLetu Programme was started in July 2018 to strengthen both formal and informal child protection systems. She said the "alternative" that ChildFund gives the girls is education.
The alternative rite of passage was organised in conjunction with the Department of Children's Services, the Ministry of Interior, the county and national governments. Beneficiaries of the ChildFund programme were drawn from vulnerable families in communities where FGM is practised.
"Some of the retrogressive cultural practices have hindered the development of girls," Ms Kanana said, "We have trained champions to advance child protection in the communities to help deal with these issues."
Child protection
She noted that 10% of girls in Tharaka-Nithi aged between 15 and 19 years have undergone the cut while another 14% have either given birth or are pregnant.
FGM is usually performed during the long school holidays in December. FGM among adolescents is often linked to early marriages which have long-term negative effects on their health, wellbeing and education.
ChildFund Kenya has been organising alternative rites of passage programmes for girls in areas where FGM is practised. To create a safe haven for girls subjected to FGM, the organisation is constructing a rescue centre and internet school to enable girls to acquire ICT skills.
Women jailed
Area leaders say while female circumcision has been reducing over the years, there are still areas where it is still widely upheld.
Mr Abed Rwito, the Chief of Kamarandi location in Tharaka-Nithi, said IN 2018 FOUR women were jailed for encouraging FGM. "This has led to the reduction of FGM cases in the area but it is a continuing process," Mr Writo said. "With the training being offered and also by enforcing the law, FGM is becoming unattractive.